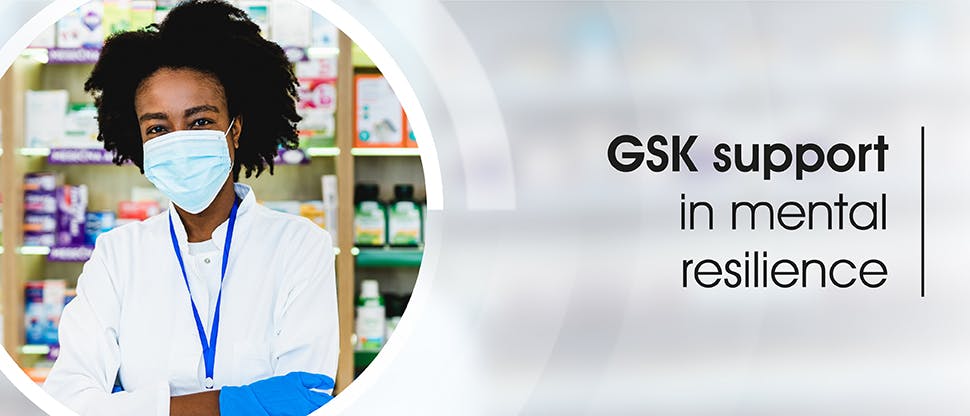 GSK support in mental resilience
GSK Consumer Healthcare believes pharmacists are among the unspoken heroes of the COVID-19 pandemic. Pharmacists have been the exceptional frontline of care, care that has become even more critical as other healthcare providers have had to shut their doors or provide reduce services.
It's care that has come at a cost, however. As part of GSK Consumer Healthcare's long-term commitment to support the outstanding work of pharmacists, pharmacy technicians and their teams we are working in partnership with GRiT, the Global Resilience Team, to help the profession rebuild resilience post-pandemic
Resources for pharmacists
We are looking at developing a suite of resources that recognises the unique role of pharmacy, the stressors you have experienced and bespoke tools that can help you develop and support your own mental resilience moving forward.
The first step is a webinar to help you lead your teams through COVID-19. Catriona Bradley, Head of Staff Learning and Development at RCSI University of Medical and Health Science in Dublin, helps guide pharmacists through the challenges of leadership during a crisis. She advocates the importance of sensemaking of the crisis and using this as a tool to change behaviours going forward (see Figure 1).
Taking the learnings from what has been an extraordinary time can help pharmacy not only prepare for any future pandemics but can help pharmacists take better care of their mental wellbeing. At GSK Consumer Healthcare we pledge to be your partner in helping you take the initiative to build your mental resilience.
As the pandemic evolved we often found ourselves responding to unanticipated issues; this was where the planning and responding phases of the disaster cycle overlapped – Schiller14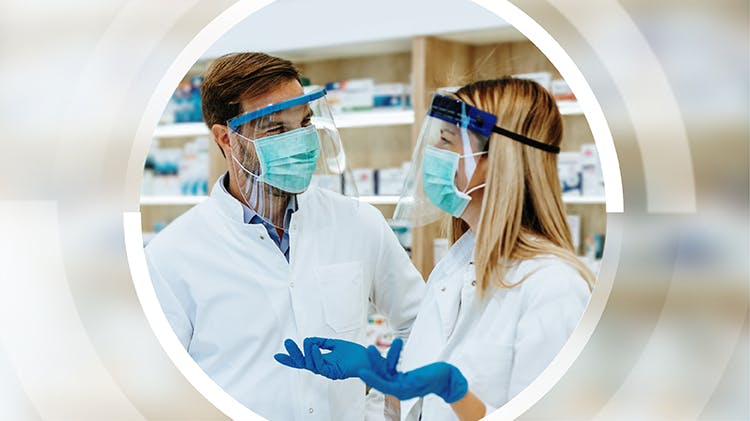 Organisational enablers of mental resilience in pharmacy
Discover how making smart organisational changes to the way you work can help to improve resilience for your pharmacy team.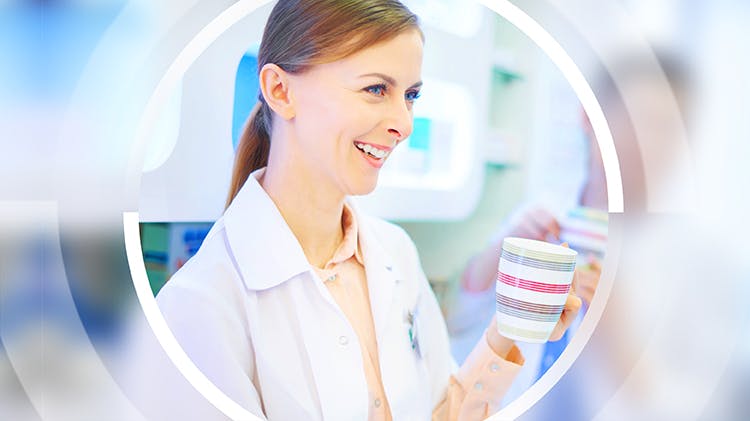 Personal enablers of mental resilience in pharmacy
Get tips and advice on how to manage personal wellbeing at work to help support better mental health.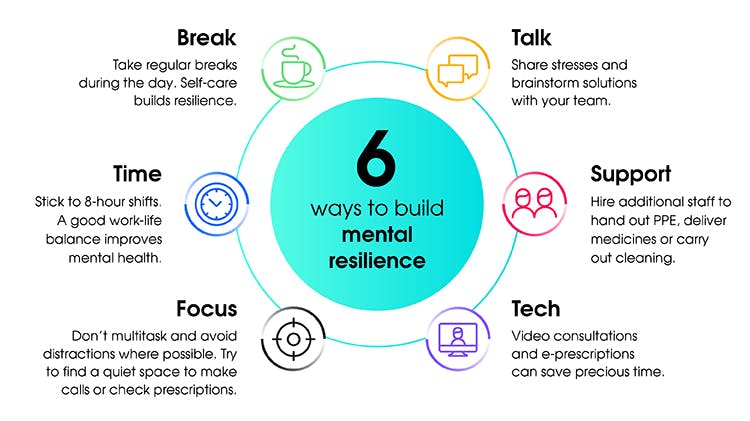 Tips to help build mental resilience
Download expert tips to help support mental health and wellbeing for you and your team – now and in the future.