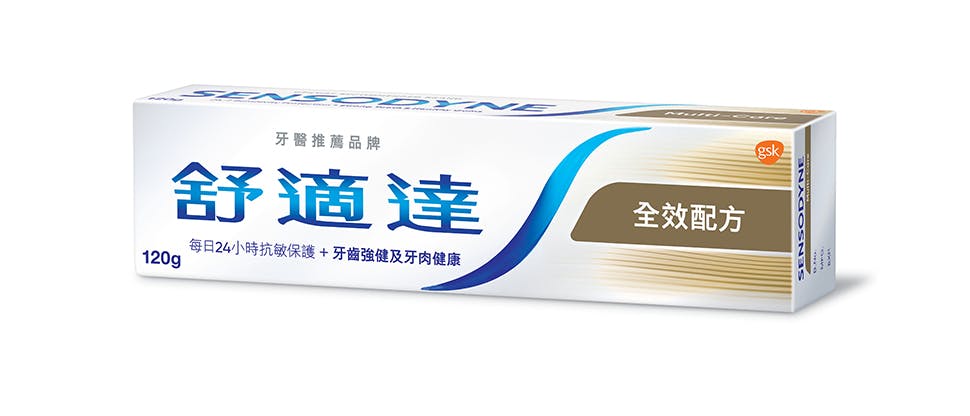 Helps protect against dentine hypersensitivity*1–4
Sensodyne Multi Care is specially formulated as a daily toothpaste for patients with dentine hypersensitivity.1–4
Clinically proven relief and daily protection from dentine hypersensitivity*1–4
Provides all the benefits of a regular toothpaste
Low abrasion formula5
*With twice-daily brushing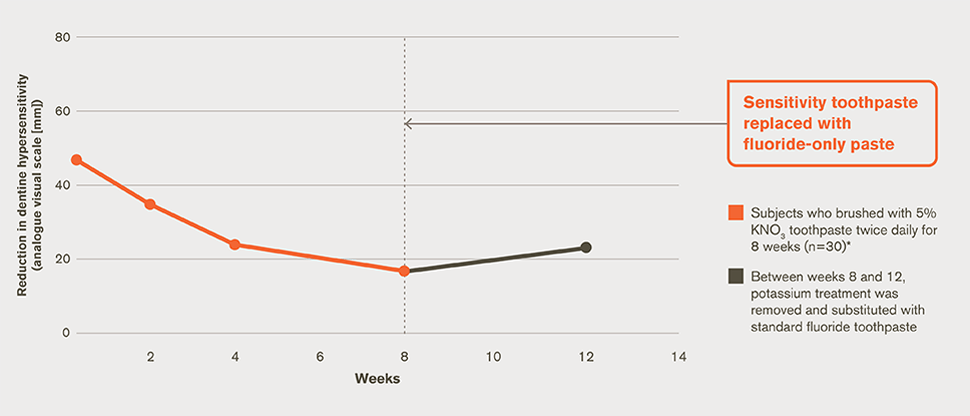 Clinically proven relief from dentine hypersensitivity
Recommend regular twice-daily brushing with Sensodyne for clinically proven long-term relief from dentine hypersensitivity.1–4 Studies have shown that, without continued use of a specialised sensitivity toothpaste, pain can return.1–4
Chart adapted from Jeandot et al. 20071 *Toothpaste with 5% KNO3 + 0.32% NaF (1400ppm fluoride)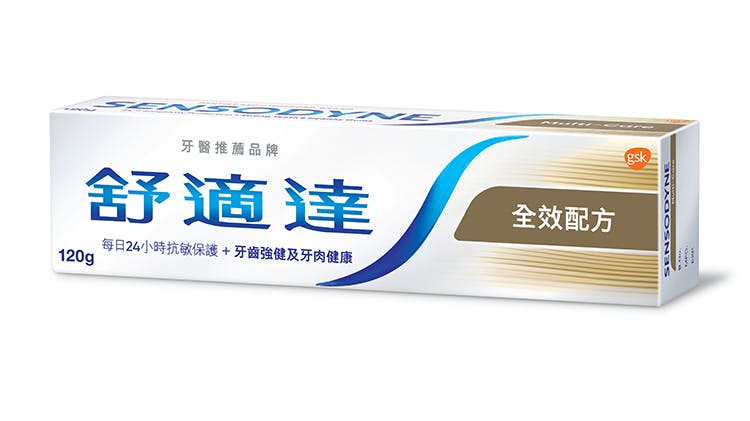 Sensodyne Multi Care (5% potassium nitrate and sodium fluoride 1000ppm)
A daily toothpaste for patients with dentine hypersensitivity.*1–4
*With twice-daily brushing
Aqua, Sorbitol, Hydrated Silica, Glycerin, Potassium Nitrate, Cocamidopropyl Betaine, Aroma, Znc Citrate, Xanthan Gym, Titanium Dioxide, Sodium Hydroxide, Sodium Fluoride, Sodium Saccharin, Sucralose, Limonene, Cinnamal, Eugenol. Contains Sodium Fluoride 0.221%w/w (1000ppm fluoride)

Use Sensodyne Daily Care whenever you normally brush. Brush twice a day and no more than three times, minimise swallowing and spit out. If irritation occurs, discontinue use. Do not use if foil seal on the nozzle is broken. Remove foil seal before use.

Sensitive teeth may indicate and underlying problem that needs prompt care. If symptoms persist or worsen see your dentist. Keep out of reach of children. Not for use by children under 12 years of age unless on advice of a dental professional or doctor.
Sensodyne – the world's leading sensitivity toothpaste₹