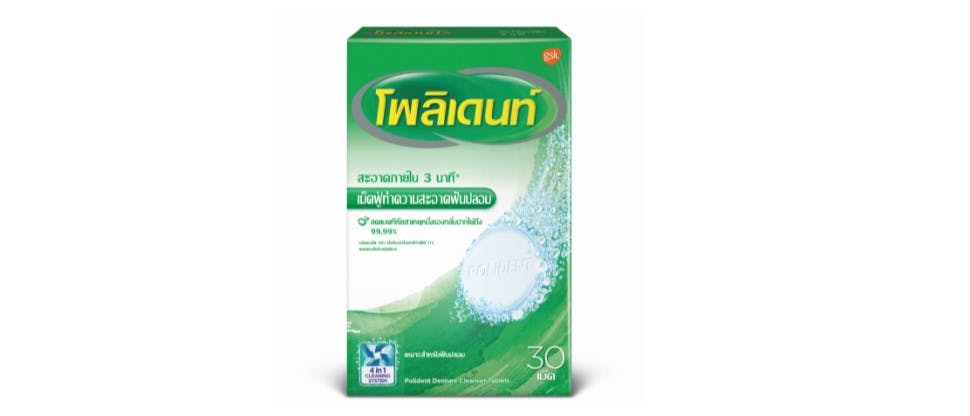 Polident denture cleanser deep cleans to helps improve denture hygiene1
Polident denture cleanser is formulated to kill 99.9%* of the bacteria and fungi that can cause:2,3,4
Mouth and gum irritation5
Bad odours6
Denture stomatitis5
*In laboratory tests. Fungus is Candida albicans, with a 5-minute soak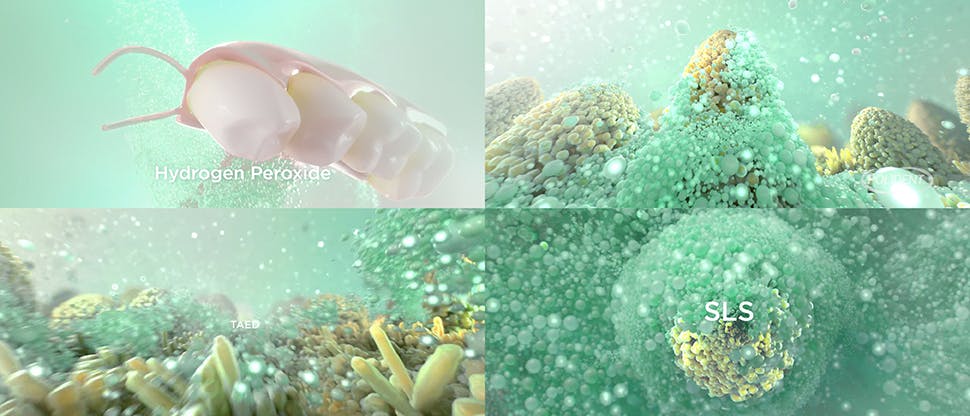 A thorough clean with minimal scratching
Dentures are about 10 times softer than natural teeth (enamel).7For optimum performance, it is important to use a cleanser that keeps the denture as clean as possible without damaging it.
Polident cleansers contain four active ingredients which work in parallel to maintain denture hygiene while minimising scratching:1,8
Potassium monopersulfate
Sodium percarbonate
Tetra acetyl ethylene diamine (TAED)
Sodium lauryl sulfate (SLS)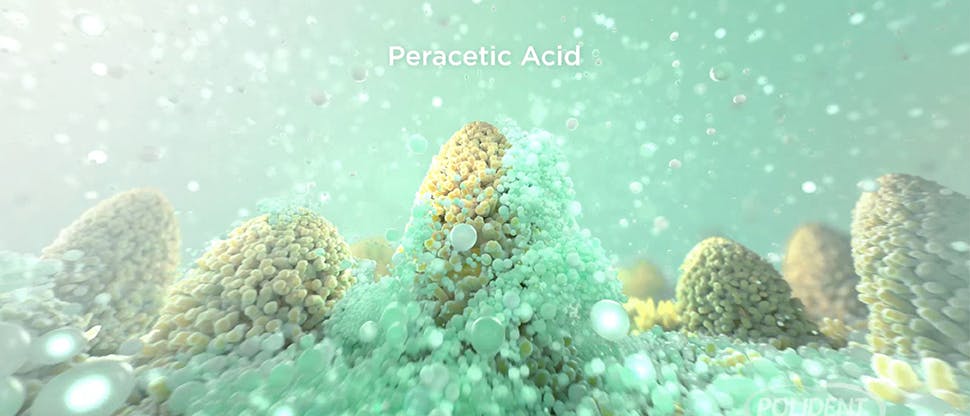 Four active ingredients working in parallel
Polident denture cleansers contain four active ingredients, which work in parallel to maintain denture hygiene and minimise scratching.1,8
Polident denture cleanser tablet for dentures
Helping individuals to keep their dentures clean every day.
Ingredients

Sodium Bicarbonate, Citric Acid, Potassium Caroate (Potassium Monopersulfate), Sodium Carbonate, Sodium Carbonate Peroxide, TAED, Sodium Benzoate, PEG-180, Sodium Lauryl Sulfate, VP/VA Copolymer, Aroma, Cellulose Gum, CI 42090, CI 73015, CI 19140.

Directions

Drop one POLIDENT Cleanser tablet into enough warm (not hot) water to cover denture or partial.
After soaking for 3 minutes, brush denture with POLIDENT solution using a soft brush.
Rinse denture thoroughly with running water. Discard remaining solution immediately after use.

Warnings & Precautions

Do not place tablets or solution in mouth.
Do not drink cleansing solution or use it as a mouthwash.
Do not touch mouth or eyes after handling tablets or solution.
Keep tablets out of reach of children and those who are at risk of accidentally swallowing the tablet or solution.
IF SWALLOWED tablet or cleaning solution Call a doctor / physician immediately.
If irritation occurs, discontinue use and get medical advice/attention.
Wash hands thoroughly after handling tablet or solution.
IF IN EYES: rinse cautiously with water for several minutes. If eye irritation persists: Get medical advice / attention.

Contraindications

Do not use if you are sensitive to any of the ingredients.
Find out more about Polident