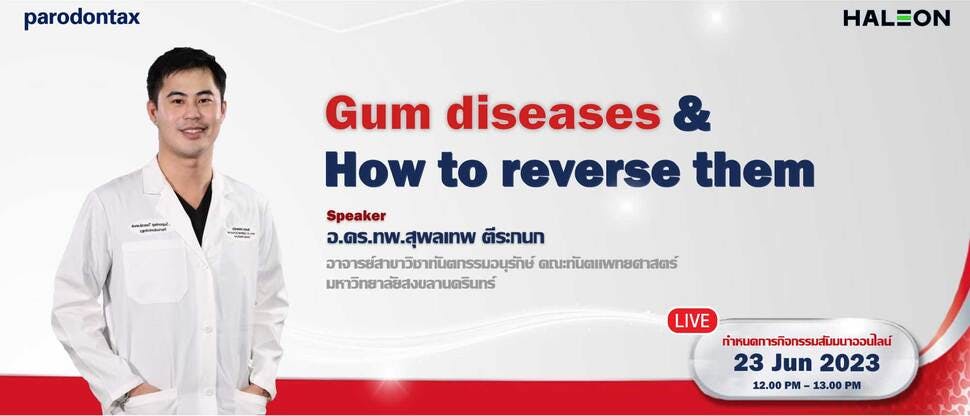 Gum diseases & how to reverse them
Gum diseases are vey commom diseases. Most of them are caused by oral biofilm. Oral health care can interrupt the disease progression and prevent further destruction. Understanding the diseases and how to reverse them into healthy gingiva is essential for dental professional to provide a better dental care.
Event Date: 23-Jun-23
Start Time: 12:00 P.M.
End Time: 13:00 P.M.
Duration: 1 Hour
Language: Thai
Presenter Name : Dr.Supontep Teerakanok