Voltaren Arthritis Pain Safety Profile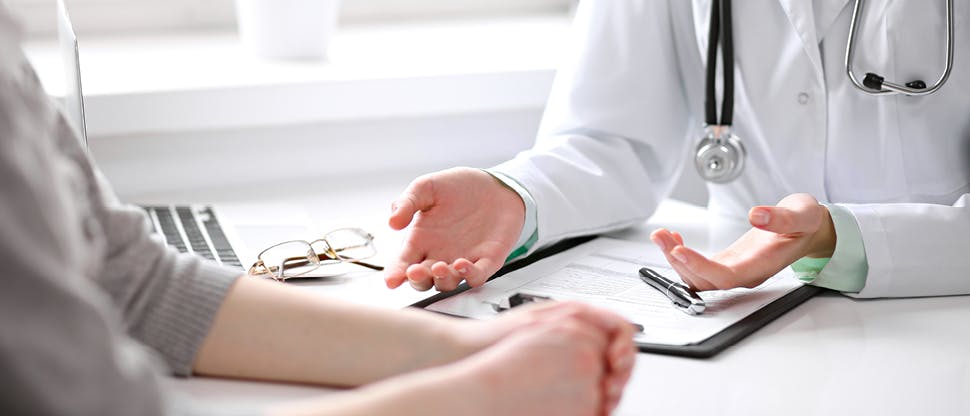 No statistically significant difference in discontinuation rates due to adverse events between Voltaren® Arthritis Pain gel OTC and placebo.1,2

Results of an open-label, long-term safety study of patients treated for up to 1 year with Voltaren® Arthritis Pain gel OTC (N=947)3*

In clinical trials of the hand and knee1,2

The most frequent treatment-emergent adverse event was headache. Other relatively frequent treatment-emergent adverse events that occurred in similar proportions of subjects in each group were back pain and pain in extremity
The incidence of serious adverse events was low in the Voltaren® Arthritis Pain gel OTC and placebo groups and none was suspected to be related to the study drug

*Uncontrolled, long-term safety trial in patients with OA of the knee.3 Duration of studies ranged from 12 weeks to 1 year. Total of all treated patients equals 947. Total treated patients: under 2 months, 137 (14%); 2-6 months, 422 (45%); 7-12 months, 328 (35%); not enough information to determine duration of exposure, 60 (6%).

Systemic exposure and maximum plasma concentrations of diclofenac are significantly lower with Voltaren® Arthritis Pain gel OTC than with oral diclofenac sodium.4

A highly effective, topical pain reliever for OA—targeting joint pain directly at the source.1,2

The amount of diclofenac sodium that is systemically absorbed from Voltaren® Arthritis Pain gel OTC is on average 6% of the systemic exposure from an oral form of diclofenac sodium4
With recommended use 4 x 4g daily (applied to 1 knee), average peak plasma concentration is 158 times lower than with oral diclofenac4

*Study also included analysis of a 4 x 12g dose of Voltaren® Arthritis Pain gel OTC, which is not an approved dose.
Learn more about Voltaren® Arthritis Pain—the #1 doctor recommended topical pain brand*5