Demographics of Osteoarthritis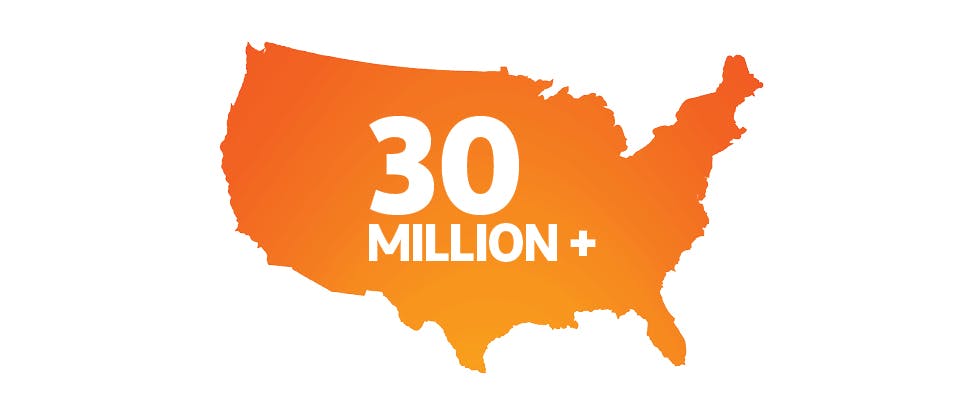 Who does OA affect?
OA affects more than 30 million US adults.1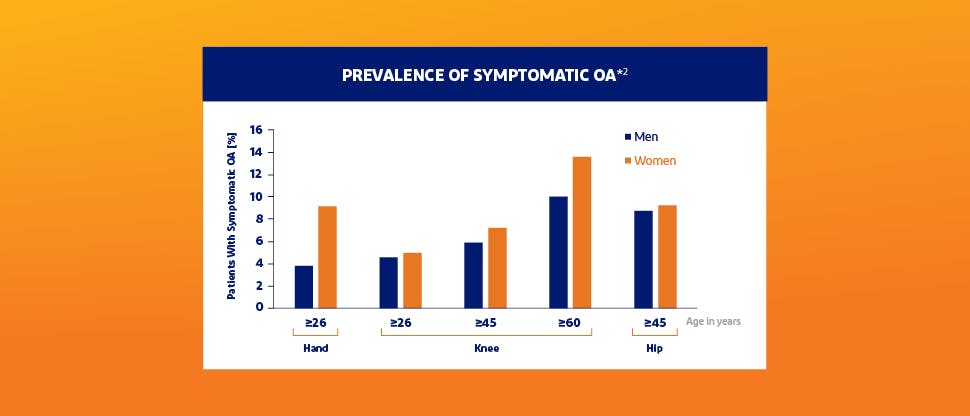 QUICK OA FACTS
OA is the most common of all the joint diseases in the United States3
Obesity increases the likelihood of getting knee OA4
OA has higher prevalence in women across all joints and ages included in the study2
The prevalence of knee OA increased with age in both men and women2

Knee injury is one of the strongest risk factors of OA5
*Data from population-based studies reviewed by the National Arthritis Data Workgroup and adjusted to the projected 2000 population aged ≥18 years except data from knees ≥60 years, which were adjusted to the 1980 US Census population.
Patient portrayal. Not actual patient.

April is 39 and tries to stay active by jogging, yoga, and gardening. She wakes up with knee stiffness sometimes, so getting her morning workout in isn't always possible. She doesn't want pain to dictate her choices.

She's looking for arthritis pain relief that will allow her to stay active and enjoy her mornings. For a woman on the go, she wants pain relief that can go with her. April may want to try Voltaren® Arthritis Pain gel OTC because it has the right mix of proven efficacy with a vetted safety profile.

Patient portrayal. Not actual patient.

Dale is 48 and he experiences joint stiffness from his arthritis on a daily basis. He's tired of missing work, and so is his boss. It's getting tough for him to explain why he needs to stay home sometimes.

Dale is looking for an easier way to manage arthritis pain and do his job effectively with fewer pills. There's a big promotion on the horizon and he doesn't want anything to stand in his way, especially his arthritis pain. Voltaren® Arthritis Pain gel OTC can help relieve Dale's OA pain so that he has one less reason to miss work.

Patient portrayal. Not actual patient.

Laura is 57 and experiences intermittent arthritis knee pain—she has for years. She wakes up at night and feels like she can't lead the active lifestyle she wants, which can be upsetting.

She wants effective arthritis pain relief, so she can feel like she can make her own choices, like taking walks with friends, or going out for a night on the town with her husband.

Her doctor recommended exercise and weight loss, but it's tough to muster the motivation to work out through the OA pain, and she really doesn't want to take another pill. In addition to lifestyle remedies, Voltaren® Arthritis Pain gel can help relieve her OA pain.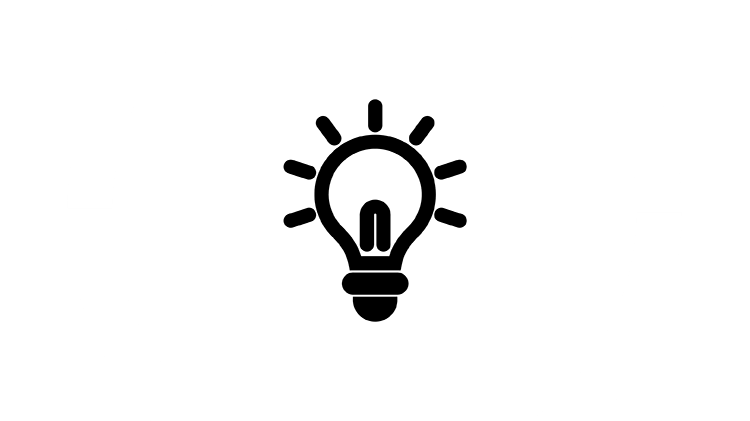 How to treat OA Pain?
The latest OA treatment guidelines from the American College of Rheumatology.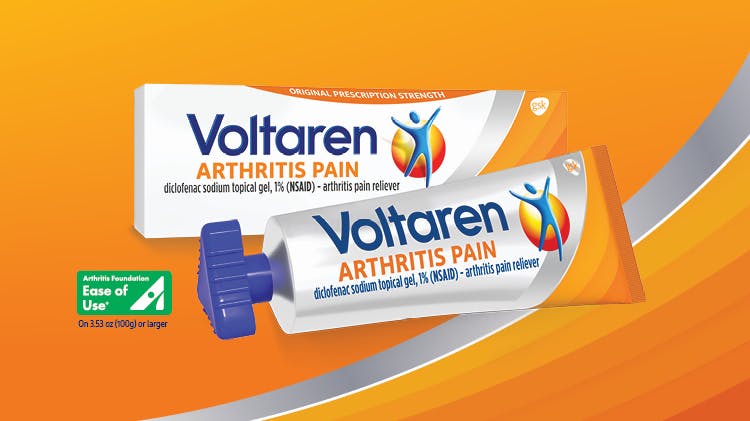 How is Voltaren® Arthritis Pain gel OTC different?
Learn the differences between Voltaren® Arthritis pain and the prescription version