Corsodyl sodium bicarbonate round table
Outputs from the sodium bicarbonate round table
On 21st January 2022 Haleon convened a meeting of global periodontal experts to discuss prevention of periodontal disease and the clinical efficacy of Corsodyl toothpaste. Corsodyl is a 67% sodium bicarbonate and fluoride daily toothpaste, which reduces plaque and gingival inflammation. This roundtable looked into the the role of a brand such as Corsodyl in periodontal disease prevention .
Dental professionals agree that there needs to be more focus on the prevention of periodontal diseases. Periodontal disease is the 6th most prevalent health condition globally, affecting 796 million people. Association between periodontal disease and other non-communicable diseases, such as cardiovascular disease, diabetes and Alzheimer's are also influencing the momentum in preventing and managing the condition. Periodontitis is also referred to as a 'social disease' as prevalence is clustered amongst socioeconomically deprived groups across Europe.
The discussion guide for the meeting covered four main sections:
Is it the right approach to focus communication strategies on the treatment and prevention of gingivitis as the key to the prevention of periodontitis? Why is this the case?
What can general dental professionals (standard family/adult primary care) do differently in order to influence patients' oral care behaviour both plaque removal (home care) and in chair education & how? What are the key barriers to optimal patient plaque control?
Review of the clinical data for 67% sodium bicarbonate toothpaste. Could sodium bicarbonate toothpaste deliver additional plaque removal and help provide effective gingivitis management in primary care dentistry?
What role can the mouth map visualisation play in bringing complex data to life and how can it be improved?
View the video above for a summary of the outputs from the participants:
Professor Iain Chapple – Professor of Periodontology, Head of Research for Institute of Clinical Sciences, University of Birmingham, UK.
Professor Filippo Graziani – Professor of Periodontology, Department of Surgery, Medical, Molecular and Critical Area Pathology, University of Pisa, Italy.
Professor Ian Needleman - Professor of Restorative Dentistry and Evidence-Based Healthcare at UCL Eastman Dental Institute and Honorary Consultant in Periodontology with UCLH.
Professor Dagmar Slot - Professor of Oral Prevention, Academic Center for Dentistry Amsterdam (ACTA), University of Amsterdam and Vrije Universiteit, Amsterdam, The Netherlands.
Professor Fridus Van der Weijden - Professor of Periodontology, State University Dental School, Utrecht.
Learn more about our mission: Gingival health activity from Corsodyl
Focus on championing prevention & management of gingivitis at EuroPerio10
The Corsodyl and Parodontax brands launched a series of activities designed to support you and your patients with gum problems as part of EuroPerio 2022. With your help, we can shape how we champion prevention and management of gingivitis together and have the opportunity to work in partnership to step change global periodontal health.
Together, we have a key mission – to improve patient awareness, encourage effective daily oral hygiene and drive motivated patients to act. We need to help patients to recognise that the foundation of a healthy smile is healthy gums, and that the key to healthy gums lies in their hands.
The video above was used as part of the launch activity and features global periodontal experts calling for a shift in focus to the prevention and management of gingivitis.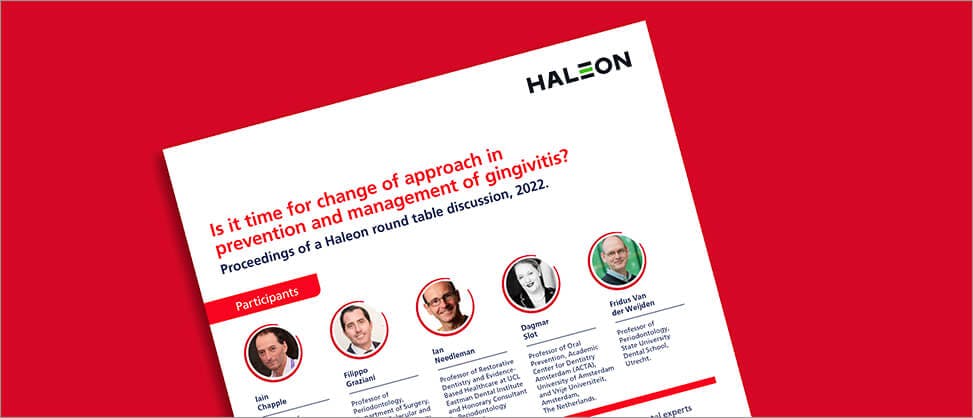 Is it time for change of approach in prevention and management of gingivitis?
Download this article now to review the outputs from the Haleon round table.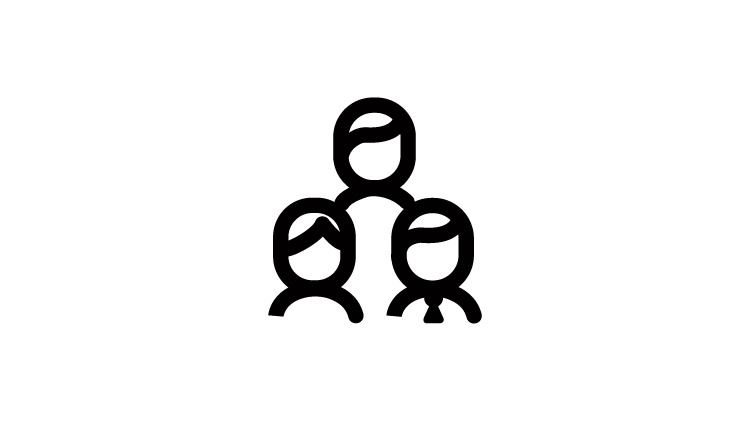 Patient care resources
Discover theories of behaviour change and advice from experts, plus downloadable patient support tools .
The science behind Corsodyl toothpaste
Discover the science behind Corsodyl toothpaste with 67% sodium bicarbonate to help enhance your patients' plaque control.