FLONASE® Allergy Relief Dosing and Administration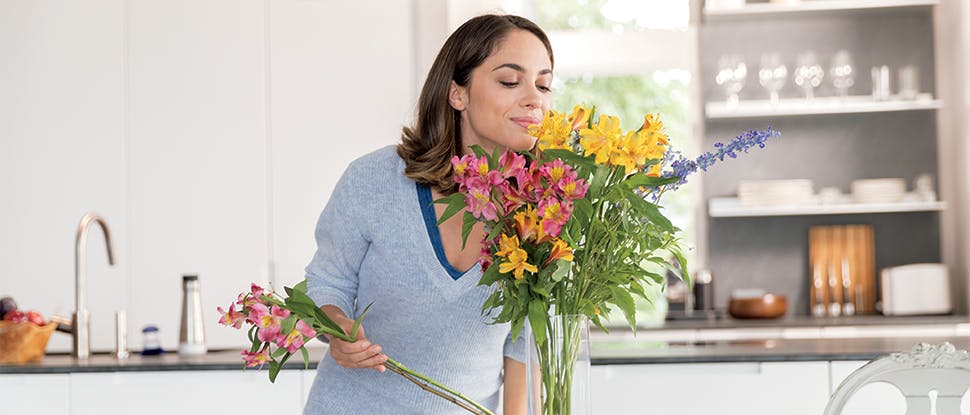 FLONASE®: Effective 24-hour Allergy Symptom Relief1,2
What your patients can expect
Onset of symptom relief occurs as early as 12 hours3
Relief is generally observed within 24 hours in most patients with SAR, although maximum benefit may take several days2
Patients should be informed that the full effect of FLONASE® Allergy Relief therapy is not achieved until 2 to 3 days of treatment have been completed. Treatment of seasonal rhinitis should, if possible, start before the exposure to allergens2
Adults 18 years of age or older2
Week 1: Use 2 sprays in each nostril once daily, preferably in the morning.2
From week 2 through 3 months: Use 1 spray in each nostril once daily, if symptoms are under control.2
After 3 months of daily use: Advise patients to consult a healthcare professional.2
How to Use FLONASE® Allergy Relief
For best results with FLONASE® Allergy Relief, it's important to get a full dose. Have your patients follow these easy steps.
1. Shake2
Gently shake the spray bottle, and remove the green cap by gently squeezing its ribs.
2. Prime2

If it's the first time using a new bottle, or if FLONASE® hasn't been used in a week, or the nozzle was just cleaned, prime the nozzle.
Aiming the bottle away from the face, grasp the spray bottle and pump until a fine mist appears.

3. Blow2

Blow nose gently to clear the nostrils.
4. Aim2

Close one nostril and place just the tip of the spray nozzle in the other nostril. Aim slightly away from the centre of the nose.
WARNING: Do not spray into the eyes or mouth. FLONASE® is only for nasal use.
5. Breathe and spray2

While sniffing gently, press down on the spray nozzle once or twice (according to dosing instructions). Patients will feel a light mist in their nose. Then, breathe out through the mouth.
6. Repeat2

Repeat in the other nostril. Wipe the spray nozzle with a clean tissue and replace the cap.
Onset of action
The onset of action is not immediate, and 2 to 3 days of treatment may be required before maximum relief is obtained. Advise your patients that FLONASE® Allergy Relief works best when used daily2.
Read more about allergic rhinitis