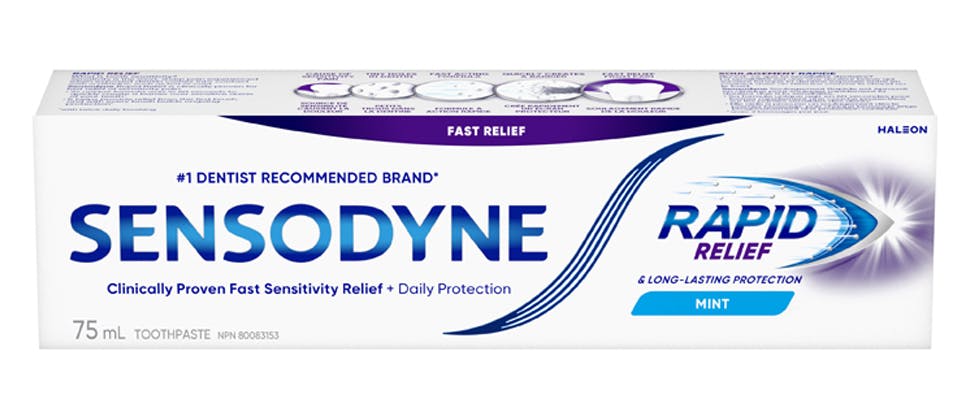 Helps relieve dentin hypersensitivity pain *
Sensodyne Rapid Relief is formulated for rapid occlusion of dentin tubules.1,4**
Clinically proven relief from the first brush2**
Clinically proven relief in 60 seconds after "dab-on" application5**
Clinically proven lasting protection against dentine hypersensitivity*3
*With twice-daily brushing**When used as directed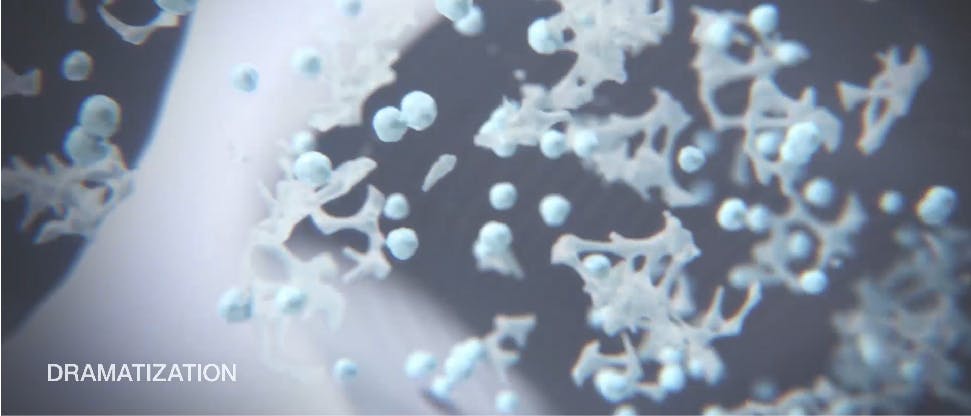 Engineered for Speed: Sensodyne Rapid Relief is formulated with stannous fluoride to provide sensitivity relief in just 60 seconds5**
**When used as directed.Read more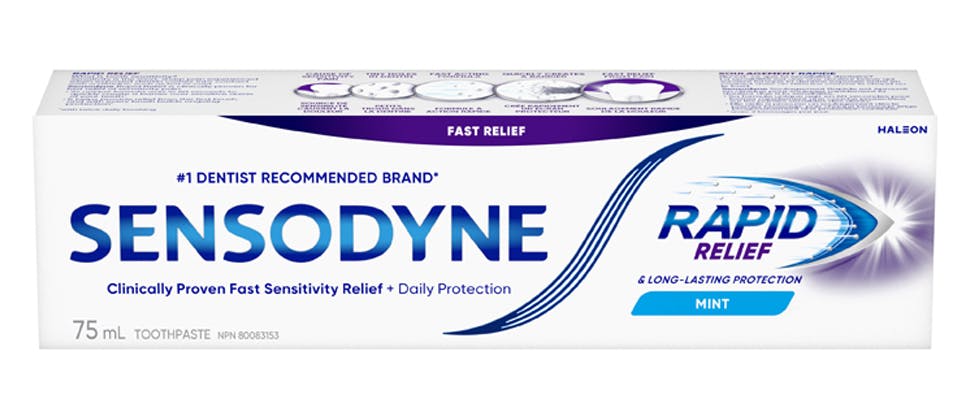 #1 Dentist recommended brand for sensitive teeth7
Sensodyne toothpaste – a simple and effective way to treat sensitivity*:
Clinically proven ingredients that provide sensitivity protection12,13-14
Wide range of products to address multiple oral health needs, in addition to sensitivity relief (e.g. cavity protection, fresh breath, and whitening).*12,13-16
*With twice-daily brushing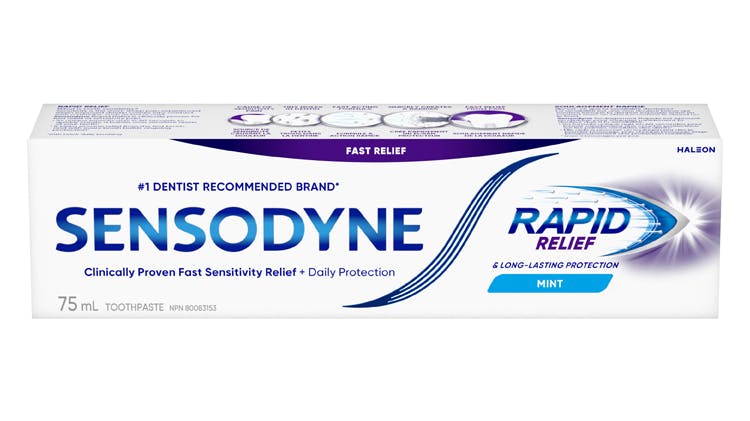 Sensodyne Rapid Relief (0.454% stannous fluoride [1100 ppm fluoride])
Rapid Relief is engineered for speed, providing fast relief in 60 seconds with dab-on application.5
Key ingredient: 0.454% stannous fluoride to support dentine tubule occlusion.
Available in Regular and Extra Fresh variants.
Sensodyne – #1 Dentist recommended brand for sensitive teeth