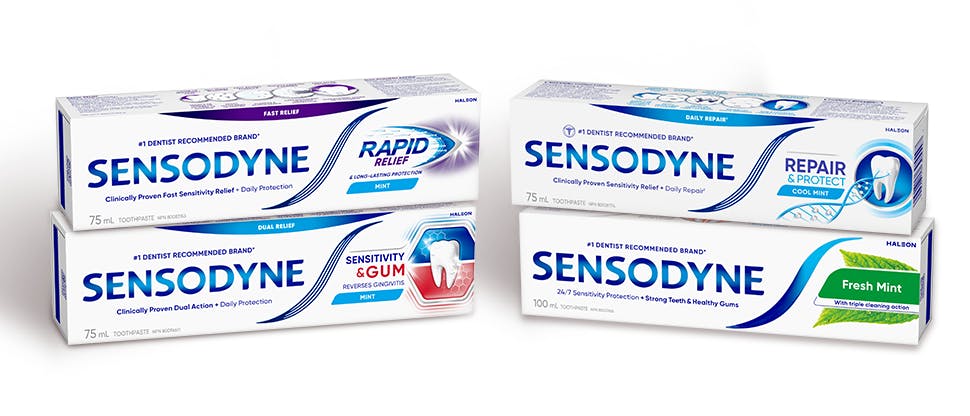 #1 Dentist recommended brand for sensitive teeth1
Sensodyne toothpaste – a simple and effective way to treat sensitivity*:
Clinically proven ingredients that provide sensitivity protection4,12-13
Wide range of products to address multiple oral health needs, in addition to sensitivity relief (e.g. cavity protection, fresh breath, and whitening).*4,12-15
*With twice-daily brushing
Sensodyne – Relief from Dentin Hypersensitivity4,12-13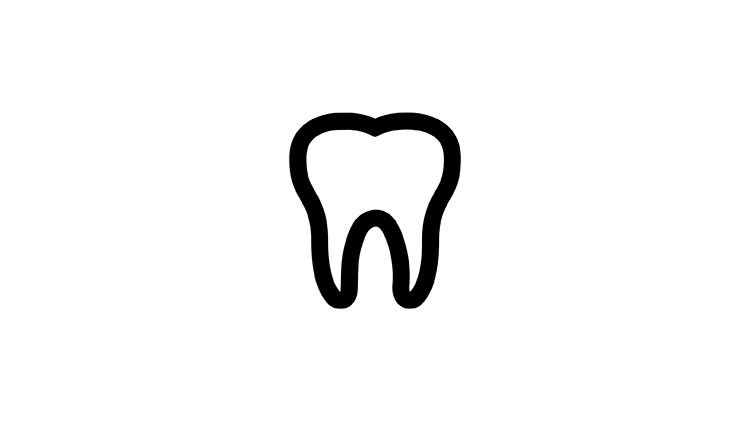 Dentin hypersensitivity relief with long-term efficacy
Sensodyne toothpastes are clinically proven to relieve dentin hypersensitivity and maintain long-term results with twice-daily use4,12-13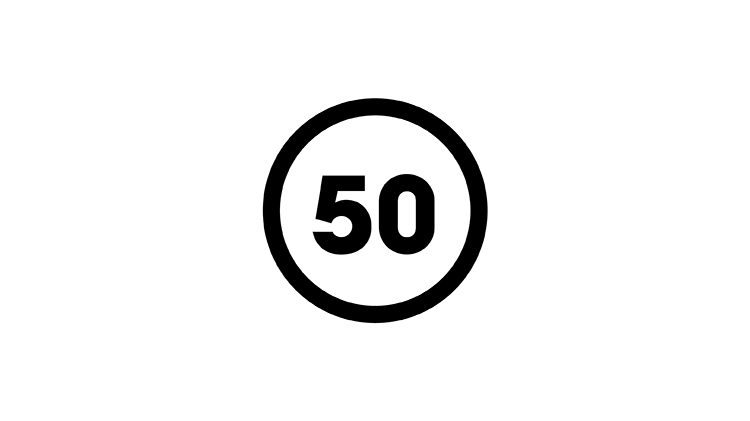 Over 50 years' experience
The #1 dentist-recommended toothpaste brand for sensitive teeth1 providing relief for millions of patients with a range of products.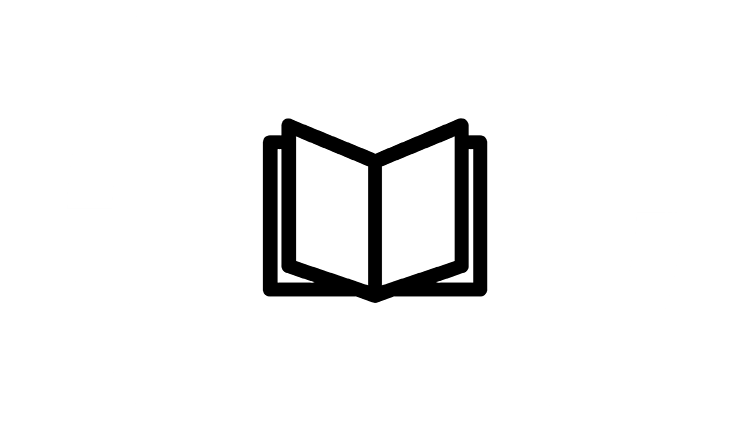 Scientific expertise
50+ clinical studies on dentin hypersensitivity published in international, peer-reviewed journals in the last 10 years.
Sensodyne – In-Depth Patient Understanding
Break the cycle of dentin hypersensitivity and provide long-term protection

Goals for effective management of dentin hypersensitivity:

Provide relief from dentin hypersensitivity
Provide long-lasting protection from dentin hypersensitivity with continued twice-daily use of a sensitivity toothpaste
Improve quality of life for patients with dentin hypersensitivity

Sufferers often switch back to their regular daily toothpaste when sensitivity is relieved.6 This can result in pain returning.

For lasting relief from sensitivity, recommend continued twice daily use of a sensitivity toothpaste.

How common is dentin hypersensitivity?

As many as 1 in 3 may suffer from dentin hypersensitivity8

And, in a multicentre study, 2 in 5 young people* experienced dentin hypersensitivity9

*18–35 years old

The Dentine Hypersensitivity Experience Questionnaire (DHEQ): Capturing the unseen impact of dentin hypersensitivity

The DHEQ is a patient questionnaire that reliably measures the subjective impacts of dentin hypersensitivity on day to day life14

The DHEQ revealed the surprising impact dentin hypersensitivity can have on everyday life.14

70% felt it took the pleasure out of eating and drinking
26% felt compelled to hide their way of eating
36% tried to cope with dentin hypersensitivity by covering their mouth with a scarf
33% felt having sensitive teeth made them feel old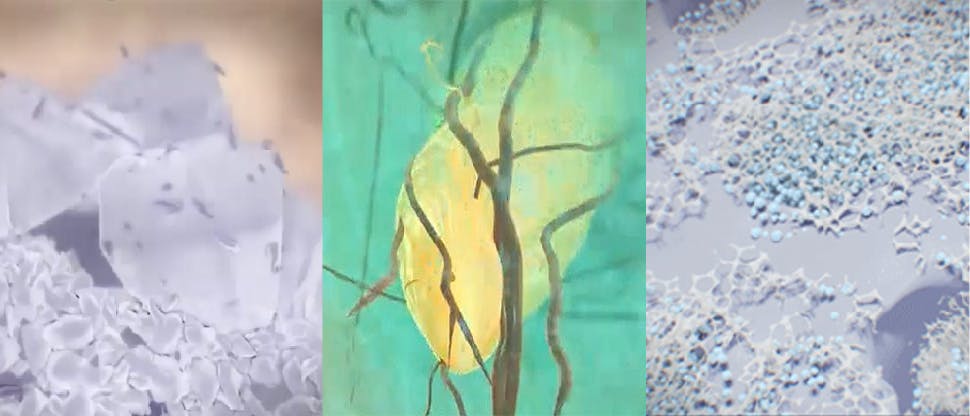 Sensodyne toothpastes are specially formulated for clinically proven relief from dentin hypersensitivity4,12-13
Stannous fluoride formulations:
Sensodyne with stannous fluoride, has proven efficacy in relieving sensitivity through tubule occlusion.*12 Stannous fluoride creates a barrier over exposed dentin that blocks painful stimuli from reaching vulnerable nerves.3
Formulations with NOVAMIN form a protective layer over exposed dentin for lasting protection from dentin hypersensitivity*10,11
Potassium nitrate formulations:
Formulations with potassium nitrate build soothing protection by desensitising the nerve inside the tooth.*4
*with twice daily brushing
The Sensodyne brand offers clinically proven solutions tailored to individual patient needs4,12-13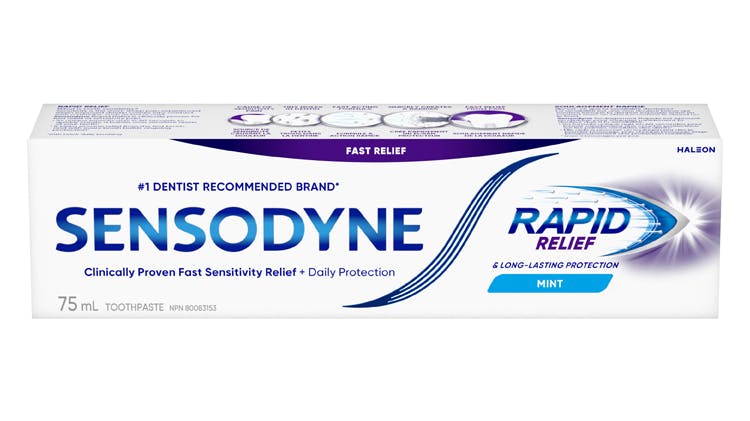 Rapid Relief is engineered for speed, providing fast relief in 60 seconds when used as directed.12
Key ingredient: 0.454% stannous fluoride for dentin tubule occlusion.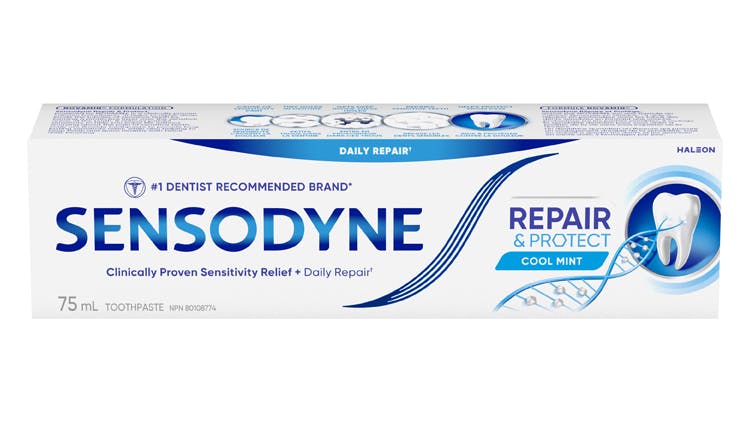 For patients with dentin hypersensitivity who need sensitivity relief and would benefit from repair of exposed dentin.*10
Key ingredients: 5% NOVAMIN and sodium fluoride (1040ppm fluoride).
*Forms a protective layer over the sensitive area of the teeth. Brush twice a day for lasting sensitivity protection. Also fights cavities.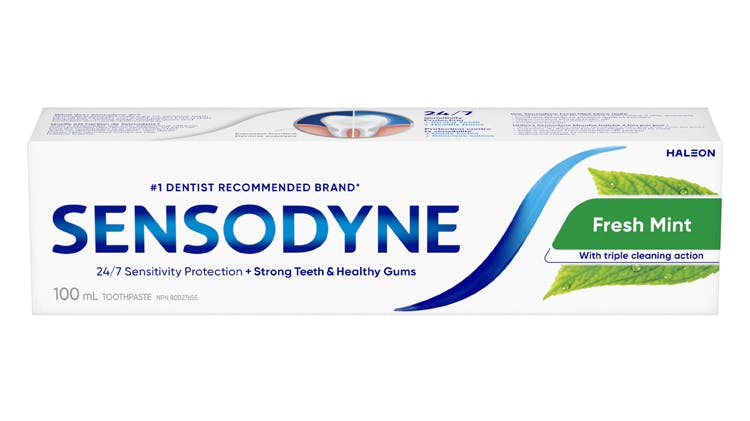 Sensodyne Essential Care
Sensodyne Fresh Mint is part of a Sensodyne Essential Care range for patients who want sensitivity relief in a daily toothpaste.
Key ingredients: 5% potassium nitrate and sodium fluoride (1150ppm fluoride). Also fights cavities.
For patients with dentine hypersensitivity and early gum problems, Sensodyne Sensitivity & Gum is a specially formulated dual relief toothpaste.
Medicinal ingredient: 0.454% stannous fluoride.
Sensodyne – #1 Dentist recommended brand for sensitive teeth1