How Advil works
Watch our new MOA video to learn more about the science behind Advil.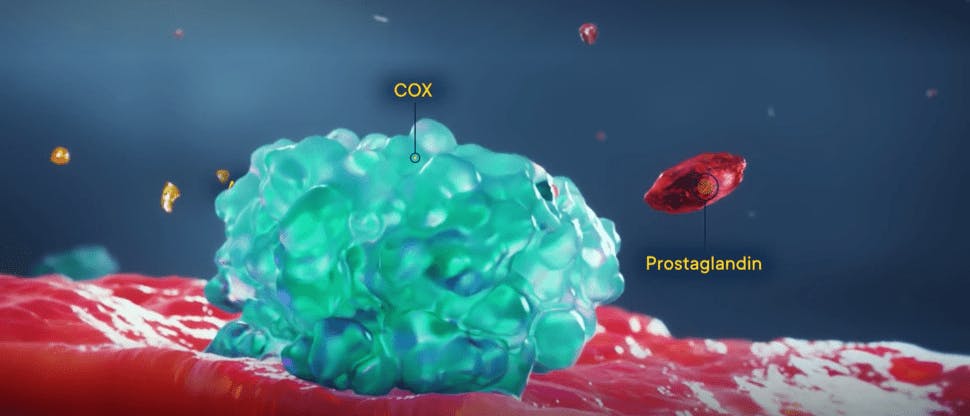 Ibuprofen
Ibuprofen, a "traditional" NSAID*, decreases the synthesis of pain- and inflammation-promoting prostaglandins via nonselective inhibition of COX-1 and COX-2.
*Nonsteroidal anti-inflammatory drug.
Advil delivers clinically proven, superior pain relief for a spectrum of pain
Explore the range of Advil products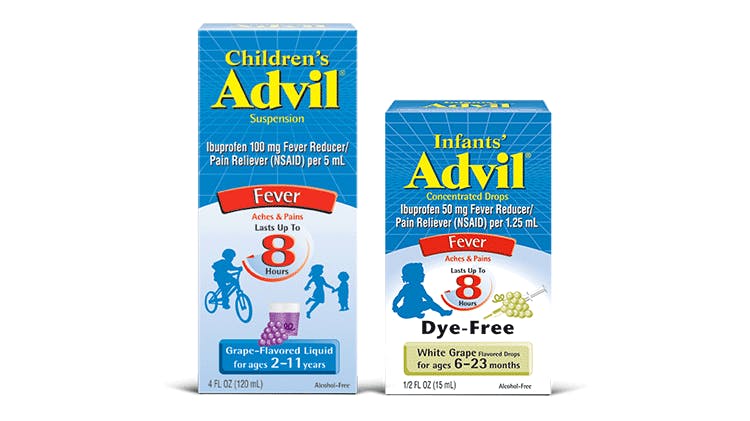 Children's Advil has an excellent safety profile when used as directed.
Infants' Advil delivers unsurpassed fever relief* that baby can stomach.†
*Based on reducing fever below 100°F.†
†Among leading over-the-counter pain relievers/fever reducers.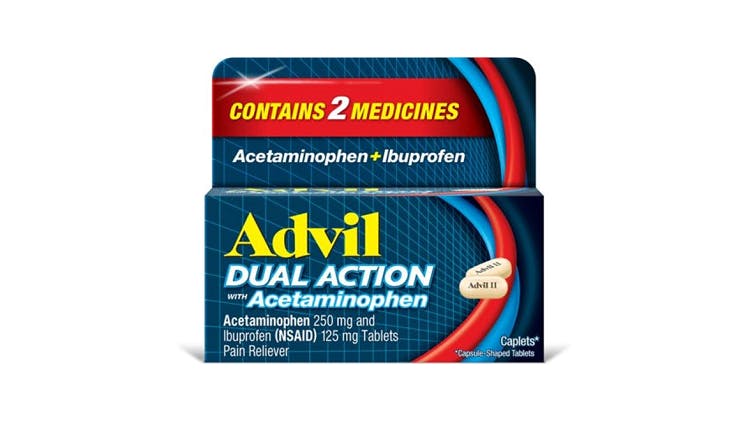 A fixed-dose, pain-fighting pair. Advil® Dual Action is a combination of ibuprofen and acetaminophen—two distinct mechanisms of action (MOA) working together to fight pain.
Recommend Advil for clinically proven, effective pain relief with a favorable safety profile
Learn more about Advil and pain relief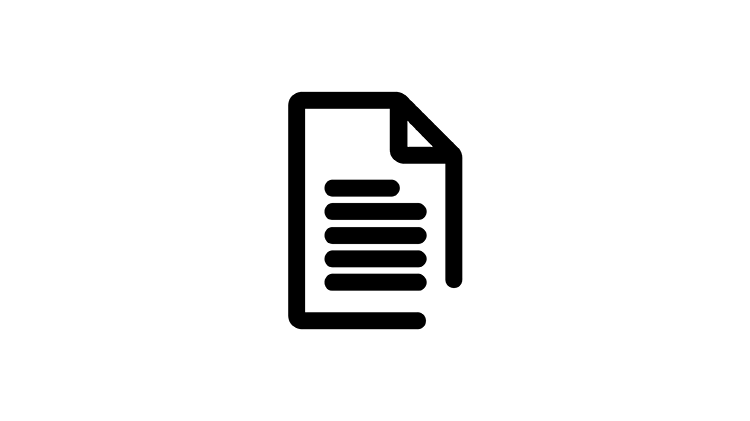 Overview of pain conditions
Learn about common pain conditions such as OA pain, headache, sprains & strains and more, and discover how Advil can give your patients relief.
Patient care resources
Access educational resources for your patients, to help them have a better understanding of their pain condition.