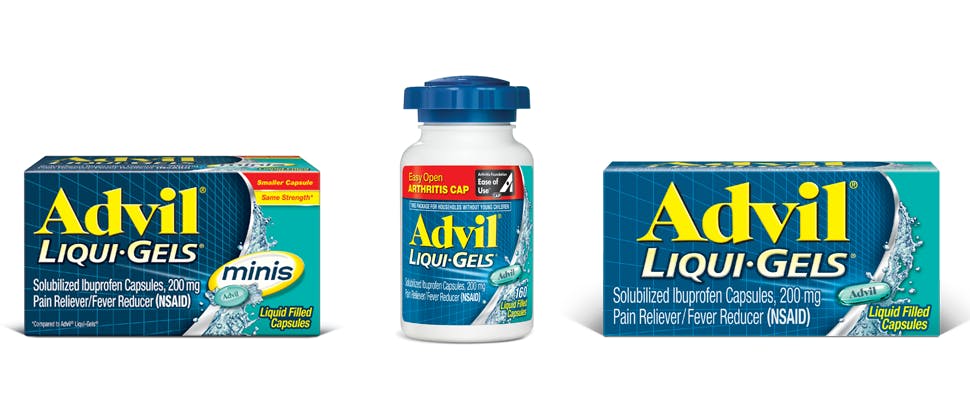 Advil Liqui-Gels act fast to relieve acute pain
Proven safe and effective when used as directed, fast-acting Advil Liqui-Gels are available in regular and mini formats.
Advil Liqui-Gels minis contain the concentrated power of Advil in a 33% smaller capsule, which is easy to swallow.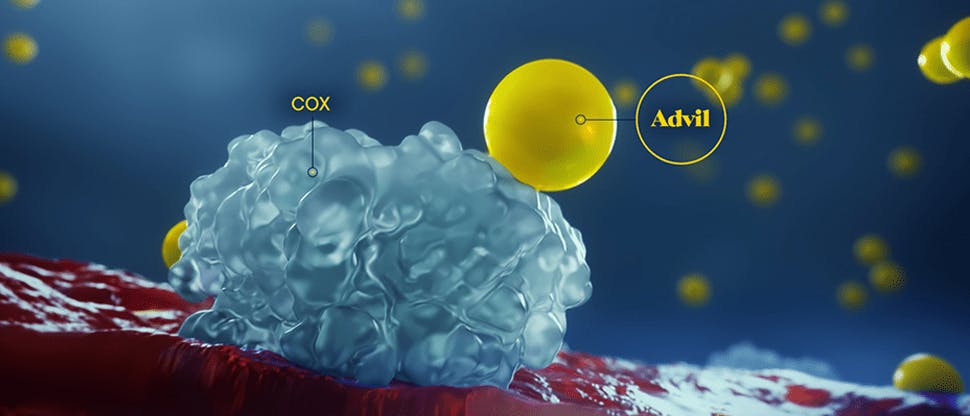 Advil is the #1 ibuprofen brand*
Ibuprofen, the active ingredient in Advil, is a potent NSAID that effectively relieves acute pain and reduces fever. Like all NSAIDs, ibuprofen is an analgesic, antipyretic, and anti-inflammatory that nonselectively inhibits COX-1 and COX-2 enzymes, effectively blocking prostaglandin production and pain signaling.
*Based on a survey of healthcare professionals.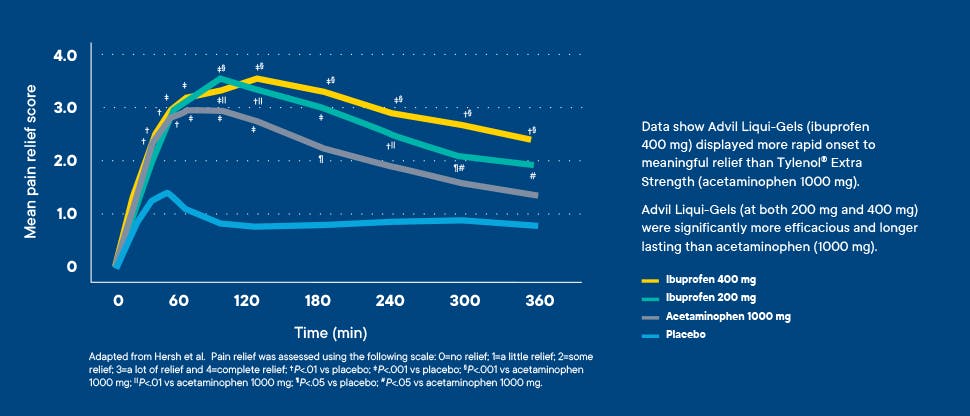 Proven superiority, fast onset
Advil Liqui-Gels deliver superior relief and more rapid onset versus Tylenol® Extra Strength Caplets in patients with acute postsurgical dental pain.
A single-dose, double-blind, placebo-controlled, randomized clinical trial was conducted to assess relief of acute pain after third molar extraction (N=184). The data show that Advil Liqui-Gels displayed more rapid onset to meaningful relief than Tylenol Extra Strength and were significantly more efficacious and longer lasting.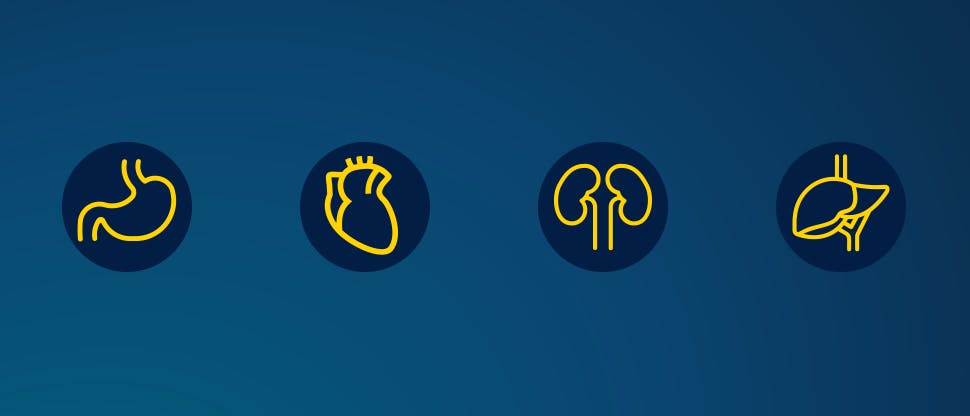 Advil Liqui-Gels have a favorable safety profile†
As with any medication, there are risks associated with the use of ibuprofen. However, research has shown that ibuprofen at OTC doses is well tolerated and has a proven overall safety profile. A recent review confirmed that at OTC doses, ibuprofen has a low incidence of serious gastrointestinal (GI) events and minimal risk of causing renal and associated cardiovascular events, among others.
Also, when used as directed, ibuprofen 400 mg has a favorable GI safety profile. There is a dose relationship with risk for adverse events with ibuprofen and other NSAIDs, which are generally well tolerated at lower OTC doses.
Recommend Advil for clinically proven, effective pain relief with a favorable safety profile when used as directed
Learn more about Advil and pain relief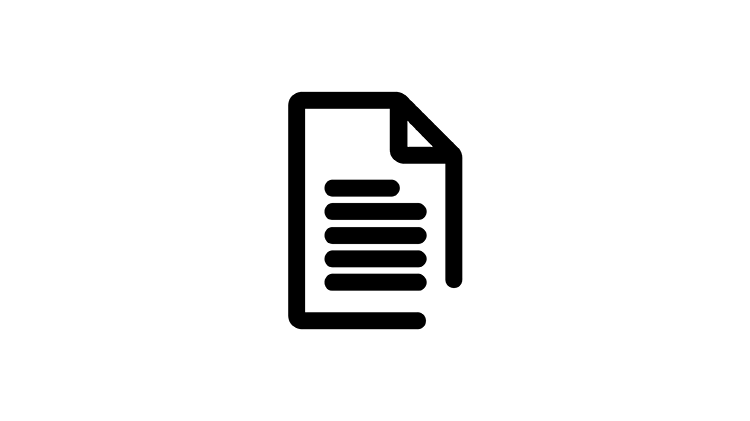 Overview of pain conditions
Learn about common pain conditions such as osteoarthritis pain, headache, sprains, strains, and more, and discover how Advil can give your patients relief.
Patient care resources
Access educational resources for your patients to help them have a better understanding of their pain condition.