Parodontax Science: 0.07% CPC Formulation
Understanding CPC and how it works
Explore the science of CPC below
NEW parodontax Active Gum Health Daily Mouthwash contains 0.07% CPC, a clinically-proven anti-gingivitis ingredient, which kills 99.9% of plaque bacteria.*
Watch our video about the science of CPC to learn more about how CPC works within parodontax Active Gum Health Mouthwash, the latest innovation from parodontax.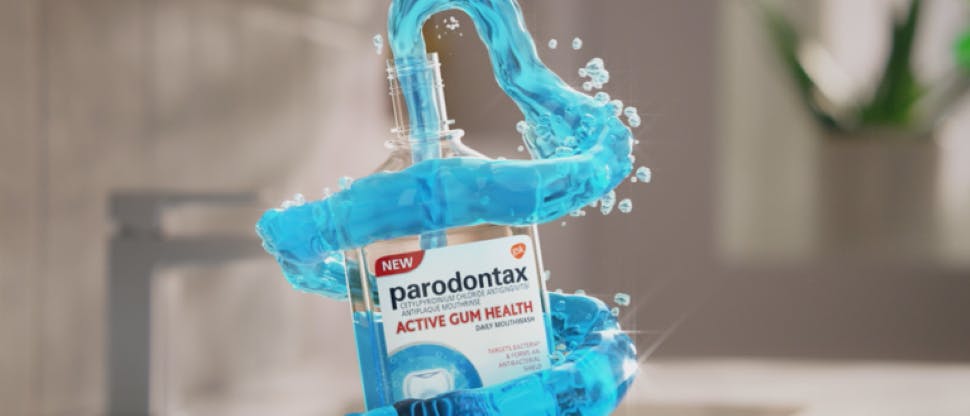 How does CPC work and why do we use it within our formulation?
While daily brushing and flossing are fundamental to patients' gum health, these steps may not remove plaque from all areas throughout the mouth.1 Taking additional steps—such as using an antibacterial daily mouthwash like NEW parodontax Active Gum Health Mouthwash with CPC— helps to enhance patients' daily gum care routine† to help keep gums healthy.
CPC is one of 3 active ingredients recognized in the FDA anti-gingivitis/anti-plaque monograph, along with stannous fluoride and essential oils.2 Many studies have investigated the beneficial effects of CPC, and have found that mouthwashes—when used as an adjunct to toothbrushing and when compared to toothbrushing with a placebo or control rinse--provide additional benefits in the reduction of plaque and gingival inflammation.3 Here's how mouthwash with CPC works within the oral cavity:
Kills pathogens effectively:

CPC is a surface-active agent and has a broad antimicrobial spectrum with the rapid killing of gram-positive pathogens.4 CPC kills 99.9% of plaque bacteria associated with gingivitis.*

Penetrates cell membranes:

CPC molecules bind to negatively charged surfaces of plaque bacteria, penetrating the cell membrane.

Offers staying power via substantivity:

CPC has a high level of substantivity (i.e. the ability to maintain antibacterial activity), which enables the anti-gingivitis ingredient to continue working to help protect vulnerable** areas. Evidence suggests that other micro-environments within the oral cavity, like the tongue, act as reservoirs for bacteria which can recolonize on teeth and gums after a dental prophylaxis.1
Delivers anti-plaque ingredients throughout mouth: The act of swishing the liquid mouthwash enables delivery of anti-plaque ingredients throughout the mouth to the oral mucosa, including the gum line.1 Use of mouthwash with antimicrobial ingredients has been shown to reduce salivary and mucosal bacteria levels.1,5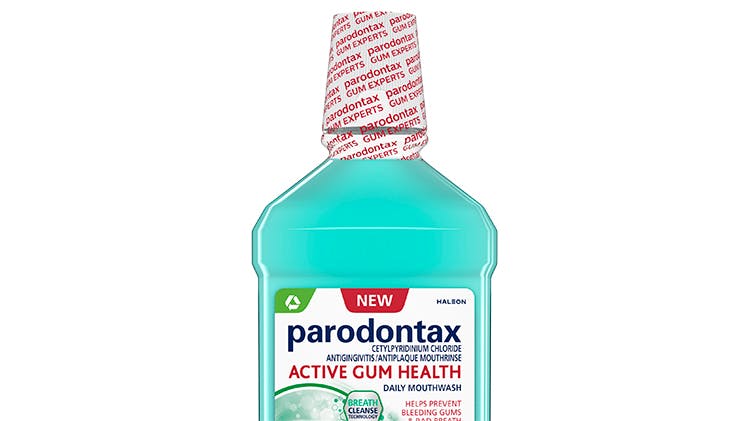 Helps you take extra action on gingivitis.**.