Recommend Parodontax Toothpaste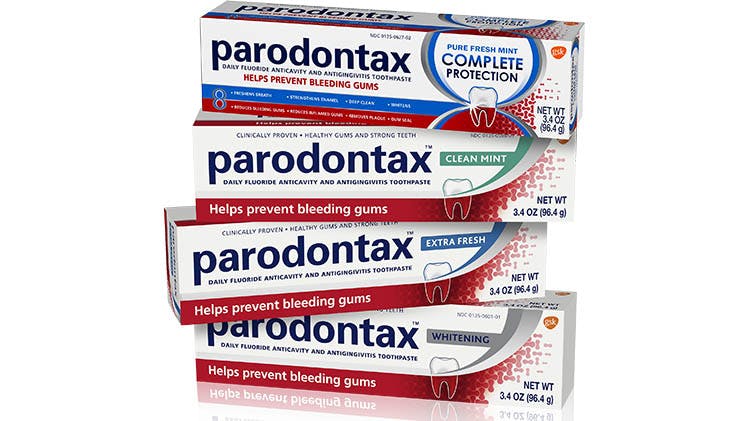 When to recommend Parodontax Toothpaste
Help maintain your patients' gum health between professional cleanings.Recommend parodontax toothpaste to your patients in addition to flossing and brushing with parodontax toothpaste to help prevent bleeding gums.
A twice-daily, gum-health toothpaste for patients with, or susceptible to, gingivitis
Clinically proven across two 24 week studies to be 3x more effective than regular toothpaste* at reducing plaque, the cause of bleeding gums
Clinically proven to help reduce plaque, bleeding gums and inflammation*1,2
Inhibits bacterial growth3,4
Strengthens teeth and prevents decay
Proven stain-prevention benefits5,6
Improves gingival health1,2
*sodium monofluorophosphate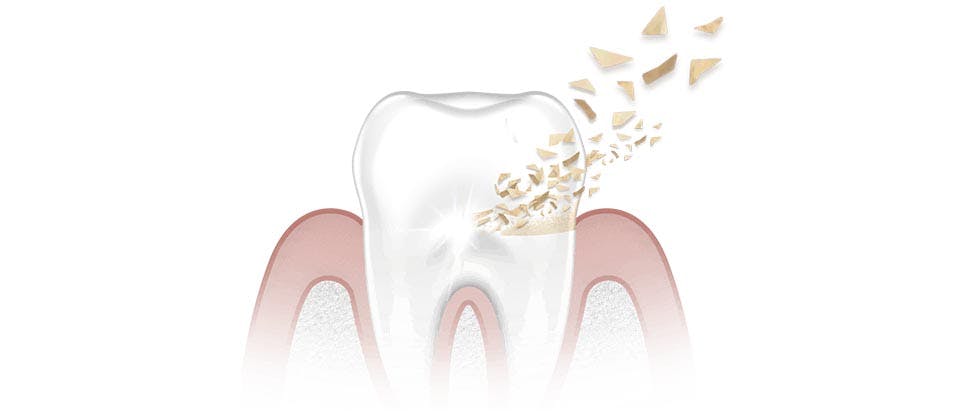 Significant plaque removal compared to regular toothpaste*
Clinically proven across 2 studies to provide 12.7% better plaque removal compared to a sodium monofluorophosphate toothpaste following 6 months of twice daily use.
*With twice-daily brushing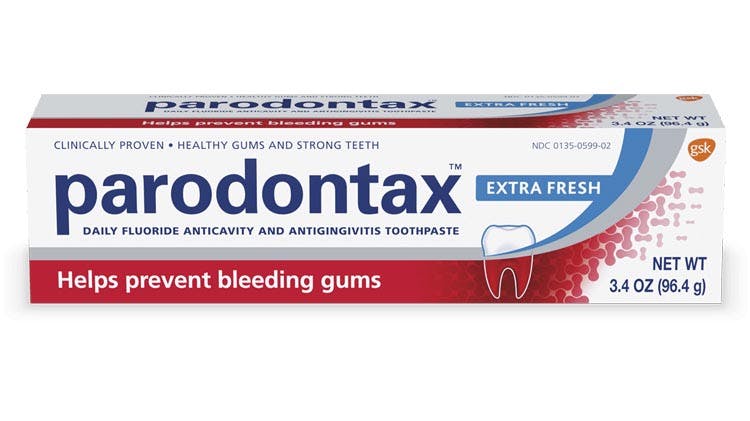 A twice daily gum health toothpaste to help patients maintain optimal gum health between professional cleanings.1,2
Also available in Clean Mint, Whitening, Complete variants and Active Gum Repair.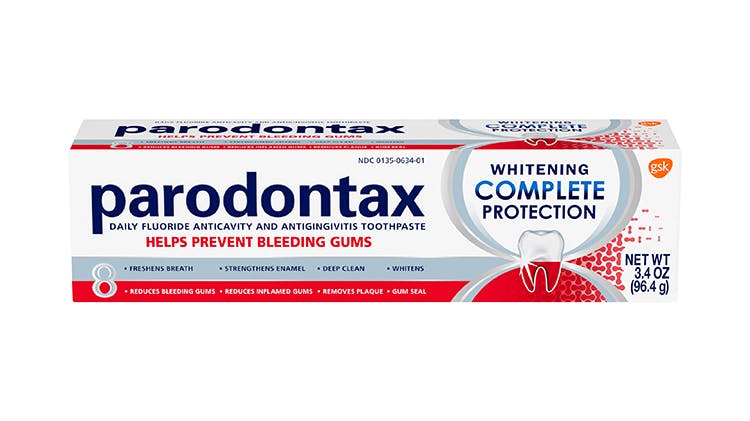 A twice daily toothpaste that gives your patients 8 benefits for healthy gums and strong teeth.
Available in Pure Fresh Mint and Whitening variants.
Help your patients on their journey to healthy gums