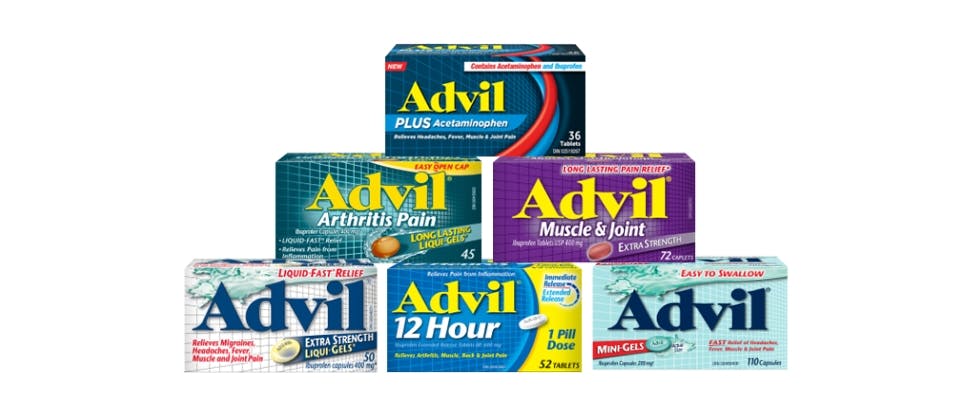 Advil — for all your patients' acute pain relief needs
With proven efficacy and a well-established safety profile — you can trust the pain relief of ibuprofen in Advil.1-3
The Advil family of products contains a range of general and specific pain solutions to suit your patient's needs, including:1-4
Variants for relief from acute pain due to headache, migraine, arthritis, and muscle & back pain in a variety of formats: tablets, caplets, Liqui-Gels, and Mini-Gels
Solutions to manage acute pain and fever symptoms associated with cold and flu, as well as nasal congestion and running nose and sneezing
Pediatric Drops, Suspension, and Chews to treat acute pain and fever in children
The Advil pain-fighting family is growing!
The newest member, Advil Plus Acetaminophen acts fast and effectively fights pain in 2 ways to deliver up to 8 hours of relief with lower daily doses of each medicine5*
* With Advil Plus Acetaminophen, the maximum daily dose is 750 mg ibuprofen and 1500 mg acetaminophen vs. 1200 mg and 4000 mg, which are the maximum daily doses for over-the-counter (OTC) ibuprofen and acetaminophen alone (respectively).6,7
Advil with ibuprofen for effective relief of acute pain1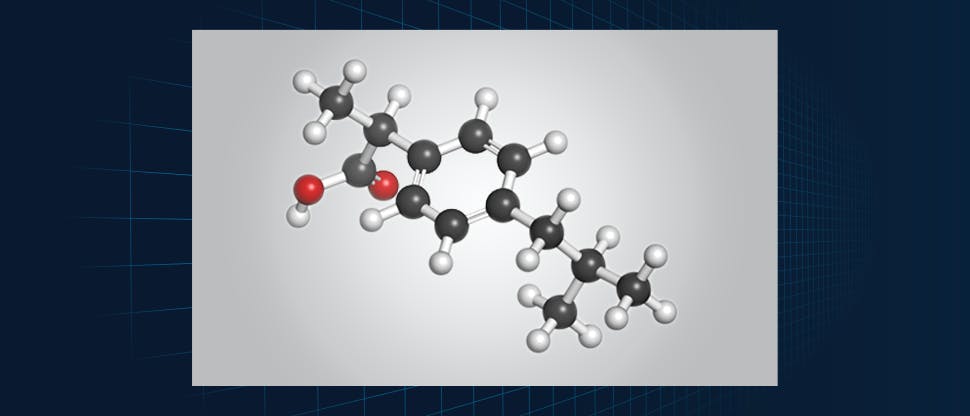 Ibuprofen — a nonsteroidal anti-inflammatory drug (NSAID)
The principal mechanism of action of ibuprofen and other NSAIDs is inhibition of prostaglandin biosynthesis.1
Prostaglandins are naturally occurring fatty acid derivatives that are widely distributed in the tissues. They are believed to be a common factor in the production of pain, fever, and inflammation.1
NSAIDs decrease prostaglandin biosynthesis by inhibiting cyclooxygenase.1
The Advil range offers pain-relief products tailored to your individual patient needs1
Advil — for all your patients' acute pain relief needs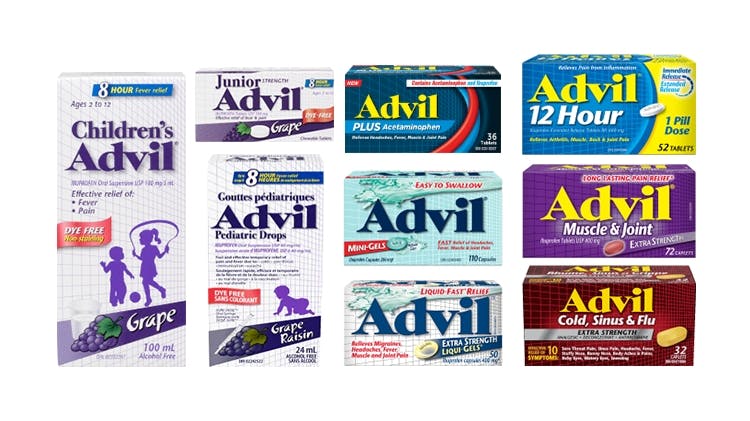 Advil products
Help your patients manage their acute pain and fever with our full range of effective and well-studied pain-relieving products.1-3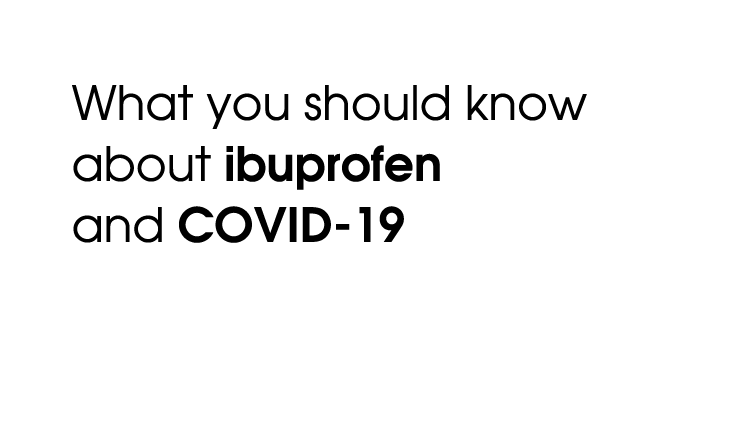 Advil and COVID-19
Read more about ibuprofen, COVID-19, and COVID-19 vaccine symptom management.