Sensodyne Complete Protection Toothpaste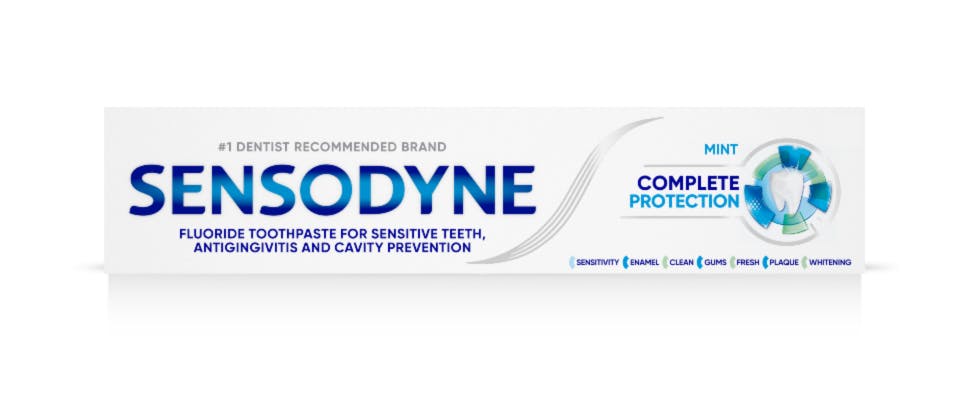 Sensitivity and gum health management*
Sensodyne Complete Protection toothpaste for sensitivity relief is powered by clinically proven ingredient stannous fluoride to provide all-round care for patients who feel sensitivity toothpastes do not meet their other oral health needs.
Clinically proven relief from sensitivity and daily protection for sensitive teeth1,2
Builds a robust layer over exposed dentin3,4
Helps prevent gingivitis, supporting good gingival health5
Helps control dental plaque*5
*with twice daily brushing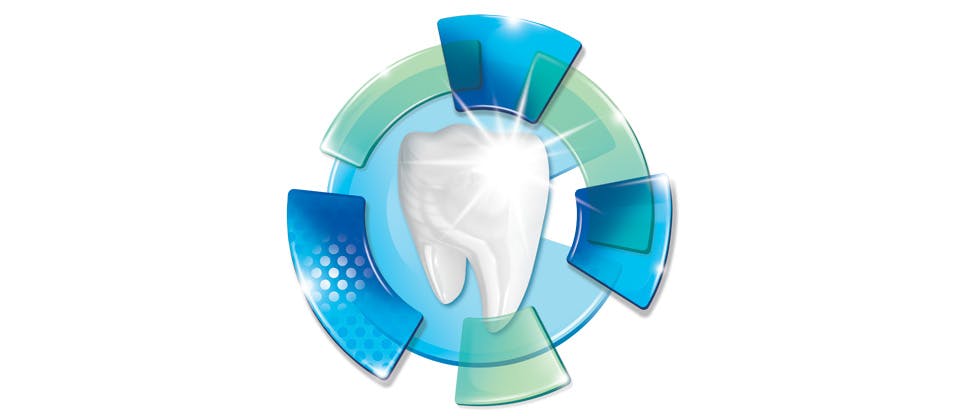 One complete sensitivity toothpaste specially designed for sensitivity and gum health management
Sensodyne Complete Protection is specifically designed to care for sensitive teeth and help prevent gingivitis.5 It contains stannous fluoride, a proven occluding technology for sensitivity relief,1,2 and fluoride to strengthen enamel. With twice-daily brushing, Sensodyne Complete Protection helps to control dental plaque* and supports good gingival health.5
*With twice-daily brushing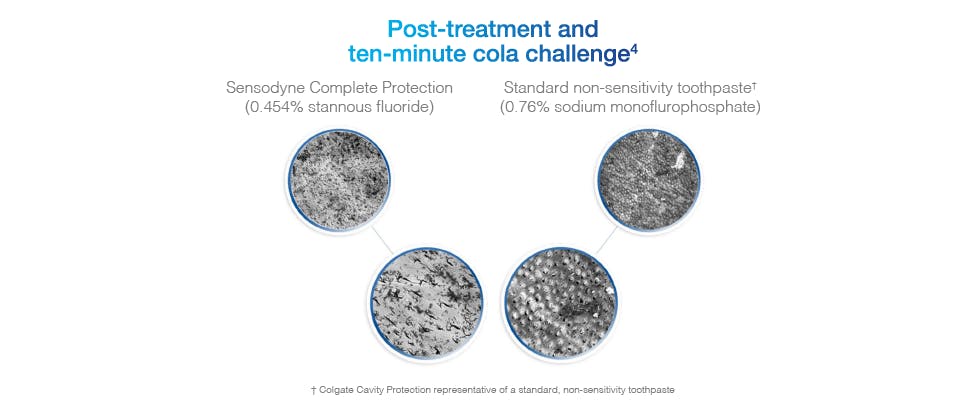 Stannous fluoride creates a robust, protective layer over exposed dentin which resists dietary acid challenges3,4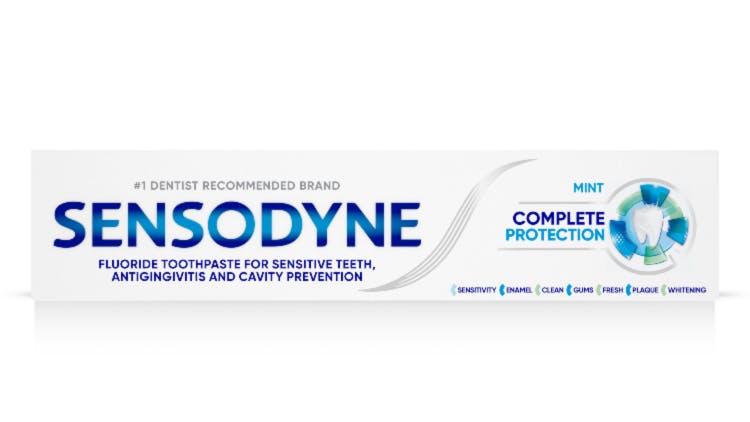 Sensodyne Complete Protection (stannous fluoride)
For patients with dentin hypersensitivity who feel sensitivity toothpastes do not meet all their oral health needs
Also available in Extra Fresh variant.
# 1 Dentist recommended brand for sensitive teeth6