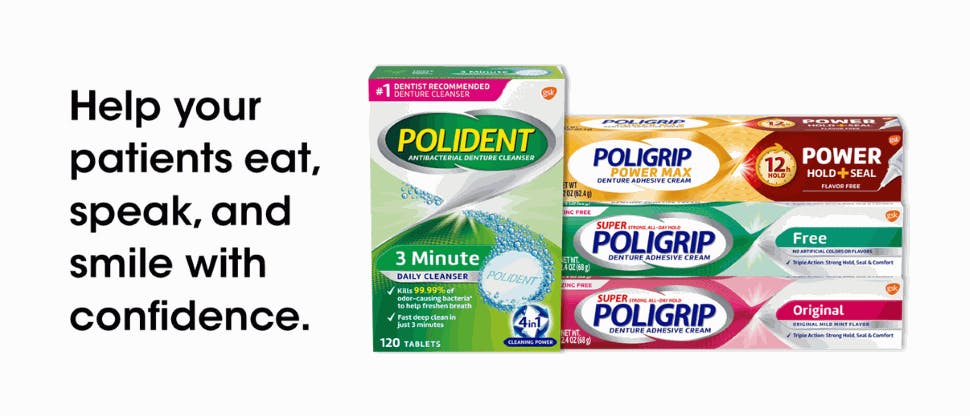 Did you know that approximately 18% of US adults wear either a partial or full denture?
The transition from natural teeth to dentures can be challenging, with new patients often having unrealistic expectations for their dentures. Help support your patients by learning more about our denture care products and ordering product samples for your dental office.
Using Polident cleansers can help contribute to good oral health, and using Poligrip adhesives can help improve denture fit and comfort.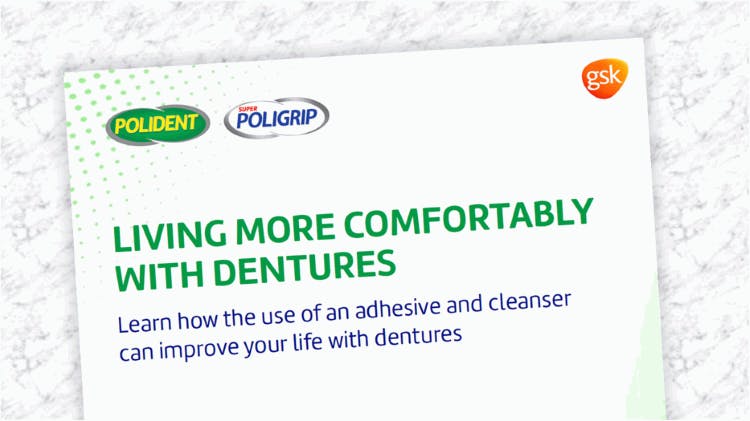 Your patients with dentures could use specialized care.
You can play a key role in how well your patients adapt to their dentures. Encourage your patients to explore our denture care portfolio and learn more about their options.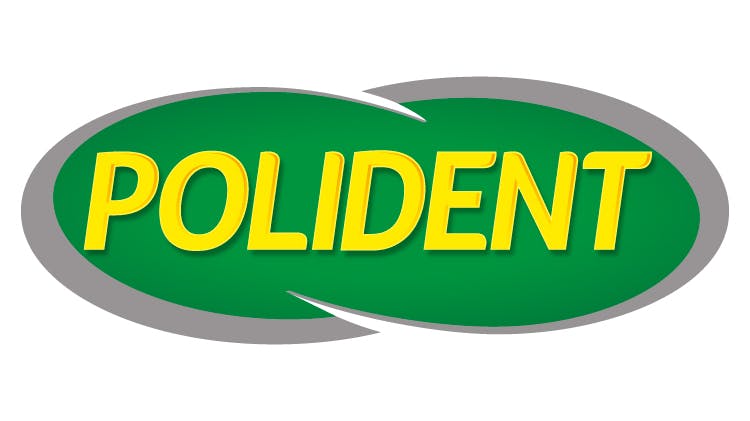 Polident: The #1 dentist-recommended brand of denture cleanser.*
Kills 99.9% of odor-causing bacteria in 3 minutes†
Helps reduce plaque build-up‡
Helps clean tough stains‡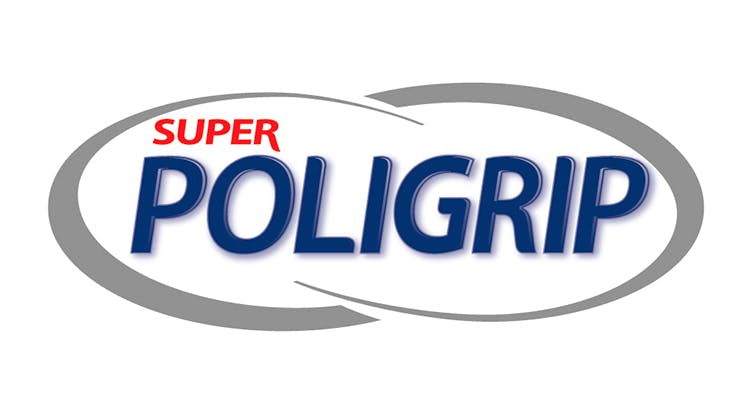 Poligrip: Helps patients eat, speak and smile with confidence.
Helps hold dentures tight for up to 12 full hours
Helps prevent gum irritation by keeping out food particles
Clinically proven to increase chewing power in denture wearers
Help your patients navigate at-home denture care options
Expert Opinions: Samantha B. Rawdin, DMD Talks Denture Care
Brush up on some of the key challenges faced by denture wearers, and why it's important to educate your patients on their at-home denture care options.
Discover our dental appliance care products