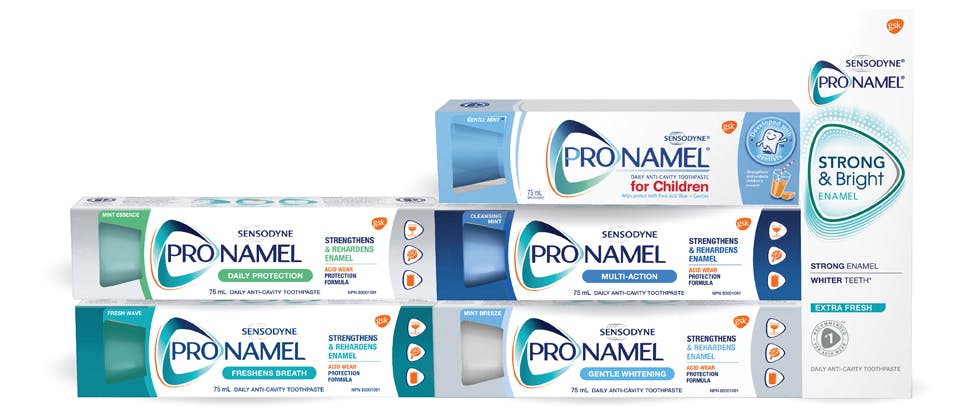 For daily strengthening and protection of enamel*1–5
Pronamel helps minerals penetrate deep into the enamel surface, actively strengthening and rehardening weakened enamel, making it stronger, healthier and better protected against the effects of everyday acids.1–5
Suitable for people with sensitive teeth7
*With twice-daily brushing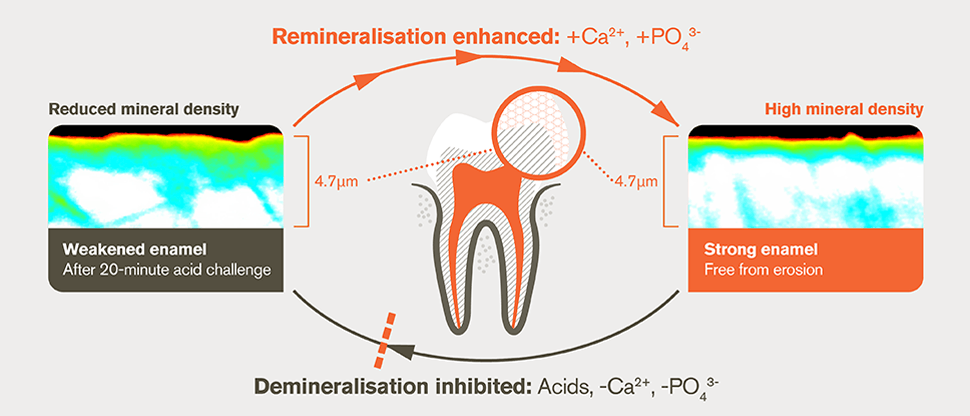 Dual protection for stronger, more resilient enamel*2,8
Pronamel is specially formulated to actively improve mineral uptake and leave enamel more resilient to subsequent acid challenges.2,8
Scanning electron microscope images of enamel cross-sections show variations in mineral density.9
*Strengthens enamel and protects from acid attack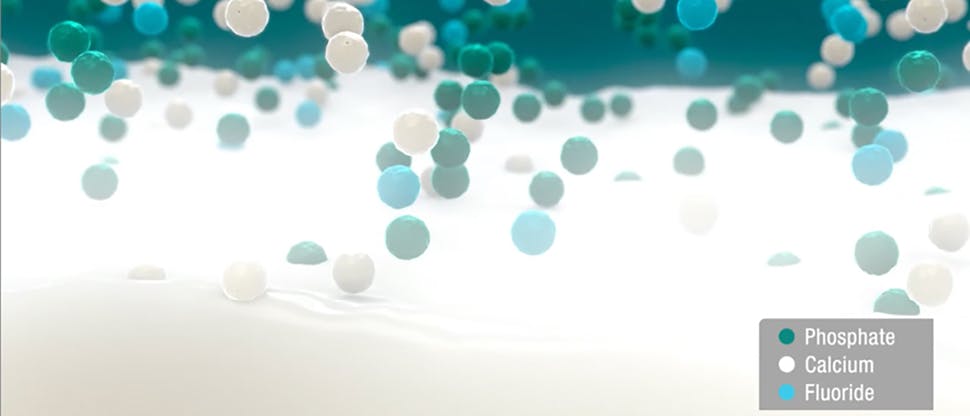 Pronamel is specially formulated to deliver minerals into the enamel to help strengthen and protect it10,11
Pronamel contains 1150ppm fluoride in a special formulation designed to maximise intra-oral fluoride. By omitting components that inhibit fluoride uptake, which are present in many other fluoride toothpastes, this Pronamel formulation enhances remineralisation and inhibits demineralisation, strengthening and protecting enamel.12-16
Pronamel special formulation:
No phosphates13, 17-18
No polyvalent metal ions18
Ionic form of fluoride18
No SLS19
Neutral pH20
Low abrasivity†21,23
SLS, sodium lauryl sulphate*Compared with tested, standard formulated fluoride toothpastes†Only Pronamel Daily Protection, Pronamel Extra Freshness and Pronamel For ChildrenRead more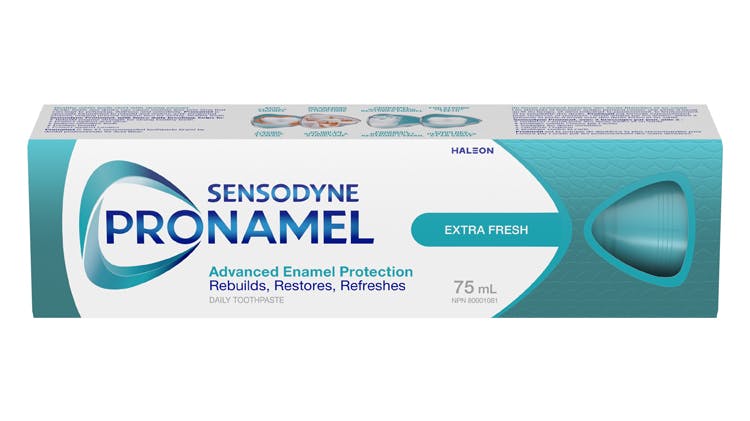 Pronamel Toothpaste (sodium fluoride 1150ppm)
Modern eating habits can increase the exposure of tooth enamel to dietary acids, which can lead to enamel erosion. Pronamel's optimized fluoride formulation is specifically designed to help minerals penetrate deep into the enamel surface, actively strengthening the weakened enamel surfaces and better protecting it against the effects of everyday acids12.
Pronamel provides a variety of toothpastes to suit the needs of your patients:
Pronamel (with Mint Essence and Fresh Wave Flavours)
Pronamel Strong & Bright
Pronamel for Children*
Pronamel Gentle Whitening
Pronamel Multi-Action
*Does not contain an anti-sensitivity ingredient.
Pronamel – helping protect your patients against enamel wear due to dietary acids