Pronamel Intensive Enamel Repair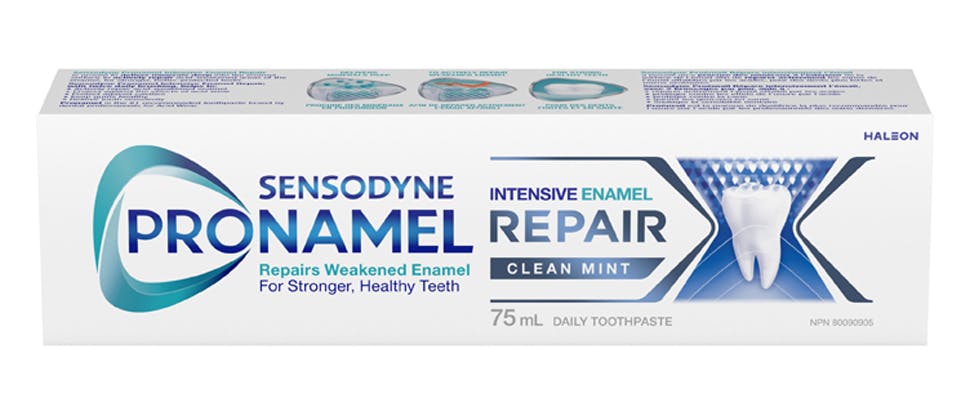 A specially formulated enamel care toothpaste for deep repair of patients' acid-weakened enamel
Pronamel Intensive Enamel Repair remineralises enamel making it more resistant to future acid attack.
Actively repairs acid-weakened enamel1,2
Helps deliver more vital minerals deep into the enamel surface*1,2
Also helps to relieve tooth sensitivity
*vs. another enamel care fluoride toothpaste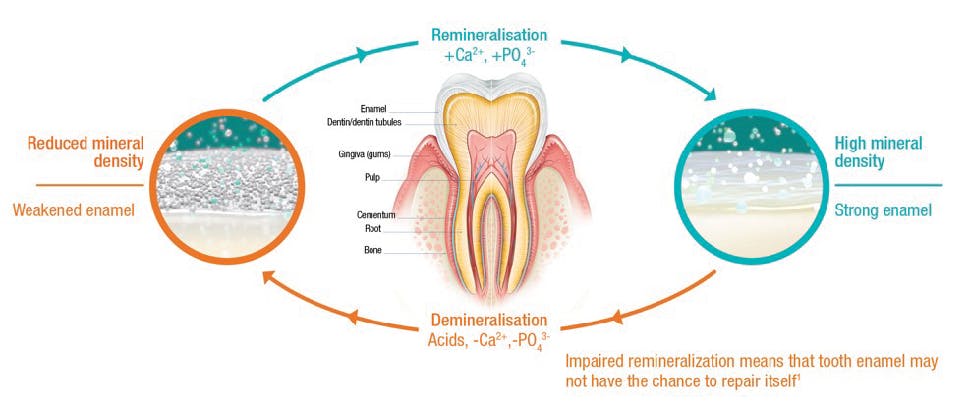 Formulation actively repairs acid-weakened enamel1,2
A specialty toothpaste formulation that works to promote remineralization and inhibit demineralization:
Added co-polymer*
Added lactate*
Controlled pH*
*Formulation improves fluoride uptake, which repairs acid-weakened enamel leading to better acid resistance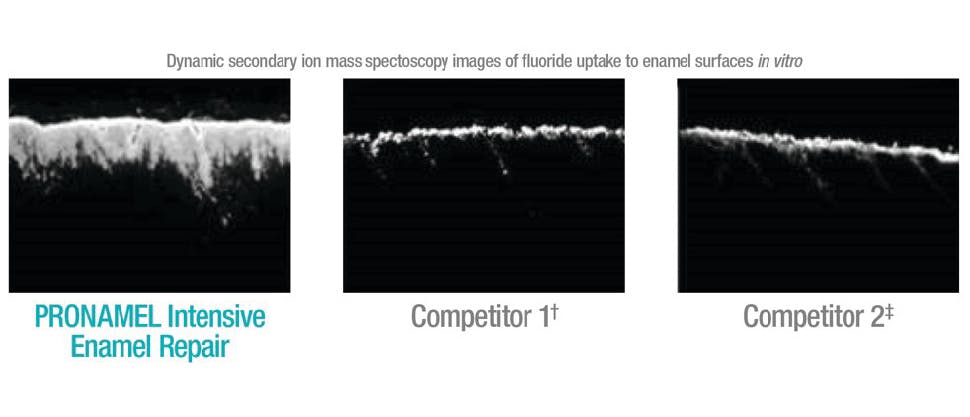 Pronamel Intensive Enamel Repair promotes remineralization of enamel3,4
The specialized formulation delivers minerals deep into the enamel surface to repair acid-weakened areas3,4
† Crest ProHealth Clean Mint (1100 ppm fluoride as stannous fluoride). Sourced in March 2018.‡ Colgate Enamel Health Sensitivity Relief (1100 ppm fluoride as sodium fluoride). Sourced in March 2018.
Sensodyne Pronamel Enamel Intensive Repair (sodium flouride 1150 ppm)
Help protect patients' enamel. Recommend Pronamel Intensive Enamel Repair toothpaste to actively repair acid-weakened enamel and provide protection against future acid wear.
Potassium Nitrate 5% w/w, Sodium Fluoride 0.254% w/w (0.115% w/w Fluoride ion).

Always follow the label. Adults and children 12 years of age and over: Brush teeth thoroughly (for at least 1 minute), twice daily, preferably after each meal or as directed by

a health care practitioner. Spit out and do not swallow. Use no more than 3 times/day. Keep out of reach of children. If swallowed, call a poison control centre or get medical help right away.

If irritation occurs, discontinue use. Refer to carton for additional information. Do not store above 25°C.

Sensitive teeth may indicate an underyling problem that needs prompt care, if symptoms persist or worsen,stop use and see your dentist. Do not use if allergic to any of the ingredients. Rare symptoms of an allergic reaction may include swelling of the mouth or face. If this occurs, stop use and talk to your dentist or doctor.
Sensodyne Pronamel Intensive Enamel Repair product details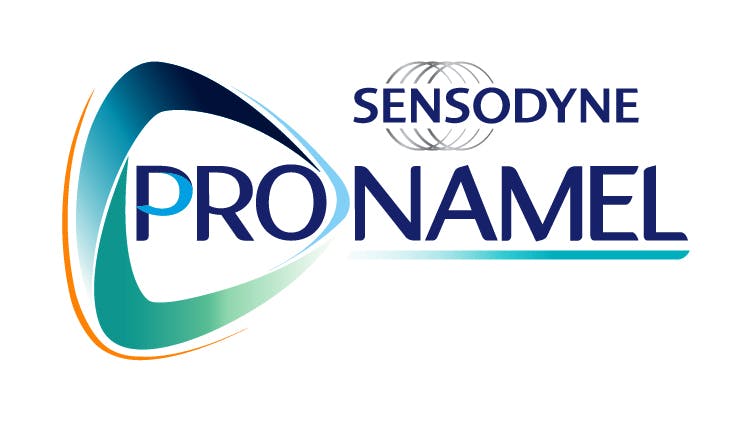 The Sensodyne Pronamel range
Find out how the Sensodyne Pronamel range can help your patients