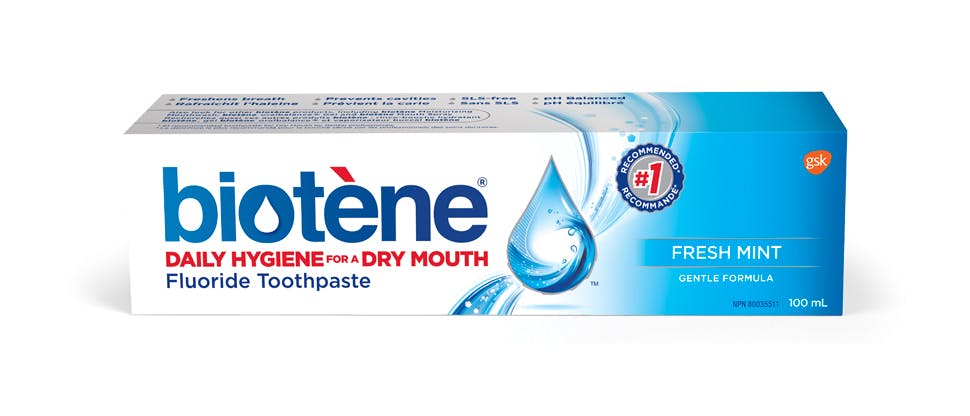 Biotène toothpastes are formulated to protect teeth and not irritate Dry Mouth.
With fluoride to help strengthen teeth and to help protect against caries
pH mimics normal resting pH of mouth2
Gentle, low-foaming formula
Ideal for a Dry Mouth
Does not contain sodium lauryl sulfate (SLS)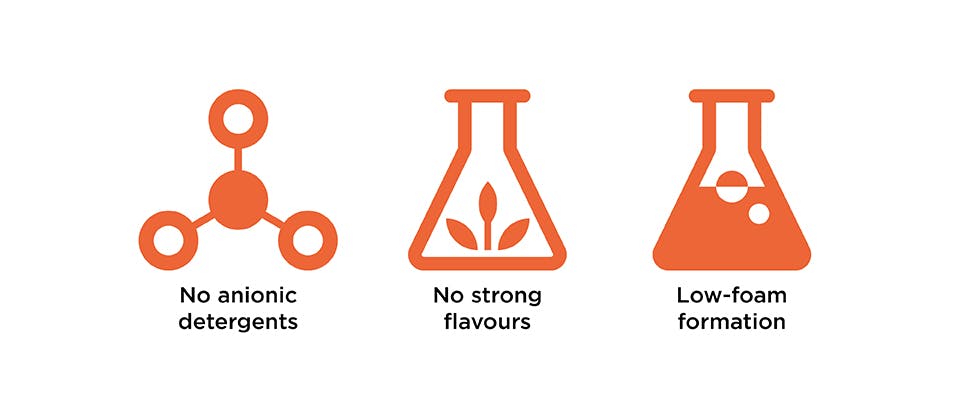 Biotène Toothpaste is gentle on the oral mucosa of dry mouth sufferers2–4
Biotène Toothpaste is formulated without anionic detergents and strong flavours.2 These agents have the potential to cause irritation of the oral mucosa, especially in the already sensitive oral mucosa of dry mouth sufferers.3,4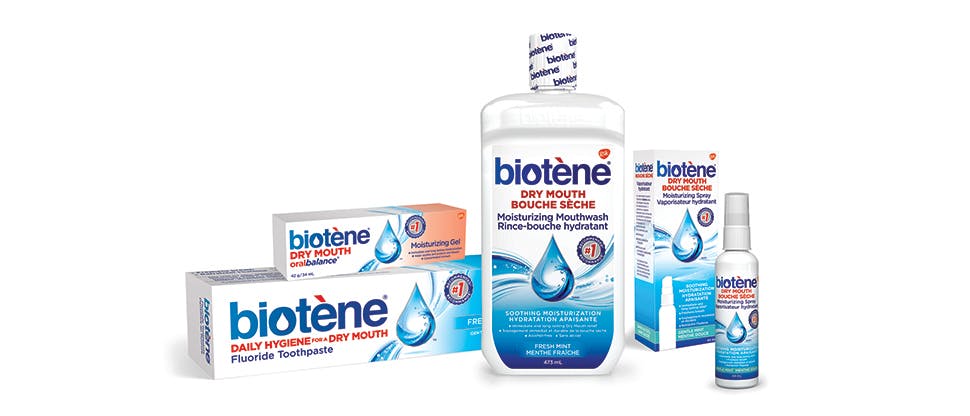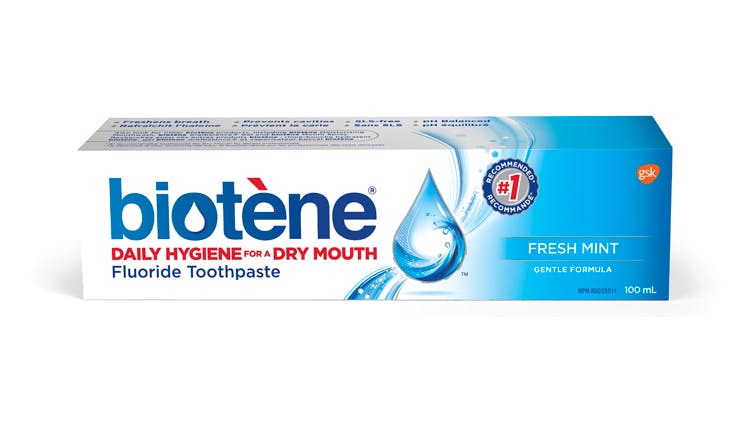 Biotène Toothpaste
For patients who need a toothpaste formulated to not irritate dry mouth.2–4
Biotène Toothpaste Product Details
Medicinal Ingredient: 0.254% w/w sodium fluoride (1150 ppm fluoride)
Non-Medicinal Ingredients:
cocamidopropyl betaine, flavour, glycerin, hydrated silica, PEG-8, sodium
hydroxide, sodium saccharin, sorbitol, sucralose, titanium dioxide, water,
xanthan gum.

Always follow the label. Adults and children 12 years of age and older: brush teeth thoroughly with Biotène Fresh Mint Fluoride Toothpaste, 2 – 4 times daily or as directed by your health care practitioner. Avoid swallowing.

WARNINGS: Keep out of reach of children. Not for use in children 12 years and under unless directed by a health care practitioner. If a large quantity of toothpaste is accidentally swallowed, get medical advice right away. If symptoms of a dry mouth persist, consult a health care practitioner.

CONTRAINDICATIONS: Hypersensitivity to any of the ingredients.