Fever in Children: Causes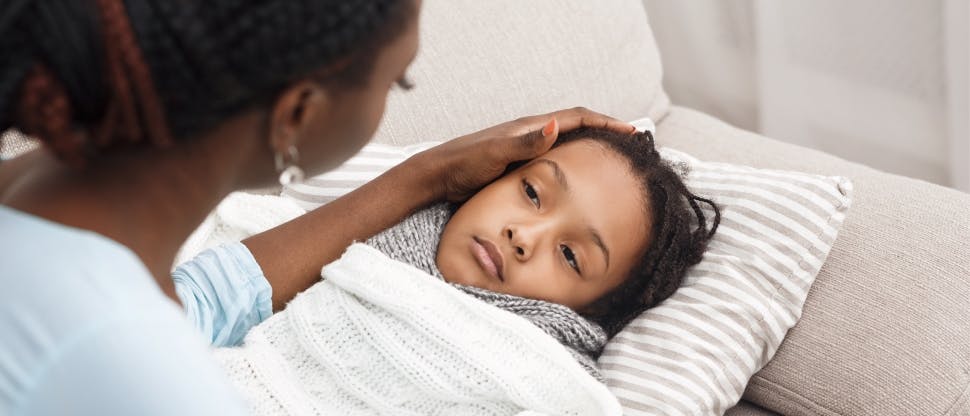 How does fever occur?
Fever occurs when the hypothalamus resets the normal temperature point to a higher level. Although the body is still working to balance the heat produced with the heat which it releases, since the set-point is now higher, the body temperature rises.The increase in body temperature occurs for various reasons, such as release of certain chemicals called cytokines in response to invading microorganisms, cancer cells, or any other foreign matter. It is also in response to the body producing white blood cells and antibodies to protect it from the invading foreign matter.
What can cause fever in children?
Some of the more common causes of fever in children are:

Ear infections
Common colds
Urinary tract infections
Throat or sinus infection
Intestinal (bowel) infections
Respiratory syncytial virus (RSV)
Croup
Influenza (flu)
Pneumonia
After immunizations

Teething, contrary to popular belief, does not cause fever. There may be a slight increase in body temperature during teething due to the irritation of the gums, but it is not high enough to qualify as a fever. This is important to remember because if the teething child has a fever, there may be an underlying infection that should be treated.
Children's Advil brings fever down faster and keeps it down longer than Children's Tylenol®