Joint pain: Signs and symptoms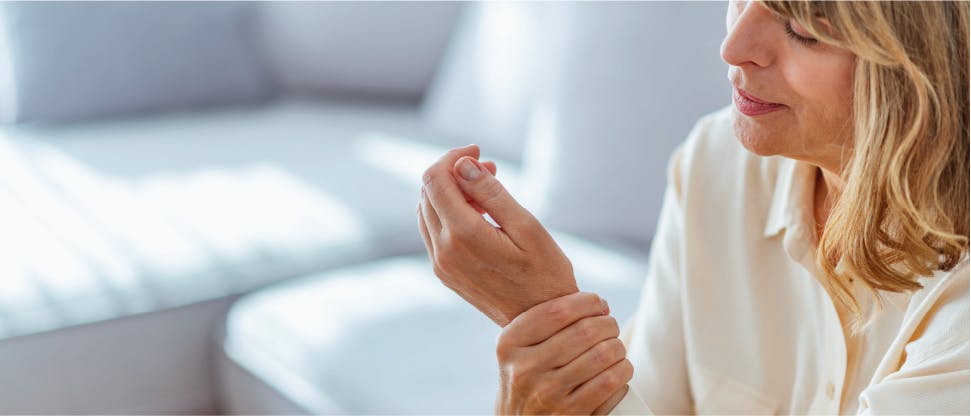 Recognising mechanical joint pain including osteoarthritis
Mechanical joint pain, including osteoarthritis, can lead to significant physical1 and psychosocial2 impact for patients.
Here we review the signs and symptoms of mechanical joint pain to help you identify this disorder.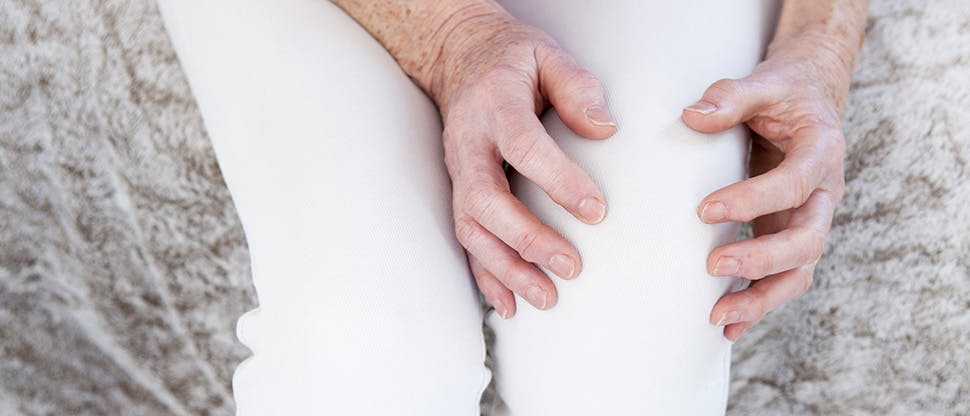 Signs and symptoms of mechanical joint pain
Mechanical joint pain, or activity related pain, most commonly affects the knees, hips and hands and includes osteoarthritis.3-6
Osteoarthritis is characterised by:3,6-8
Activity-related joint pain/stiffness
Morning joint stiffness or stiffness after activity that normally resolves in <30 minutes
Possible inflammation
Possible crepitus – a crackling, grating or crunching sound that occurs with joint movement
Impaired function
Knee pain most commonly develops slowly but can also have a sudden onset, and may be aggravated by climbing stairs or rising from a chair.8
According to NICE guidance,3 osteoarthritis can be diagnosed clinically without investigations if a person:

Is 45 or over

and

Has activity related joint pain

and

Has either no morning joint-related stiffness or morning stiffness that lasts no longer than 30 minutes

To help inform the identification of osteoarthritis consider asking the following questions:9

When during the day do you experience joint pain and how long does it last?
How quickly has your joint pain or stiffness developed?
Do you have hot swollen joints?
Have you experienced any fever or unexplained weight loss?
Have you had a recent injury?
Do you have any other medical conditions?

Patients should be referred to a GP if they report:10

Stiffness lasting longer than 30 minutes
Rapid worsening of symptoms
If joints are hot or swollen
If there is fever and/or unexplained weight loss in addition to joint pain
If pain occurred immediately after trauma
If patients are suffering from joint pain and have previously been diagnosed with cancer

Whilst not necessary for initial diagnosis of osteoarthritis, plain radiography may be considered (in combination with clinical diagnostic criteria) for the diagnosis of atypical cases and/or morphological assessment.10-12

Classical radiographical features of osteoarthritis include focal, non-uniform joint space narrowing; osteophytes; subchondral bone sclerosis and subchondral 'cysts'.10-12

Plain radiography alone is not considered sufficient to make a diagnosis of osteoarthritis11 due to a poor correlation between disease symptoms and radiographic changes3 – particularly in early disease.12
Understanding joint pain and osteoarthritis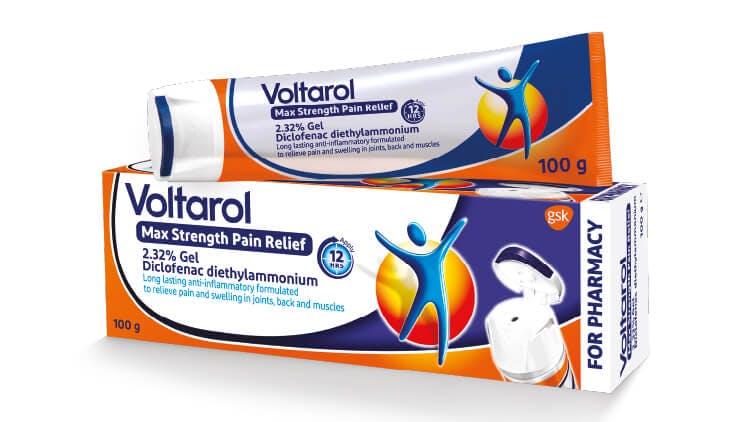 Voltarol Max Strength Pain Relief 2.32% Gel Diclofenac Diethylammonium
All day joint pain relief when applied morning and night.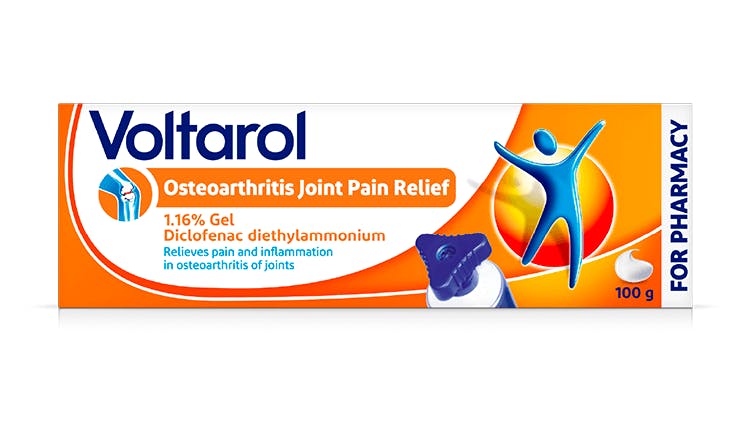 Voltarol Osteoarthritis Joint Pain Relief 1.16% Gel Diclofenac Diethylammonium
Proven to be as effective as ibuprofen tablets for localised joint pain.13