Pronamel Science
The Optimized Formulation Of Pronamel1–9
Specially designed to release more fluoride to acid-weakened enamel2,4
Pronamel contains 1150ppm fluoride in an optimized formulation designed to maximize fluoride delivery.2 By omitting components that inhibit fluoride uptake, which are present in many fluoride toothpastes, Pronamel's dual-protection formulation enhances remineralization and inhibits demineralization, strengthening and protecting enamel.1-5
Pronamel's optimized formulation:
Delivers up to 10x higher fluoride uptake vs a non-optimized fluoride toothpaste*
No phosphates4,6
No polyvalent metal ions
High fluoride availability7
No SLS**8
Neutral pH9
Enhances remineralization and inhibits demineralization1-5
*Based on an in vitro study in which fluoride uptake was measured at 10um depth (vs. Colgate Enamel Health, sourced and tested in 2014)** Sodium Lauryl Sulfate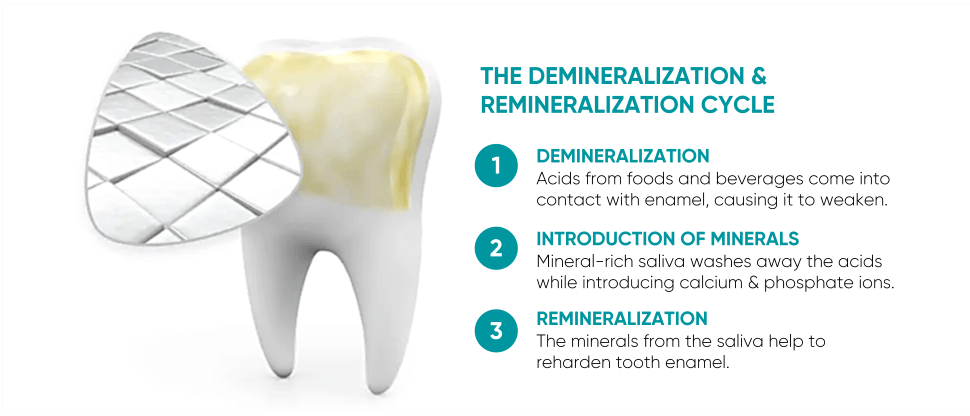 How enamel is affected by enamel erosion
Enamel undergoes natural dynamic cycles of remineralization and demineralization,10-12 normally favoring remineralization due to mineral-rich saliva, which helps neutralize acidity and reharden enamel.
However, exposure to gastric or dietary acids can demineralize and weaken enamel, causing it to lose some of its mineral content. Because the tooth's recovery process is slow, if the acid attack happens frequently, the enamel will not have a chance to repair itself.
Not all fluoride toothpastes are the same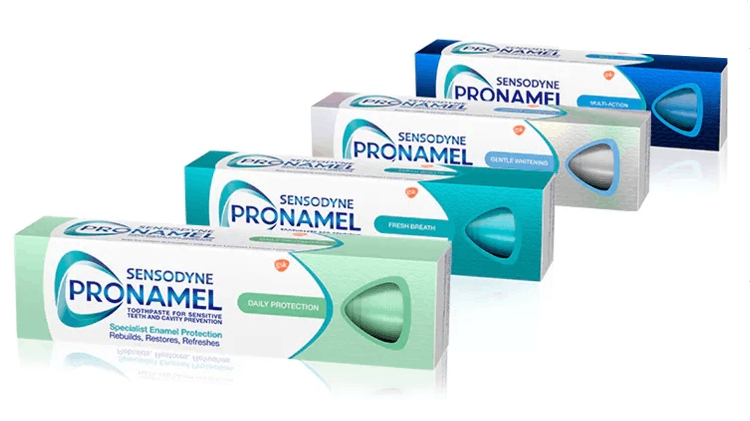 Pronamel products are clinically proven to help rebuild enamel strength.2,3,7