Pronamel Intensive Enamel Repair Toothpaste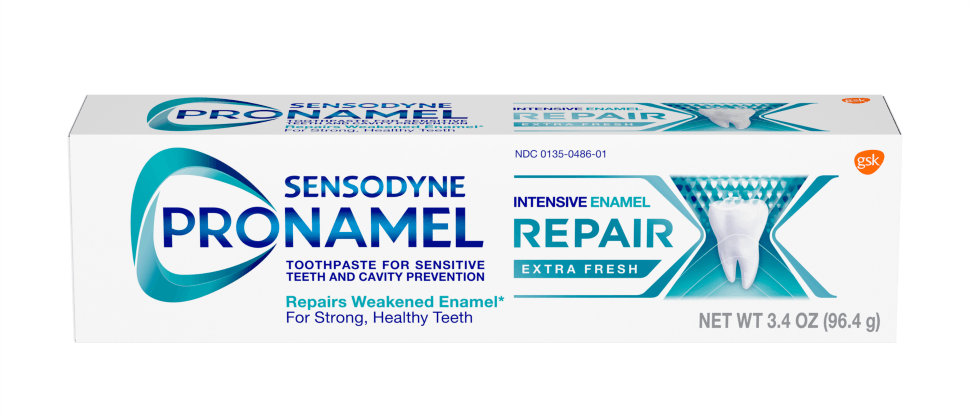 Our most advanced formulation for patients with acid-weakened enamel
Acid-weakened enamel can lead to enamel erosion.* Help protect your patients against enamel erosion by recommending a toothpaste designed to help:
Actively repair acid-weakened enamel1,2
Lock in vital minerals1,2
Relieve tooth sensitivity3
*due to dietary acids
The science behind Pronamel Intensive Enamel Repair
New Pronamel Intensive Enamel Repair toothpaste is the most advanced enamel-care formulation in the Pronamel brand that both improves the natural remineralization process and inhibits demineralization.
Active ingredients are sodium fluoride (1150 ppm) and 5% w/w potassium nitrate
Added inactive polymer enhances protection against acid attacks6
Added inactive lactate and controlled pH enhances fluoride uptake to weakened enamel surfaces7,8
Recommend Pronamel Intensive Enamel Repair to help strengthen and protect your patients' enamel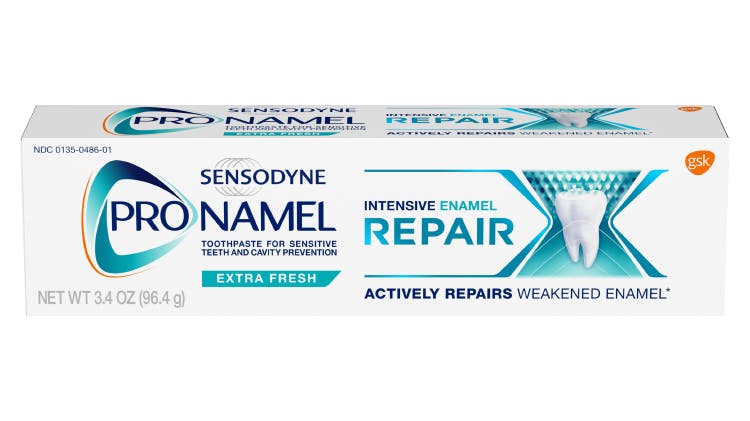 Pronamel Intensive Enamel Repair (1150ppm sodium fluoride, 5% KNO3)
For patients looking to protect their enamel against future acid wear. Uniquely formulated low abrasion toothpaste, proven to drive minerals deep into the enamel surface to repair weak areas.1,2,4-8
Available in Extra Fresh, Clean Mint and Whitening variants.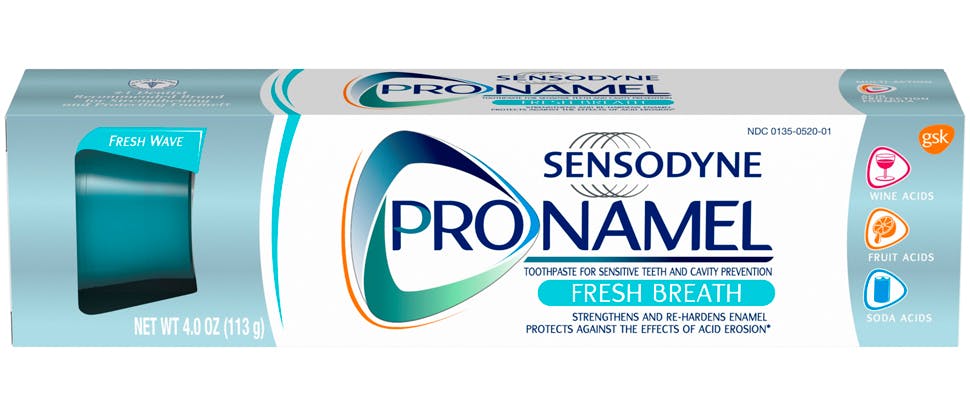 Modern eating habits can increase the exposure of tooth enamel to dietary acids, which can lead to enamel erosion. Pronamel's optimized fluoride formulation is specifically designed to help minerals penetrate deep into the enamel surface, actively strengthening the weakened enamel surfaces and better protecting it against the effects of everyday acids.
Pronamel provides a variety of solutions to fit the needs of your patients.
Pronamel Gentle Whitening
Pronamel Daily Protection
Pronamel Fresh Breath
Pronamel Multi-Action
Pronamel Strong & Bright
Pronamel Intensive Enamel Repair.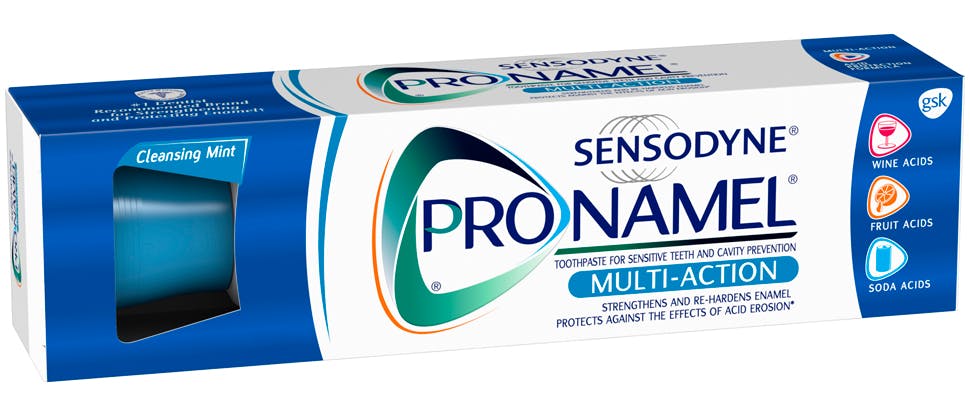 Pronamel Multi-Action
In addition to protecting against the effects of enamel erosion and strengthening tooth enamel, Pronamel Multi-Action provides other benefits many patients want as well, including:
cavity protection
whitening
fresh mint taste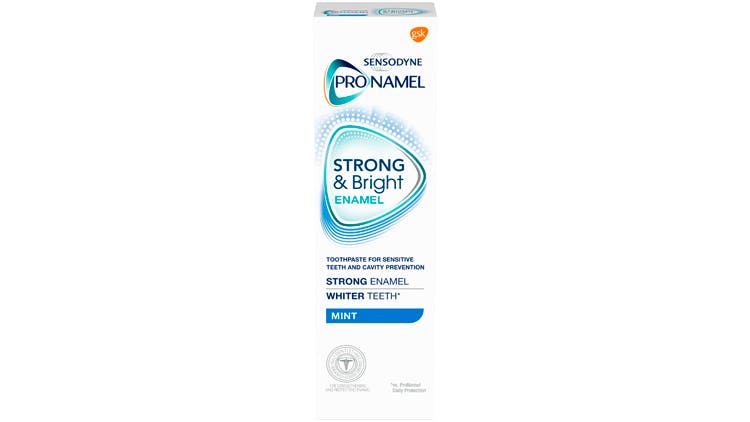 Pronamel Strong & Bright
Everyday foods contain acids that can weaken tooth enamel, revealing the underlying exposed yellow dentin. Pronamel Strong & Bright has a dual-action formulation. It contains fluoride, which promotes remineralization and protects against demineralization, and it helps to remove stains, restoring teeth to their natural whiteness.
Pronamel Strong & Bright comes in two varieties:
Pronamel Strong & Bright Mint
Pronamel Strong & Bright Extra Fresh
Pronamel – helping protect your patients against the effects of enamel erosion due to dietary acids