Non-Opioid Treatments For Pain Relief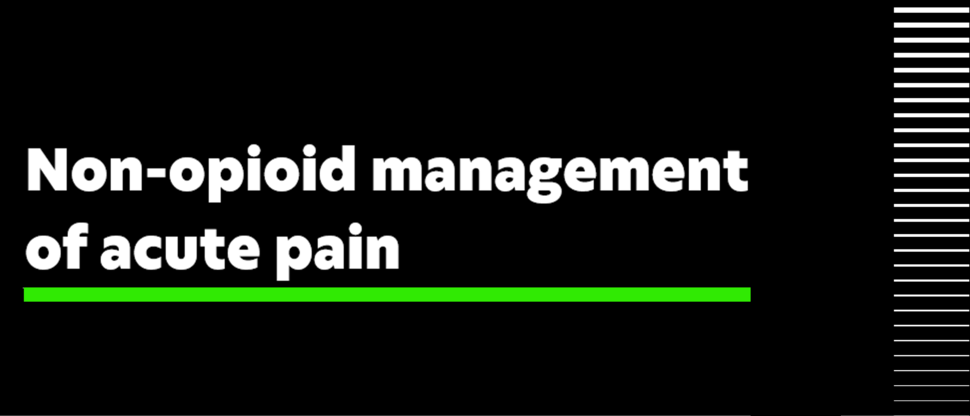 Non-opioid treatments for pain
Acute and chronic pain is a major public health issue in the US. Nearly 1 in 5 US adults experience chronic pain.1 And as a leading health complaint, acute pain results in more than 115 million emergency visits each year.2
Treating patients' pain can be challenging as there are benefits and risks to consider. In response to the opioid health crisis, opioids are no longer considered first-line treatment for most types of acute and chronic pain.3 New guidance recommends non-pharmacologic and non-opioid treatments as first-line therapies.4
Read on for facts and guidelines to help you and your patients develop an effective treatment plan based on their needs.
The troubling facts about opioids
Opioid misuse remains a public health crisis–for every 48 patients prescribed an opioid in the emergency department, 1 will become a long-term user5
Chronic use of opioids can lead to opioid use disorder in as many as 40% of users3
Physicians and other healthcare professionals are prescribing opioids less. Opioid prescriptions have decreased by 44.4% between 2011-2020, including a 6.9% decrease from 2019-20206
Every day, 128 Americans die from an opioid overdose7
The need exists to manage acute and chronic pain with less reliance on highly addictive opioids.
Non-opioid treatments
For many types of pain, opioids are no longer considered first-line treatment.4 In fact, many acute pain conditions can be managed most effectively with nonopioid medications (such as nonsteroidal anti-inflammatory drugs [NSAIDs] and acetaminophen).4 Recommending over the counter (OTC) analgesics when acute pain presents can prevent exposure to the risks of opioids and reduce the possibility of reliance on opioids in the future. There are opportunities to reduce exposure to opioids with equally effective monotherapy and combination therapy OTC medications.8
OTC NSAIDs, combination analgesics, and acetaminophen have well-established safety profiles without the same dependence potential as opioids. Therefore, they should be considered for all types of acute pain where non-pharmacologic treatments are not effective or would not be considered effective as monotherapy.
NSAIDs, acetaminophen, or a combination of ibuprofen and acetaminophen are an effective initial treatment approach for acute pain. Medication selection should be based on minimizing risks for the specific patient.9
When pain speaks, respond with relief
At Haleon, our mission is to make everyday health more achievable, more inclusive, and more sustainable. To that end, we offer a range of effective treatments for individualized pain care.

#1

doctor-recommended OTC oral NSAID
Provides powerful relief of acute pain with a fast onset, lasting effect, and proven safety profile10-15

1st FDA-approved acetaminophen and ibuprofen combination
Provides powerful relief of minor aches and pains with a fixed-dose, pain-fighting pair of ingredients

#1

doctor-recommended topical pain brand*16
Delivers powerful, targeted relief of mild-to-moderate osteoarthritis (OA) pain and relieves pain at the source, minimizing systemic exposure

Excedrin Migraine is the

#1

neurologist-recommended OTC treatment for migraine†17
Excedrin Migraine delivers migraine relief fast (in 30 minutes for some patients) and is long-lasting (up to 6 hours), safe, and well tolerated

*Based on surveyed doctors. Voltaren is approved for the use of Arthritis pain.†Among OTC medicines for migraines.
Managing pain conditions without opioids
With Haleon, deliver better everyday health with humanity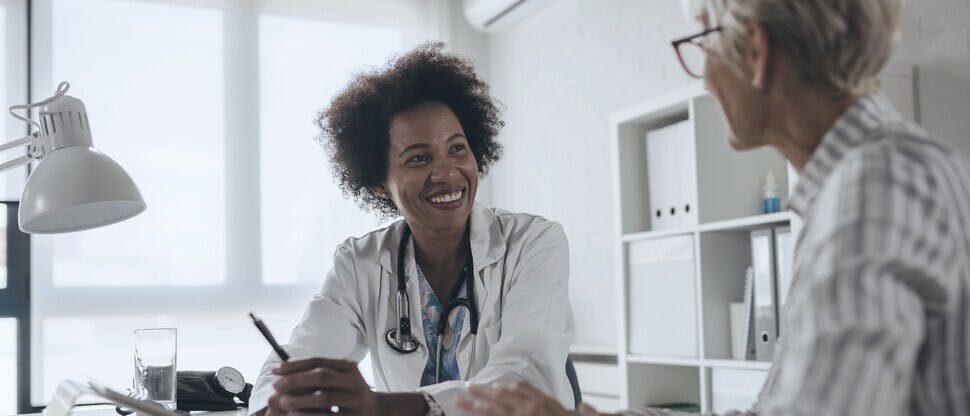 Customizing a treatment plan for patients
With the Haleon family of OTC pain products, you can customize an opioid-sparing pain management plan for your patients. The approach to pain management must ultimately involve a shared decision-making process between clinicians and individual patients.
Treatment also largely depends on patients' individual needs, coexisting conditions, and patient preference. Working together, you can customize a pain management plan without the risks of opioid medications.
Give your patients safe and effective pain relief