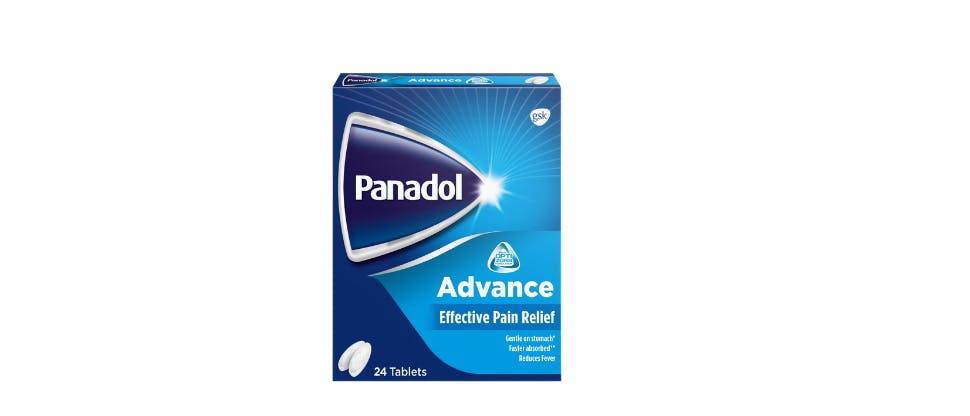 Advanced absorption1 for fast pain relief 2*
The revolutionary Optizorb technology allows Panadol Advance to begin dissolving in 5 minutes1 and start to relieve pain within 15 minutes with 2 tablets (1000 mg dose).3 May be suitable for special populations including those with cardiovascular disease,4 heart conditions,5-7 hypertension,6 the elderly8 and diabetics.9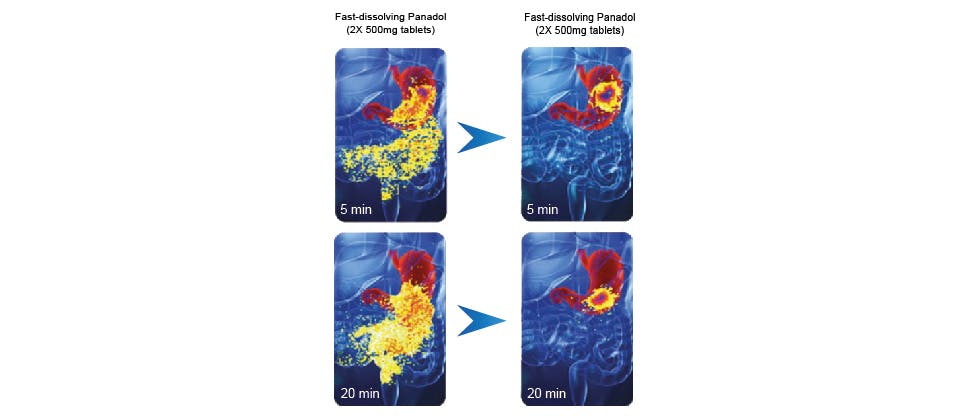 Panadol Advance gets to work in 5 minutes1
Gamma scintigraphic images (scinitigraphy is a form of radio-imaging or scanning that involves injecting a radioisotope that emits gamma rays, into a patient's vein, which is captured as images)10 of the stomach showed that Panadol Advance with Optizorb technology disintegrates 25% faster than standard paracetamol tablets (within 5 minutes).1
From 20 minutes, it is fully disintegrated and available for absorption from the intestine, while standard paracetamol tablets have yet to leave the stomach.1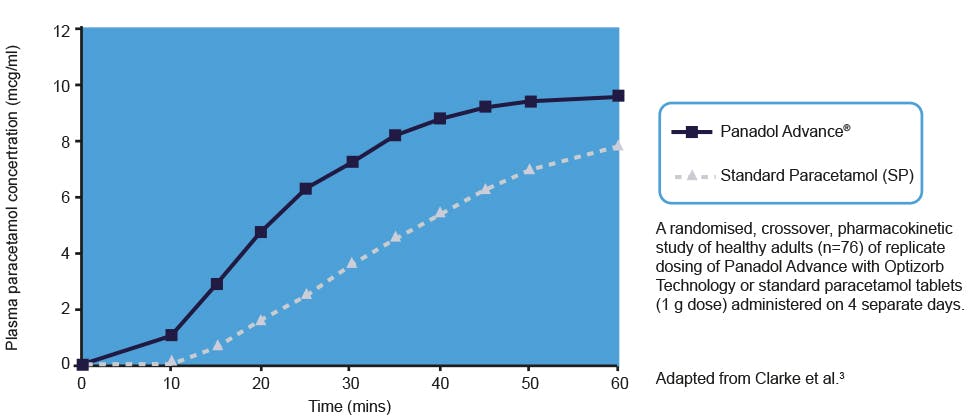 Panadol Advance absorbs twice as fast11†
This was a pharmacokinetic study of 76 healthy adults of replicate dosing of Panadol Advance or standard paracetamol tablets (1000 mg dose) administered on 4 separate days.11 The average concentration of paracetamol in plasma at 10, 20 and 30 minutes for Panadol Advance was 1.62; 3.26; 4.93 vs. 0.69; 1.8; 2.82 for standard paracetamol tablets. This means that the concentration of paracetamol at 10, 20 and 30 minutes in subjects taking Panadol Advance was 134%, 81% and 75% higher than those that ingested standard paracetamol tablets.11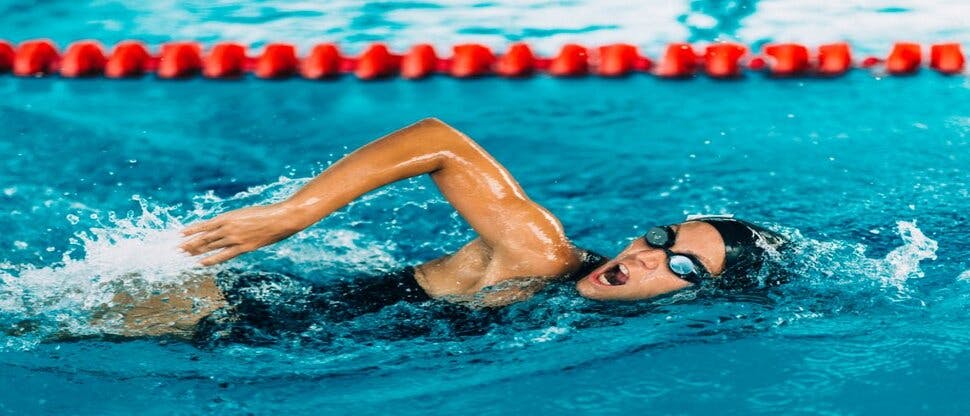 Andrea wants to find relieve from her pain as soon as possible
Andrea is a young college student with a busy schedule. She's also part of her college swim team and trains daily. Her lifestyle is that of any young college student, filled with school, sports and social activities.
Being in the swim team and at risk of injuries like muscle strains, she prefers pain relief that is fast and effective. With assignment deadlines, exams and swim meets, she can't afford to take a day off because of an injury.
With Panadol Advance, Andrea is able to get fast and effective relief from the occasional muscle strains she gets without the need to take strong medications.
Recommend Panadol Advance for faster relief compared to standard paracetamol.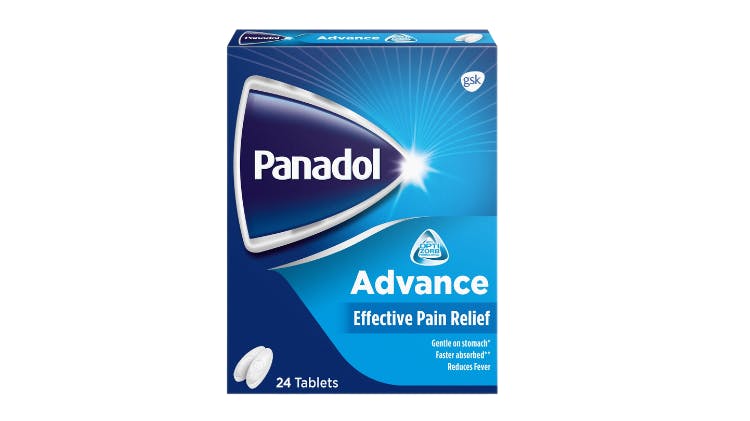 Each tablet contain paracetamol 500 mg.

Also include excipients:Pregelatinised starch, Calcium Carbonate, Alginic Acid, Crospovidone, Povidone (k-25), Magnesium Stearate, Colloidal Anhydrous Silica, Sodium methyl parahydroxybenzoate (E219), Sodium ethyl parahydroxybenzoate (E215), Sodium propyl Parahydroxybenzoate (E217), Carnuba Wax, Opadray White(YS-1-7003) containing Titanium Dioxide(E171), HPMC 2910/Hypromellose 3cp, HPMC 2910/Hypromellose 6cp, Macrogel, Polysorbate 80.

Special warnings and precautions for use:

For oral administration only.Take one to two tablets every 4-6 hours.Don't take more often than every 4 hours.Don't take more than 8 tablets in 24 hours.Not recommended for children under 6 years old.Do not take Panadol Advance in case of Known or previous hypersensitivity to Paracetamol or any other ingredients.do not take with any other product containing Paracetamol.Always read the label prior use.

see your doctor if symptoms do not improve.

Taking other medicines: The liver toxic effects of Paracetamol may be increased by the use of alcohol. The anticoagulant effect of warfarin and other coumarins may be enhanced by prolonged regular daily use of paracetamol with increased risk of bleeding; occasional doses have no significant effect.

Body system

Undesirable effect

Frequency

Blood and lymphatic system disorders

Thrombocytopenia

Very rare

Immune system disorders

Anaphylaxis

Cutaneous hypersensitivity reactions including among others, skin rashes, angioedema and Steven Johnson syndrome and toxic epidermal necrolysis

Very rare

Respiratory, thoracic and mediastinal disorders

Bronchospasm in patients sensitive to aspirin and other NSAIDs

Very rare

Hepatobiliary disorders

Hepatic dysfunction

Very rare
Paracetamol
Paracetamol or acetaminophen is one of the most used analgesic and antipyretic over-the-counter drugs globally.13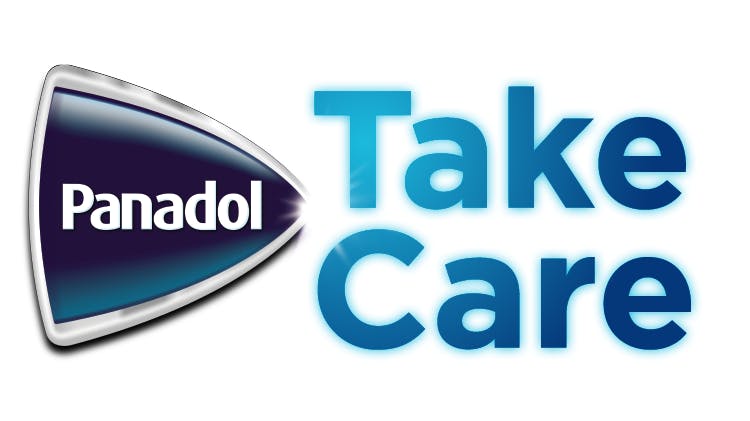 Panadol Advance is suitable & Effective treatment option
Why is paracetamol suitable for patients with cardiovascular disease?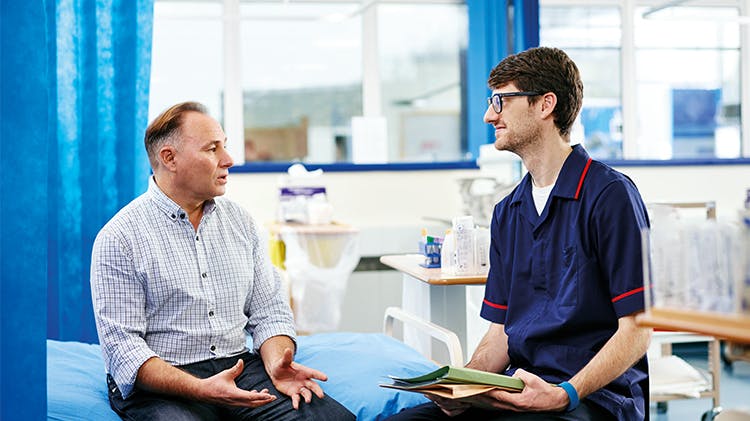 Expert tips for counseling patients
A simple to use tool to help you counsel your patients/customers on appropriate medication use, tailor made for pharmacists.