Otrivine Natural Daily Nasal Wash with Aloe Vera (medical device)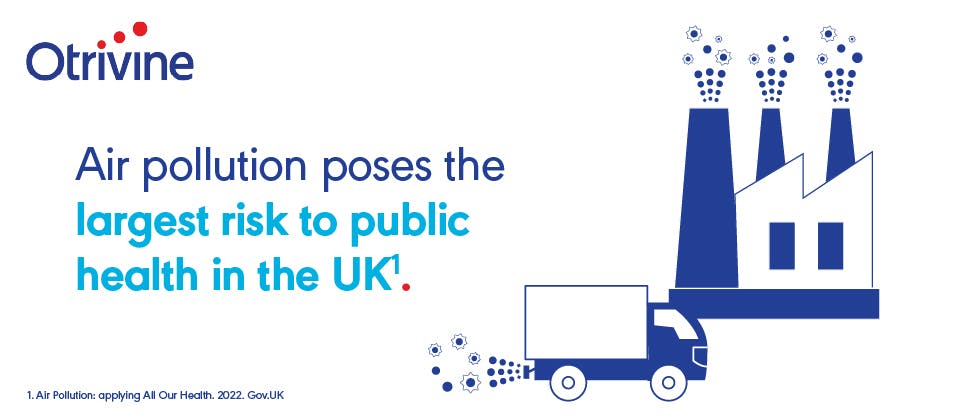 Air pollution poses the largest risk to public health in the UK1
It's time to take air pollution seriously.
Air in all areas of the UK contains some proportion of man-made air pollutants and has both short and long-term health effects.2
The upper respiratory tract is our first line of defence against air pollution. Whilst air quality affects everyone, some patient groups may be more at risk including:
Babies and children
Older adults
Individuals with pre-existing cardiovascular or respiratory diseases
Upper respiratory tract symptoms reported after exposure to air pollution include:3-6
Non-allergic rhinitis and nasal mucosal erythema
Sinusitis
Nasal itching
Runny nose
Nasal congestion
Sneezing
Dry mouth and throat
Productive cough and dry cough
Wheezing
Dyspnoea
Clean Air Day is the UK's largest air pollution campaign. It aims to raise awareness of air pollution and its impacts and showcases that a cleaner air future is both desirable and possible. You can learn more about clean air day here.
Daily nasal hygiene can support the normal function of the nose
Otrivine Natural Daily Wash washes away trapped airborne pollutants in just 3 seconds* to support the normal functioning of the nose.7
Washes away pollutants in the nose*

Helps restore the natural nasal defence mechanisms†

100% natural

non-diluted isotonic sea water without preservatives
Helps reduce the need for other medication options
Otrivine Natural Daily Wash is suitable for use from 2 years of age.
*up to 49% of urban dust washed away in an artificial nose/laboratory model.
†in a 5 day laboratory model, improved mucocilliary clearance and inflammation reaction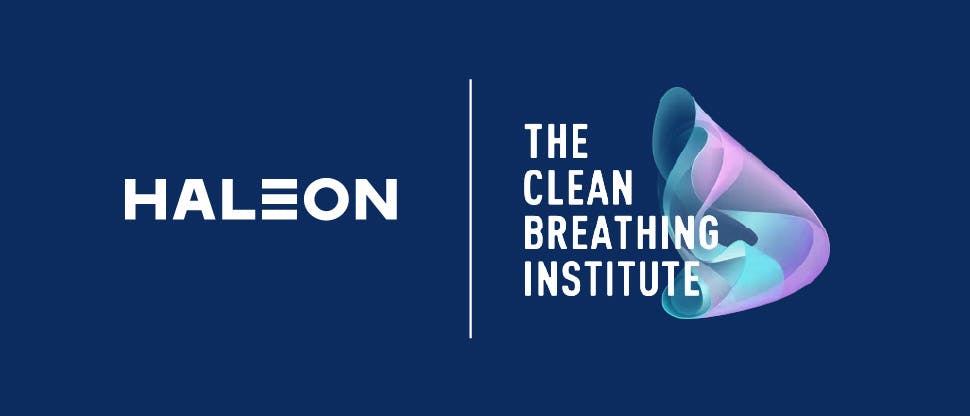 You can lead the conversation with your patients to help maintain respiratory health
We have worked with The Clean Breathing Institute, a scientific collaborative initiative funded by Haleon to raise awareness and support pharmacy teams in reducing the impact of air pollution on people's respiratory health and quality of life.
You can access a range of resources including practical tips on helping patients mitigate the effects of air pollution on respiratory health and video content from subject matter experts on the Clean Breathing Institute website.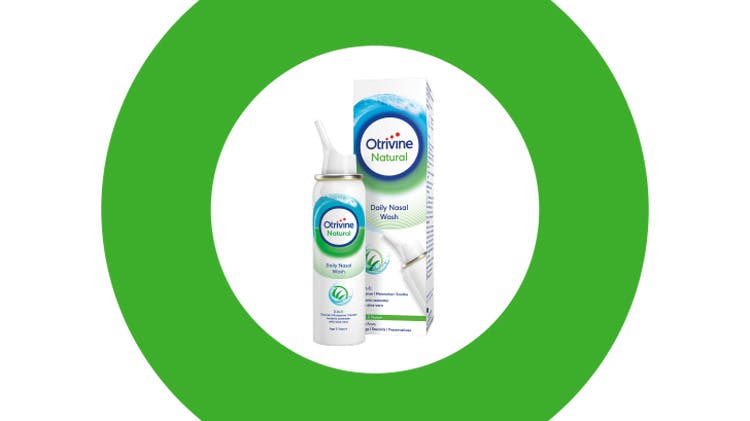 Otrivine Natural Daily Nasal Wash (isotonic seawater and aloe vera)
For patients who are looking for natural relief from a blocked, dry, and irritated nose.8-11
Aloe Vera powder, seawater, and purified water.

Preservative-free.

Nitrogen is added as an inert propellant gas in the pressurized device. The propellant gas is not in contact with the solution.

The usual frequency of use is 1 to 2 times a day per nostril. If necessary, the product can be used as often as needed.

Blow the nose if necessary.
Before and after using the spray, wash your hands carefully.
Remove the protective cap of the spray.
If the spray has not been used for a long time, prime the spray once, into the air, before use. In case the spray nozzle is blocked, clean it under hot running water and dry it properly with a clean tissue.
Position the user appropriately:

For children who cannot use the product on their own:

Position the child on his/her back with the head tilted to one side so that the liquid can drain off more easily.

For children and adults who can use the product on their own:

Lean the head forward, over a basin, tilted to one side, so that it is as horizontal as possible.
Insert the nozzle into the upper nostril and spray briefly (2 to 3 seconds).
Then tilt the head to the other side and repeat in the other nostril.
Allow the product to act for a few seconds. Do not blow the nose during this time, but wipe it if necessary.
Then, blow the nose if needed.
After each use, clean the nozzle under hot running water, dry it properly with a clean tissue and put the protective cap back on.
Clean the actuator with hot water. Do not use chemical materials, dishwashing liquid or disinfectant. Do not use a microwave.1

ALWAYS READ THE LABEL BEFORE USE
Otrivine – your Nasal HealthPartner