Otrivine Natural Daily Nasal Wash with Aloe Vera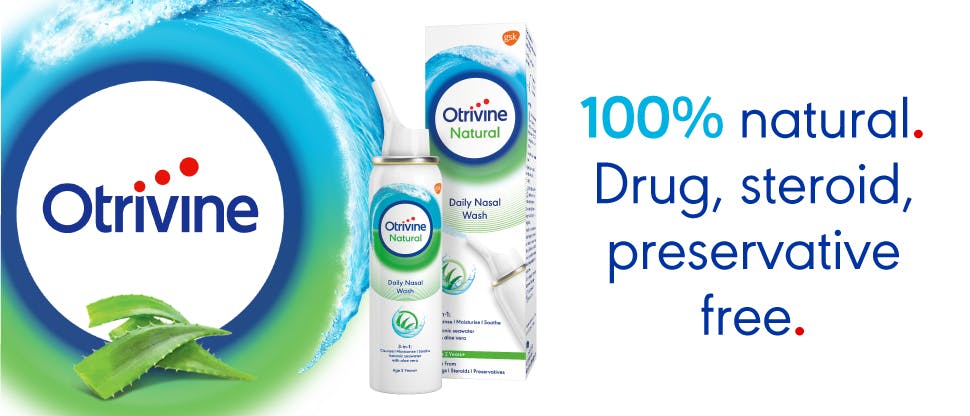 Naturally helps unblock and clears the nasal passageways
Otrivine Natural Daily Nasal Wash with Aloe Vera contains preservative-free isotonic seawater - an effective method of gently cleansing the nasal cavities.
Nasal irrigation with Otrivine Natural Daily Nasal Wash can remove excess mucus and allergens that cause irritation and obstruction of the nose. The formulation is gentle enough to be used for daily nasal cleansing.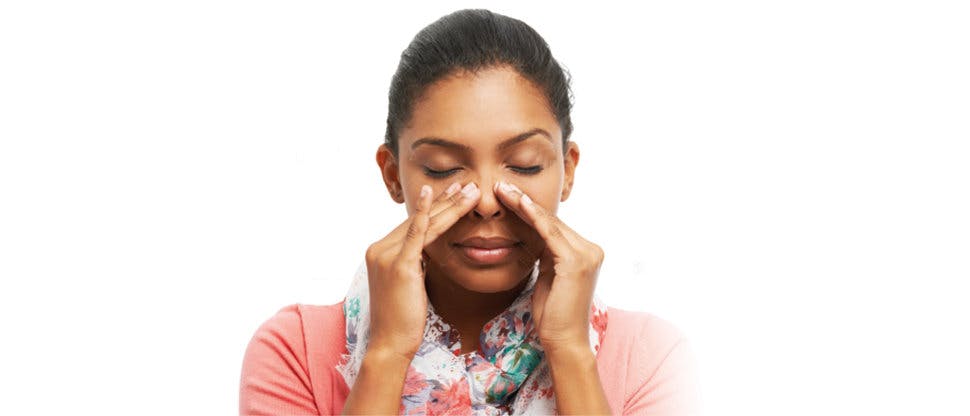 Moisturises a dry and irritated nose
Otrivine Natural Daily Nasal Wash is formulated with the natural powder of the aloe vera plant, known to have soothing and moisturising properties.1-4 The presence of aloe vera extract promotes the retention of moisture within tissues,5 soothing and rehydrating dry and irritated mucosa due to minor nasal irritations or low humidity environments.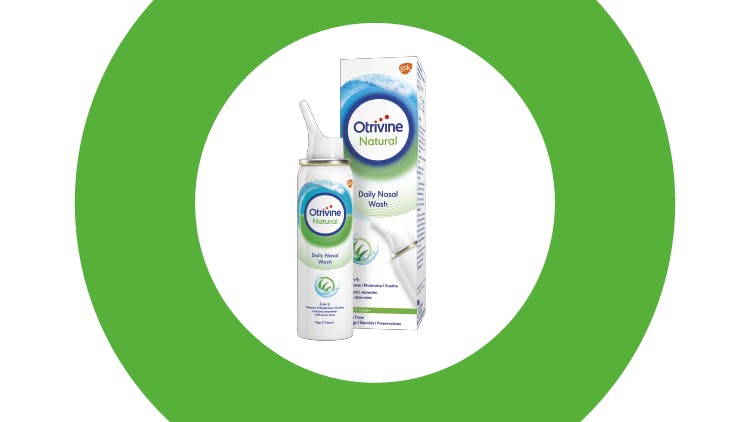 Otrivine Natural Daily Nasal Wash (isotonic seawater and aloe vera)
For patients who are looking for effective, natural relief from a blocked, dry, and irritated nose.1-4
Aloe Vera powder, seawater, and purified water.

Preservative-free.

Nitrogen is added as an inert propellant gas in the pressurized device. The propellant gas is not in contact with the solution.

The usual frequency of use is 1 to 2 times a day per nostril. If necessary, the product can be used as often as needed.

Blow the nose if necessary.
Before and after using the spray, wash your hands carefully.
Remove the protective cap of the spray.
If the spray has not been used for a long time, prime the spray once, into the air, before use. In case the spray nozzle is blocked, clean it under hot running water and dry it properly with a clean tissue.
Position the user appropriately:


For children who cannot use the product on their own:


Position the child on his/her back with the head tilted to one side so that the liquid can drain off more easily.


For children and adults who can use the product on their own:


Lean the head forward, over a basin, tilted to one side, so that it is as horizontal as possible.
Insert the nozzle into the upper nostril and spray briefly (2 to 3 seconds).
Then tilt the head to the other side and repeat in the other nostril.
Allow the product to act for a few seconds. Do not blow the nose during this time, but wipe it if necessary.
Then, blow the nose if needed.
After each use, clean the nozzle under hot running water, dry it properly with a clean tissue and put the protective cap back on.
Clean the actuator with hot water. Do not use chemical materials, dishwashing liquid or disinfectant. Do not use a microwave.1

ALWAYS READ THE LABEL BEFORE USE

Do not use a broken or damaged product.

Do not use in a microwave.

You should consult a doctor before using the product following a nasal operation or injury.

Due to its cleansing properties, the product should be used first when using another local nasal product (e.g. for colds or allergic rhinitis).

This product may be used during pregnancy and lactation, but ask your doctor or pharmacist before using it.1
Otrivine – your Nasal HealthPartner