Otrivine product range
Your partner in nasal congestion. Find out more about the Otrivine range of nasal sprays.
Otrivine Extra Dual Relief 0.5mg/ml + 0.6mg/ml Nasal Spray (Xylometazoline Hydrochloride & Ipratropium Bromide).
Unique formulation for a blocked and runny nose from colds.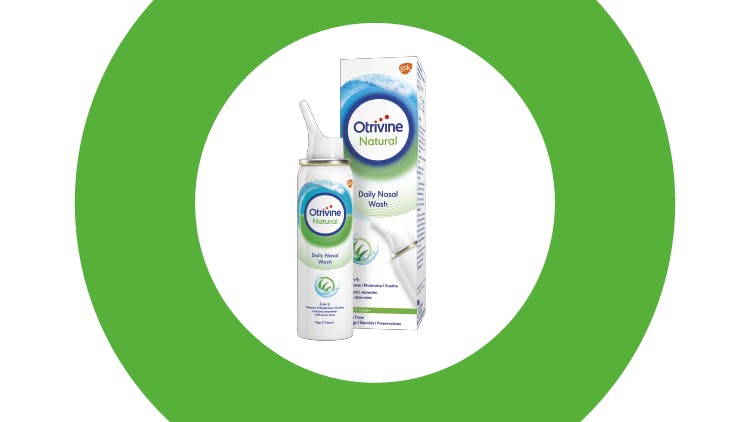 Otrivine Natural Daily Nasal Wash with Aloe Vera
Naturally clears and unblocks the nasal passages.