FLONASE SENSIMIST Dosing and Administration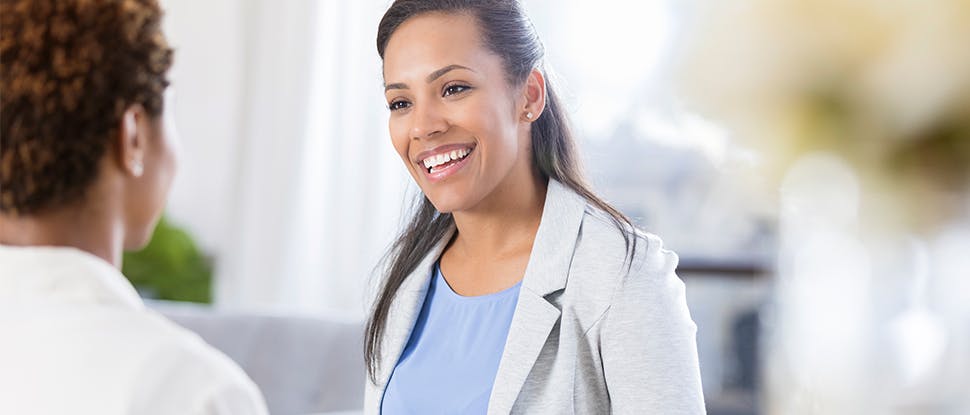 FLONASE SENSIMIST: Proven 24-hour Allergy Symptom Relief1
What your patients can expect
Onset of symptom relief occurs as early as 8 hours2
Relief is generally observed within 24 hours in most patients with SAR although maximum benefit may take several days2,3
Dosing in adults and children 12 years of age or older1
Week 1: Use 2 sprays in each nostril once daily.
After your first week: If your symptoms are under control you may reduce to one spray in each nostril every day. If your symptoms get worse, go back to 2 sprays in each nostril daily.

Dosing in children aged 2-111
Use one spray in each nostril once daily. Do not use more than one spray in each nostril per day.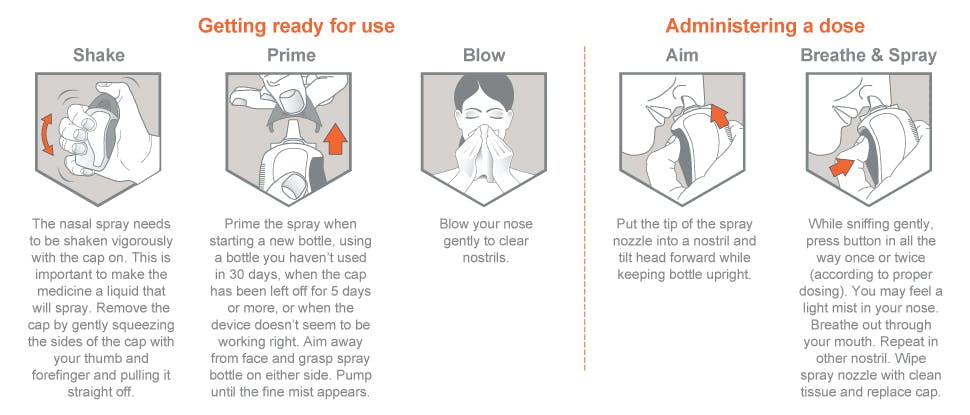 How to use FLONASE Sensimist
In order for FLONASE Sensimist to work the way it was meant to, it's important you get a full dose every time. Let's find out how.
Before each use, shake your bottle of FLONASE Sensimist vigorously, and with your thumb and your forefinger, gently squeeze the sides of the cap, and pull it straight off.
When you're starting a new bottle, or if you haven't used the bottle in 30 days, if the cap has been left off for more than five days, or if the device doesn't seem to be working, your bottle needs to be primed. Pick up the bottle, aim away from your face, and pump until a fine mist appears. If you pump six times without seeing a mist, the spray nozzle may be clogged and may need to be cleaned.
Before using FLONASE Sensimist, blow your nose gently to clear your nostrils.
Put the tip of the spray bottle into your nostril, and tilt your head forward while keeping the bottle upright. Only the tip should go inside. Be sure to aim slightly away from the center of your nose. Remember: FLONASE Sensimist is only to be used in the nose. Do not spray in your eyes.
While sniffing gently, press the button all the way in twice. You may feel a light mist in your nose. Breathe out through your mouth and repeat in the other nostril.
To clean your FLONASE Sensimist, simply wipe the spray nozzle dry with a clean tissue. Replace the cap, and store until you're ready for your next dose.
Remember: when used daily, FLONASE Sensimist Allergy Relief continues to provide powerful relief 24 hours a day.

Read more about Flonase products