Back Pain Diagnosis: An Overview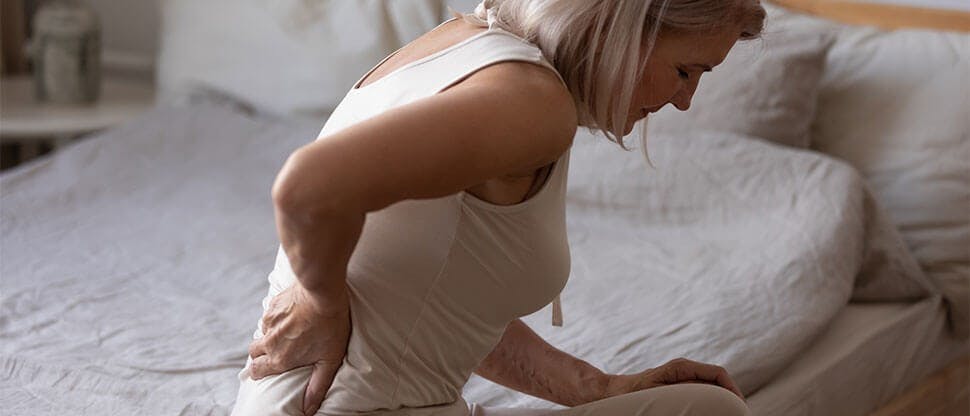 Back Pain Diagnosis: An Overview
You, the healthcare professional, may know first-hand just how tough back pain can be on the day-to-day life. For instance, the pain may be so intense that you have difficulty moving, or you're unable to perform the exercise routine that you look forward to. Now, imagine a patient walking into your clinic experiencing the same type of pain, and you want to ensure their daily life isn't inhibited by any pain.
Back pain is highly prevalent
Studies estimate that nearly 80% of the population will experience back pain at some point in their lives.3

The lifetime prevalence of non-specific lower back pain is thought to be around 60–70% in industrialised countries.3 Back pain accounts for nearly 264 million lost work days every year—that's nearly 2 full work days for every full-time worker in the country.3

According to a global online survey of over 24,000 people across 24 countries, the back, lower back and neck are the most common sites for regular body pain.*4

Women are more likely to suffer from regular back pain than men, and back pain is especially common amongst parents.4

*These data were derived from the Global Pain Index, a survey that asked people to self-define the pain they had experienced at any point in time.4

Back pain can negatively affect a person's day-to-day life4

Around 80% of people with back pain, lower back pain or neck pain report a significant impact of their pain on their day-to-day lives.4
We cover the the different types of diagnoses of back pain, the common symptoms your patient may be experiencing, and treatment recommendations you can make to them.
Causes & Conditions that Link to Back Pain
There could be a number of reasons why your patient may be experiencing back pain. It's essential to understand the different causes of back pain in order to properly diagnose treatement for your patient. Some common causes of back pain include:
Ruptured intervertebral disc

– The cause of this type of back pain is when a ruptured or herniated disc is pressing into the spinal cavity, which can cause an extreme of pressure on the nerve roots and cause pain.1 Not only can this pain occur in the back, but there can be severe pain that spreads down the leg and into the foot.1

Osteoarthritis

– This form of arthritis can cause the break down of cartilage, which helps to support spinal joints and other joints in the body.1 One thing to note is that back pain can intensify if osteoarthritis is affecting places in the body like the hips or knees, as well as directly affect the spine and causing muscles or ligaments to become strained.1

Osteoporosis

– This is a type of bone disorder that's a result of calcium loss, which causes bones to weaken and become thin.1 Osteoporosis can lead to spinal and compression fractures, causing significant back pain.1
There are, of course, many other causes of back pain, such as injury from lifting heavy objects or over extension during exercise.1 It's important to talk with your patient about the specifics of their pain to assess how to treat them.
How to Diagnose Back Pain
There are a variety of ways in which you can assess someone's specific condition that's causing them back pain. You may perform any number of these tests:
MRI or CT scans – These scans will give you a closer look at problems with bones, muscles, tissues, etc., creating images that show where the pain may be occurring.2
X-ray – This can help you identify if your patient has any arthritis or broken bones, which could be causing them pain.2
Nerve studies – This study measures the electrical impulses that's produced by the nerves and muscle responses in the body. You can then identify if a patient is experiencing nerve compression due to a herniated disk or a narrowing of the spine.2
Treatment for Back Pain
As a healthcare provider, you can recommend various forms of treatment. You could advise patients to take a nonsteroidal anti-inflammatory drug (NSAID), such as ibuprofen.2 Muscle relaxants and even narcotics may be necessary for your patient, depending on the severity of the pain.2 Other types of treatment can involve extensive physical therapy to help improve flexibility and strength in the back2 or even surgery to help fix strucutural issues of the spine.2
Understanding back pain diagnosis, as well as various treatment options will help you the next time a patient comes to you wanting to do something about their back pain. For more information about pain relief, check out resources on causes of pain, Management options and more.