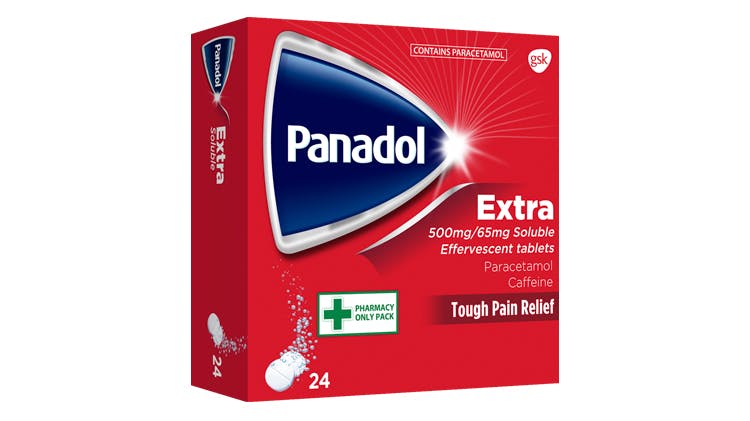 Extra strength for tough pain1-3
With a dual formulation that fights tough pains such as headaches,1,4 dental pain5 and menstrual pain.1 The addition of caffeine to paracetamol enhances the pain relief effect of paracetamol.6-8
Significant relief from menstrual pain1
This was a single-dose, placebo-controlled, double blind three-way crossover study in women with moderate-to-severe dysmenorrhoea (n=320). The total pain relief (TOTPAR) was assessed for 1000 mg paracetamol + 130 g caffeine, 1000 mg paracetamol alone and 130 mg caffeine alone or placebo.
Two tablets of Panadol Extra provided significantly more pain relief than standard paracetamol tablets.1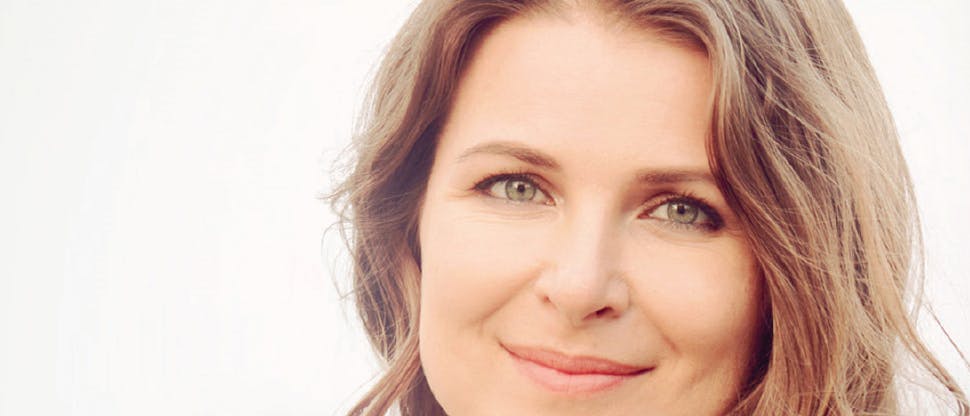 Julie needs help for her menstrual pain
Julie is a young mum of two and works fulltime. Like her mother and grandmother, she's suffered from primary dysmenorrhoea (menstrual pain) since her teens. Recently, Julie's developed gastritis.
Therefore, she needs something to help her manage her menstrual pain effectively without aggravating her gastric problem.
Panadol Extra Soluble with paracetamol and caffeine offers fast, effective and gentle relief for tough pains such as menstrual pain.
Recommend Panadol Extra Soluble to fight tough pains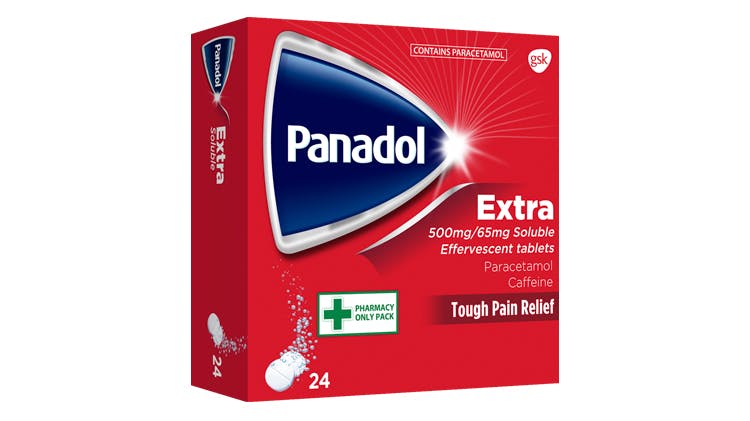 Panadol Extra 500mg/65mg Soluble Effervescent Tablets (paracetamol, caffeine)
Dual "active" formulation that fights tough pains.1,3-5
Product Information: Please consult the summary of product characteristics for full product information. Panadol Extra 500mg/65mg Soluble Effervescent Tablets, paracetamol 500mg, caffeine 65mg. Indications: Relief of mild to moderate pain including rheumatism, neuralgia, musculoskeletal disorders, headache, symptoms of colds and flu, fever, toothache and menstrual pain. Dosage: Adults and children 16 years and over: 2 tablets up to 4 times a day. Do not exceed 8 tablets in 24 hours. You may need a lower dose if you are underweight (<50kg), malnourished, dehydrated or if you have alcohol problems. Children aged 12-15 years: 1 tablet up to 4 times a day. Do not exceed 4 tablets in 24 hours. Do not give to children under 12 years. Minimum dosing interval: 4 hours. Contraindications: Hypersensitivity to paracetamol, caffeine or any ingredients. Precautions: Avoid concurrent use with other paracetamol-containing products. Diagnosed liver of kidney impairment. Patients on concomitant treatment with drugs that induce hepatic enzymes. Patients with depleted glutathione levels or chronic alcoholism or sepsis. Avoid excessive caffeine intake. Caution in those with hereditary sugar intolerance or on a low sodium diet. Should not be used in pregnancy or lactation without medical advice. Caution, due to paracetamol, if administered with flucloxacillin due to increased risk of high anion gap metabolic acidosis. Do not exceed the stated dose. Prolonged use except under medical supervision may be harmful. If high fever, or signs of secondary infection occur or if symptoms persist for longer than 3 days, consult your doctor. Side effects: See SPC for full details. All very rare: Thrombocytopenia, hypersensitivity reactions including anaphylaxis and skin rash, angioedema, Stevens-Johnson syndrome, Toxic Epidermal Necrolysis, bronchospasm, hepatic dysfunction. Frequency unknown: Nervousness, dizziness. When combined with dietary caffeine intake, higher doses of caffeine may increase potential for caffeine related adverse events such as insomnia, restlessness, anxiety, irritability, headaches, GI disturbances and palpitations. Overdose: Immediate medical advice should be sought in the event of an overdose, even if symptoms of overdose are not present. Legal Category: Supply through pharmacy only. MA Number: PA 678/39/10. MA Holder: GlaxoSmithKline Consumer Healthcare (Ireland) Limited, 12 Riverwalk, Citywest Business Campus, Dublin 24. Additional information is available upon request. Text prepared: September 2022. Contains paracetamol. Always read the label/leaflet.