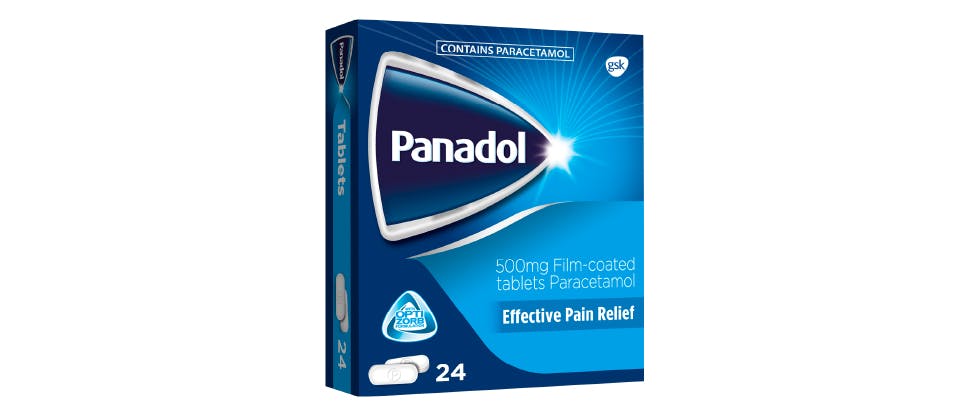 Advanced absorption1 for fast pain relief 2*
The unique Optizorb technology allows Panadol to begin dissolving in 5 minutes1 and start to relieve pain within 15 minutes with 2 tablets (1000 mg dose).3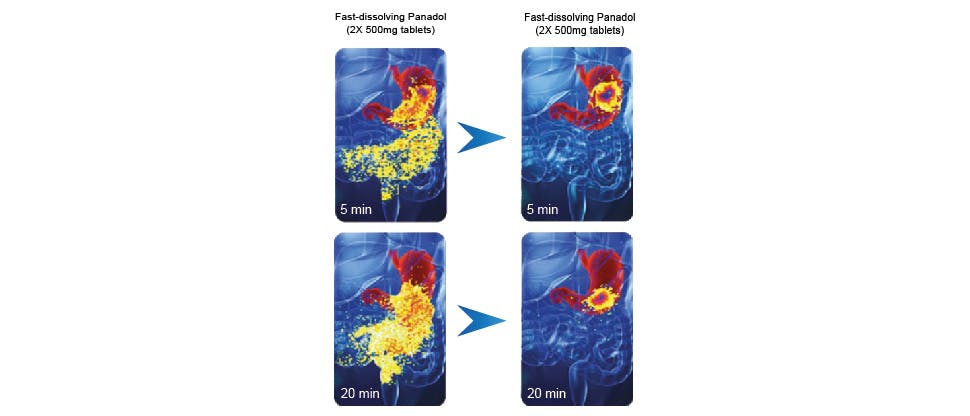 Panadol gets to work in 5 minutes1
Gamma scintigraphic images (scintigraphy is a form of radio-imaging or scanning that involves injecting a radioisotope that emits gamma rays, into a patient's vein, which is captured as images)4 of the stomach showed that Panadol with Optizorb technology disintegrates 25% faster than standard paracetamol tablets (within 5 minutes).1
From 20 minutes, it is fully disintegrated and available for absorption from the intestine, while standard paracetamol tablets have yet to leave the stomach.1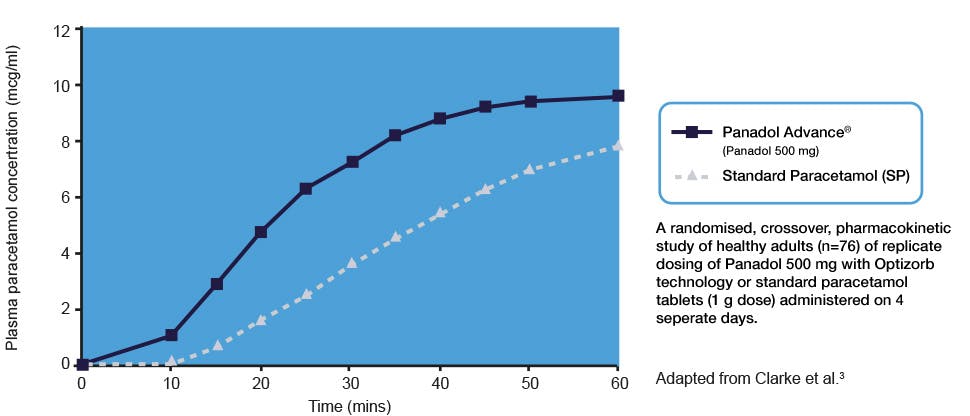 Panadol absorbs twice as fast5†
This was a pharmacokinetic study of 76 healthy adults of replicate dosing of Panadol or standard paracetamol tablets (1000 mg dose) administered on 4 separate days.5 The average concentration of paracetamol in plasma at 10, 20 and 30 minutes for Panadol was 1.62; 3.26; 4.93 vs. 0.69; 1.8; 2.82 for standard paracetamol tablets. This means that the concentration of paracetamol at 10, 20 and 30 minutes in subjects taking Panadol was 134%, 81% and 75% higher than those that ingested standard paracetamol tablets.5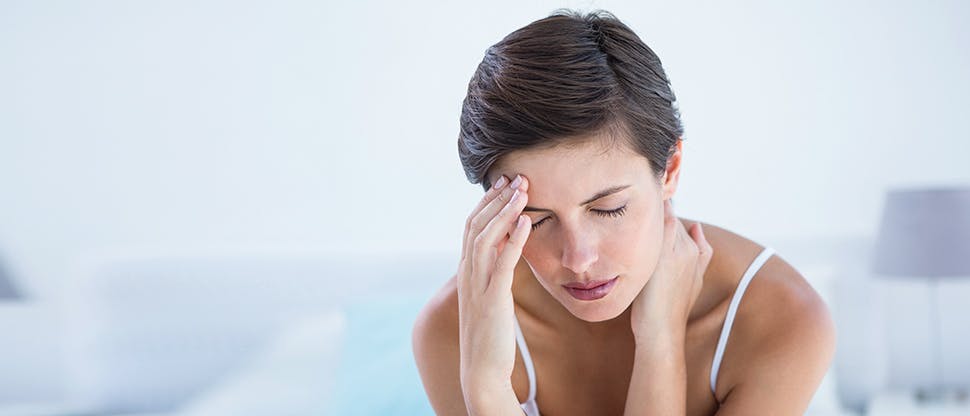 Andrea wants to find relief from her pain as soon as possible
Andrea is a young college student with a busy schedule. She's also part of her college swim team and trains daily. Her lifestyle is that of any young college student, filled with school, sports and social activities.
Being in the swim team and at risk of injuries like muscle strains, she prefers pain relief that is fast and effective. With assignment deadlines, exams and swim meets, she wants to ensure a minor pain doesn't require her to take a day off.
With Panadol, Andrea is able to get fast and effective relief from the occasional muscle pains she gets without the need to take strong medications.
Recommend Panadol for fast and effective pain relief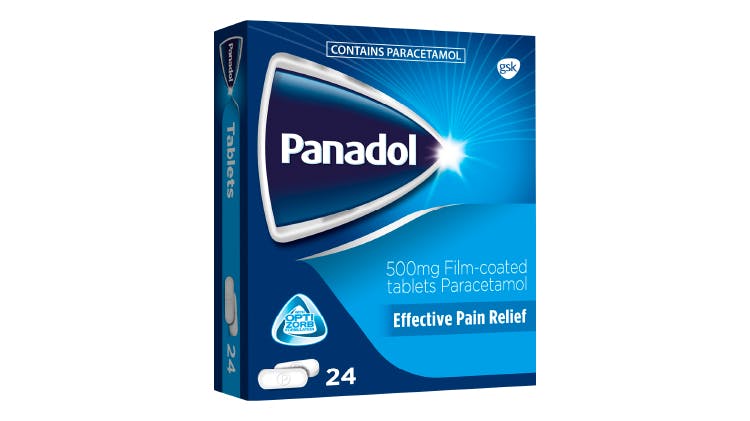 Panadol 500mg film-coated tablets (paracetamol)
Disintegrates faster and available for absorption quicker1* to provide pain relief.
Contains Paracetamol, always read the label/leaflet.

Product Information: Please consult the summary of product characteristics for full product information.

Panadol 500mg Film Coated Tablets (paracetamol). Indications: Short-term management of headaches, musculoskeletal disorders, menstrual pains, toothache, symptoms of colds and flu, mild to moderate pain associated with diagnosed osteoarthritis.

Dosage: Adults(including the elderly) and children 16 years and over: 1-2 tablets, every 4-6 hours, as required. Max 8 tablets in 24 hours. Children aged 10-15 years of age: 1 tablet, every 4-6 hours as required. Max 4 tablets in 24 hours. Do not give to children for more than 3 days without consulting a doctor. Do not give to children under 10 years. Minimum dosage interval is 4 hours. The lowest dose necessary to achieve efficacy should be used.

Contraindications: Hypersensitivity to paracetamol or any of the other ingredients.

Precautions: Do not use with any other paracetamol-containing products. The concomitant use with other products containing paracetamol may lead to an overdose. Paracetamol overdose may cause liver failure which can lead to liver transplant or death. Patients with depleted glutathione levels / glutathione depleted states. Underlying liver disease, diagnosed liver or kidney impairment. Do not exceed the stated dose. Prolonged use except under medical supervision may be harmful.

Side effects: Very rare cases of serious skin reactions have been reported. All very rare: Hypersensitivity reactions including anaphylaxis and skin rash, thrombocytopenia, angioedema, Stevens-Johnson syndrome, Toxic Epidermal Necrolysis, bronchospasm, hepatic dysfunction.

Legal Category: <12 Tablets GSL; <24 Tablets Pharmacy Only.

MA Number: PA 678/107/1.

MA Holder: GlaxoSmithKline Consumer Healthcare (Ireland) Limited, 12 Riverwalk, CityWest Business Campus, Dublin 24.

Text prepared: January 2020. Further information available on request.