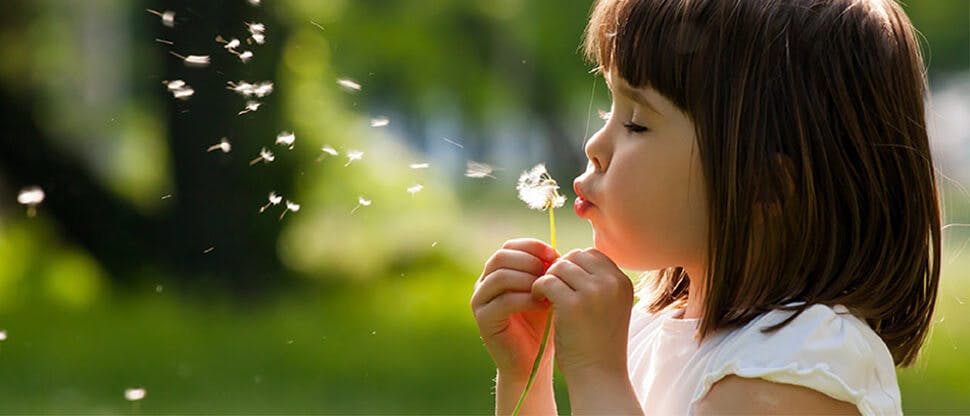 In the UK, 40% of children have been diagnosed with an allergy1
In fact, allergic rhinitis is the most common chronic disease in childhood.2
Children who suffer from allergic rhinitis have been shown to have more infections and associated problems3
Allergic rhinitis sufferers have approximately twice the number of prescriptions and GP visits compared to those without4 according to data collected in the USA.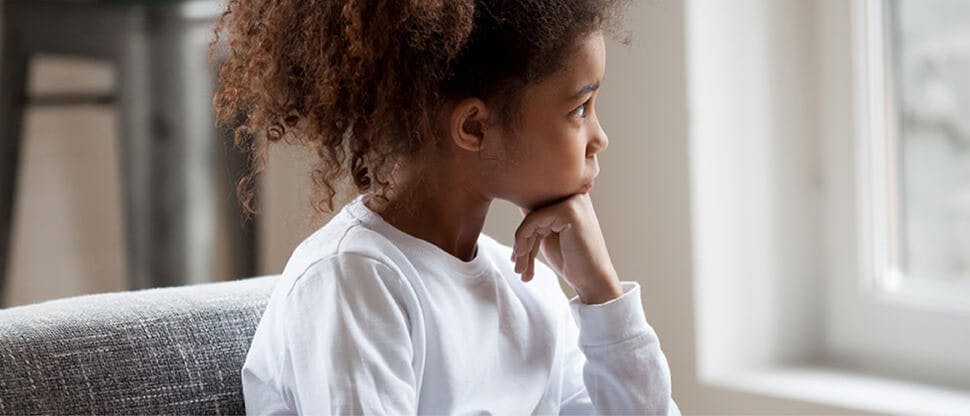 The impacts of allergies for children can be wide reaching
Allergies in children can be a cause of distress for both parents and children.
Allergy can impact wellbeing in many ways:1
Anxiety around a potential allergic reaction
Visible symptoms such as eczema and hives causing low self-esteem
Isolation around social events e.g. birthday parties or restaurants
Negative relationships with food e.g. aversion and refusal
Sleep deprivation due to symptoms affecting mood and concentration
Fear of using adrenaline auto-injectors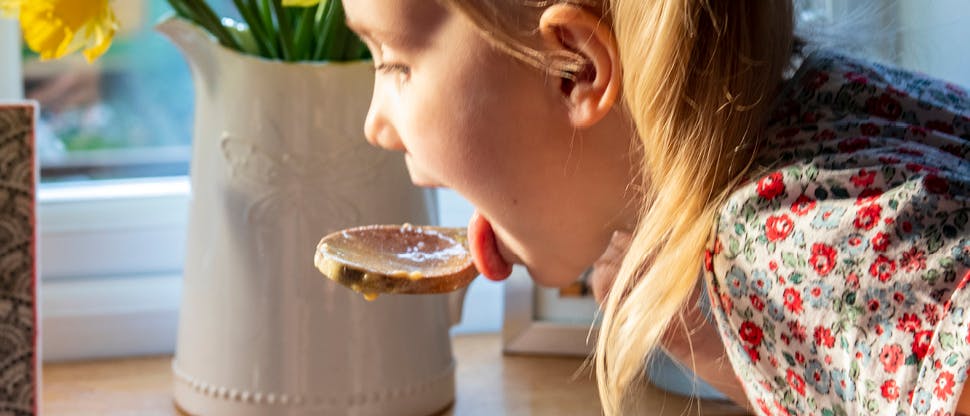 Children and food allergies
Incidence of food allergy in children tends to be greater in young children (almost 1 in 12) than adults (1-2%)5
Risk factors for developing food allergy can be increased if allergy runs in the family and where one type of allergy already exists e.g. asthma.6
Flushed face, hives, a red and itchy rash around the mouth, tongue, or eyes –

this can spread across the entire body
Swelling, particularly of the lips, eyes, and face

A running or blocked nose, sneezing and watery eyes

Nausea and vomiting,

tummy cramps and diarrhoea
A

scratchy or itchy

mouth and throat

Requires urgent medical attention.

Wheezing or chest tightness,

similar to an asthma attack

Swelling

of throat and tongue, restricting airways
A sudden

drop in blood pressure

, leading to shock

Dizziness, confusion, collapse

and loss of consciousness and sometimes coma
Pale and floppy (for babies and children)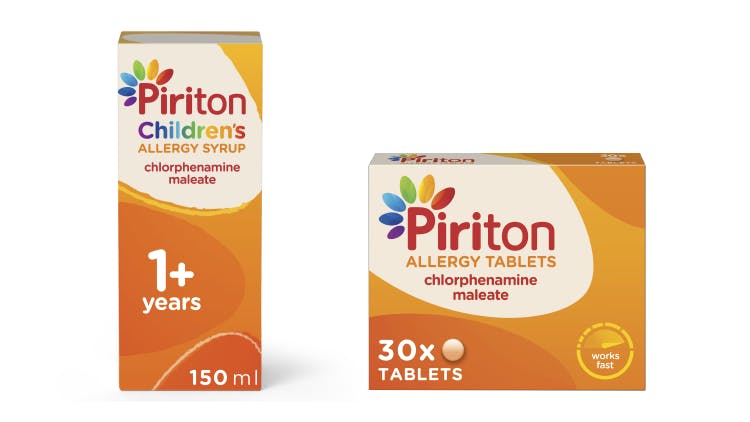 Piriton Children's Allergy Syrup and Piriton Allergy Tablets (chlorphenamine maleate)
Find out more about Piriton Syrup suitable from 12 months and Piriton Tablets suitable from 6 years.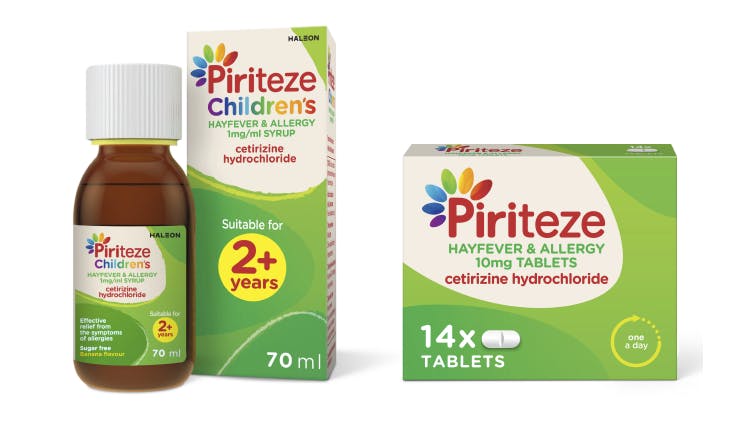 Piriteze Hayfever & Allergy 10mg Film Coated Tablets, and Piriteze Children's Hayfever & Allergy 1mg/ml Syrup (P) (cetirizine hydrochloride).
Both Piriteze formats are suitable from 6 years of age. P line syrup is suitable for 2 +.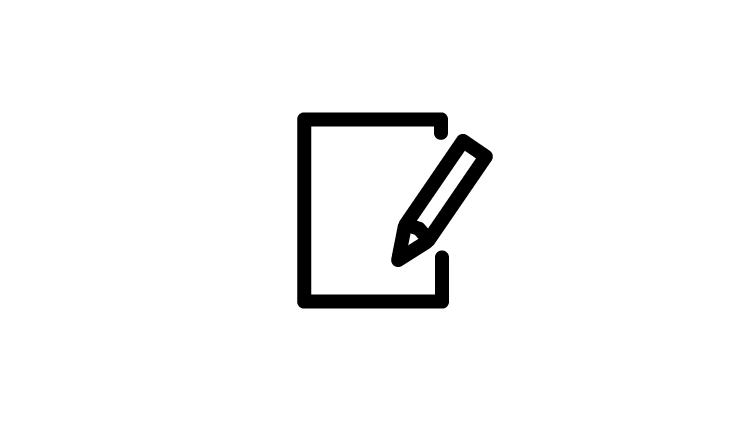 Register now
For news, updates and more, click the link below to sign up and be on our mailing list.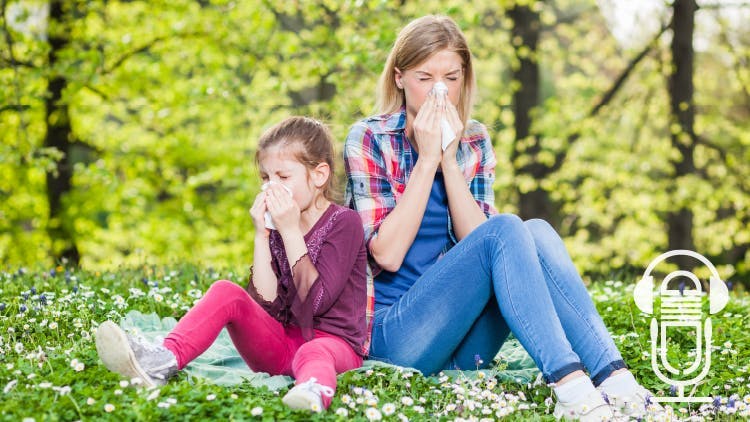 Allergy podcasts
Stream our respiratory podcast series including advice on managing allergies during COVID-19.

E-Learning Modules
Sign in or register to access our e-learning modules on allergic rhinitis. This interactive module allows you to track your progress and can be accessed 24/7.