Piriton (chlorphenamine maleate) – Fast and effective relief of allergy symptoms
Recommend Piriton to help relieve the itchy rash of chicken pox so patients don't need to put their lives on hold
PI can be found at the bottom of the page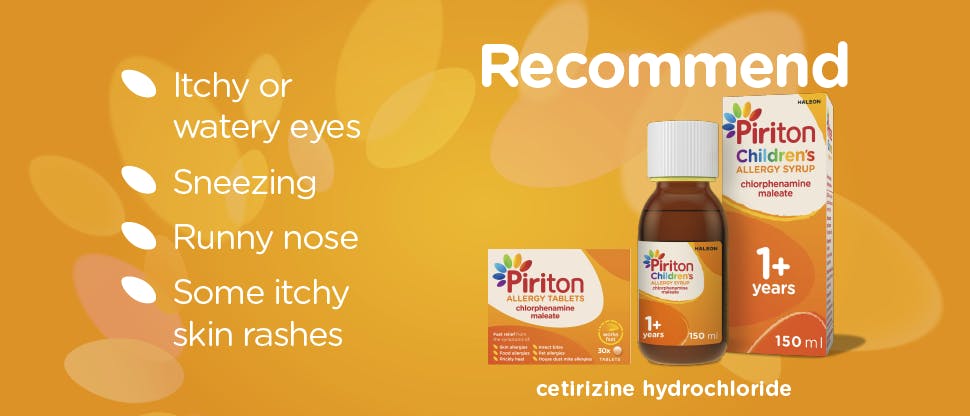 Piriton helps relieve a range of allergy symptoms, including itchy skin
Piriton relieves symptoms including:
Runny nose
Sneezing
Itchy eyes
Watery eyes
Itchy skin
So patients can get back to life without the irritation of allergies.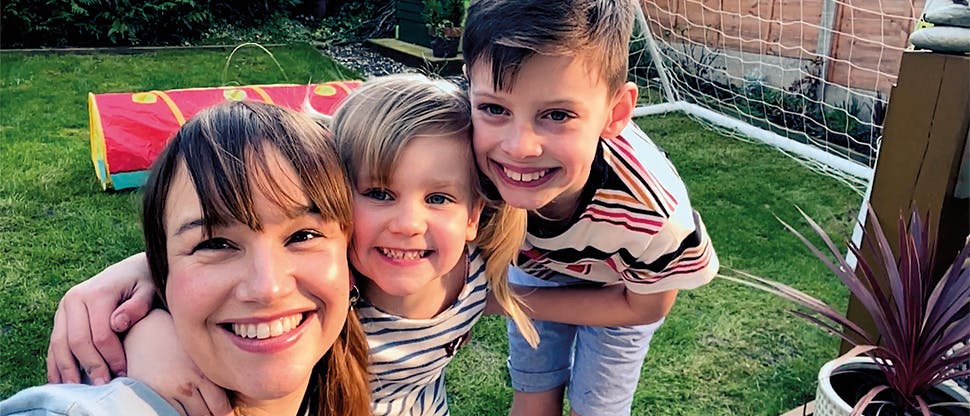 Piriton – on hand for the family's allergies
44% of people suffer from at least one allergy, and this figure is on the rise.1 Allergic rhinitis is the most common form of non-infectious rhinitis, affecting between 10-15% of children and 26% of adults in the UK.2
Piriton syrup can be recommended from 12 months and tablets from 6 years. Both formats provide fast and effective relief from the symptoms of a range of allergies:
Hayfever
Skin allergies
Food allergies – including itchy skin and hives
Dust mite allergies
Pet allergies
Mould spore allergies
Insect bites
Piriton Syrup also relieves the itchy rash of chicken pox
Piriton Syrup & Piriton Allergy Tablets Product Information
Piriton Syrup and Piriton Allergy Tablets (chlorphenamine maleate) Syrup: 4 mg /10 ml. Tablets: 4 mg. Uses: Symptomatic relief of allergic conditions including hayfever. Symptomatic relief of itch associated with chickenpox. Dosage and method of use: Adults: 4 mg 4-6 hourly. Max 24 mg/24h. Elderly: Lower dose may be required. Children 6-12 years: 2 mg 4-6 hourly. Max 12 mg/24h. Children 2-6 years: 2.5 ml 4-6 hourly. Max 6 mg/24h. Children 1-2 years: 2.5 ml, twice daily. Max 2 mg/24h. Piriton Allergy Tablets not recommended for children under 6 years. Do not use either product continuously for more than two weeks without consulting a doctor. Contraindications: Hypersensitivity. Treatment with MAOIs within last 14 days. Precautions: Avoid concurrent use with other antihistamines. May seriously affect ability to drive and use machinery. May increase effects of alcohol. Caution in enlarged prostate, severe hypertension, cardiovascular disease or respiratory conditions, hepatic or renal impairment, epilepsy, raised intraocular pressure, intolerance to some sugars. Avoid use in elderly patients with confusion. Avoid concurrent use with drugs which cause sedation. Syrup: Contains sucrose. Contains hydroxybenzoates (E218, E214, E216) which may cause allergic reactions. Contains ethanol. Side effects: Sedation, somnolence, fatigue, disturbance in attention, abnormal coordination, dizziness, headache, blurred vision, nausea, dry mouth, allergic disorders including anaphylaxis. Children and the elderly are more prone to the neurological anticholinergic effects and rarely may become confused or excitable. See SPC for full details. Legal category: P. PL numbers: Syrup: PL 44673/0094. Tablets: PL 44673/0093. Product licence holder: GlaxoSmithKline Consumer Healthcare (UK) Trading Limited, Brentford, TW8 9GS, U.K. Package quantity and RSP (excl. VAT): Syrup: 150 ml £4.99. Tablets: 30s £3.99, 60s £6.99. Date of last revision: January 2021.
Recommend Piriton for fast and effective relief of allergies.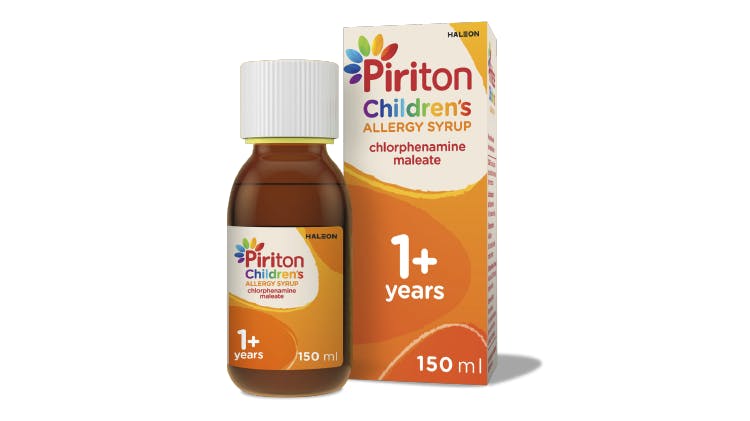 Piriton Syrup (chlorphenamine maleate)
Suitable from 12 months of age, Piriton Syrup provides effective relief of allergy symptoms including itchy rashes. Piriton Syrup also relieves the itchy rash of chicken pox.
Piriton Allergy Tablets (chlorphenamine maleate)
Suitable from 6 years of age, Piriton Allergy Tablets treat a range of allergy symptoms including skin rashes.
Understanding more about allergies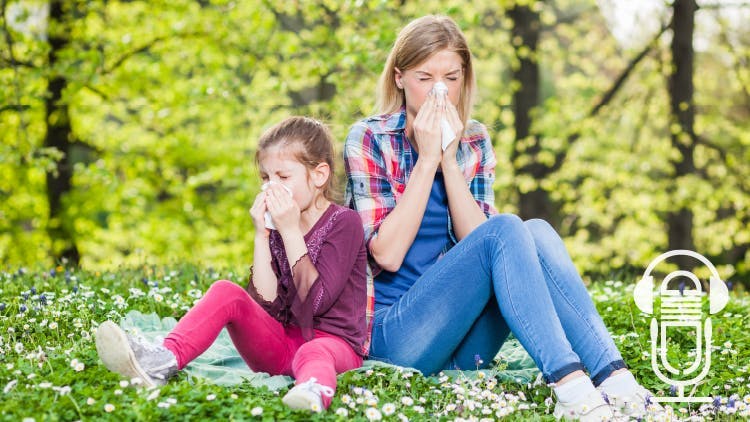 Allergy podcasts
Stream our respiratory podcast series including advice on managing allergies during COVID-19.

E-Learning Modules
Sign in or register to access our e-learning module on allergic rhinitis. This interactive module allows you to track your progress and can be accessed 24/7.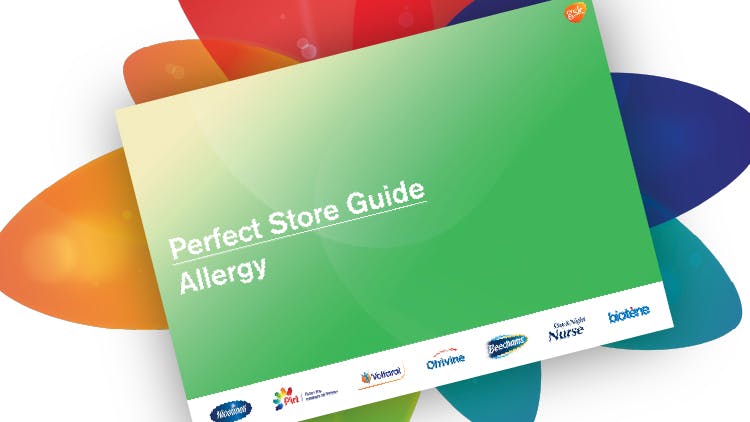 Maximise your in-store activation during allergy season
Download the allergy perfect store guide to help you drive allergy OTC sales.