Pirinase Allergy Nasal Spray: fluticasone propionate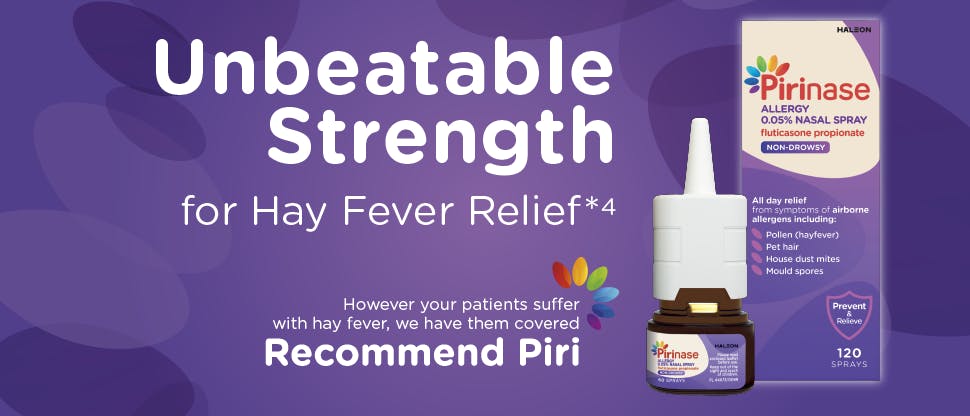 Pirinase Allergy – helping patients call time on airborne allergy symptoms
Recommend Pirinase Allergy Nasal Spray to prevent and relieve the symptoms of hayfever and allergies:
No spray is stronger* for preventing or treating symptoms of airborne allergies, even before they start
Recommend once** daily for complete relief from symptoms for up to 24 hours
According to National guidelines, Intranasal Corticosteroids, such as Pirinase Spray should be recommended for moderate/troublesome allergy symptoms3
Suitable for 18 years +
Pirinase Allergy Spray provides symptomatic relief of:
Sneezing
Itchy and runny nose
Itchy and watery eyes
Nasal congestion
Associated sinus discomfort
*OTC medicines only**in some cases two applications may be required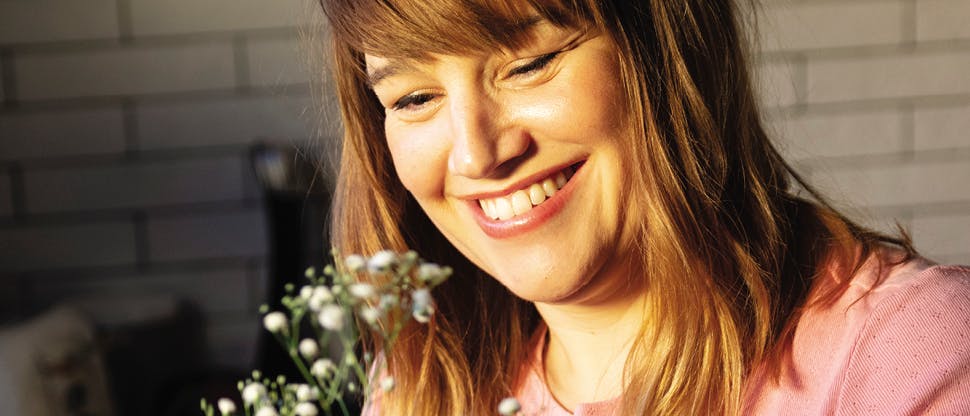 Don't let hayfever & allergy symptoms put life on hold
Lauren suffers from hayfever but as a busy mum, she wants to be able to enjoy time outdoors with her family so needs relief from her symptoms.
Using Pirinase Allergy Relief Nasal once daily* offers up to 24-hour allergy relief. No spray is stronger** for treating and preventing airborne allergy symptoms including itchy and watery eyes.
Find out more about managing allergies in pharmacy with our personalised learning module. Click here to register and access.
*in some cases two applications may be required**OTC medicines only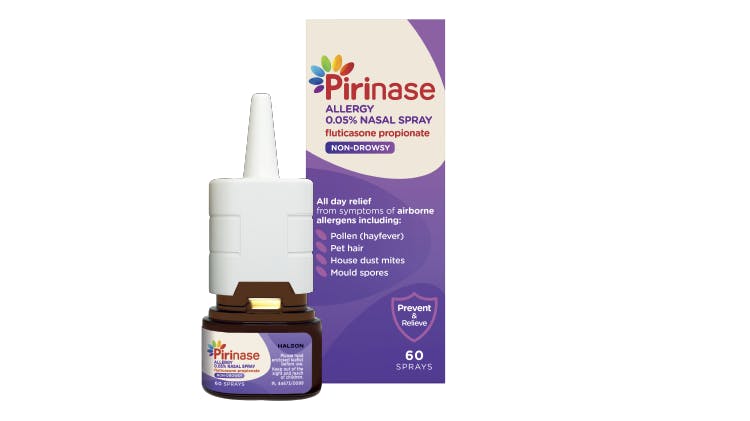 Pirinase Allergy 0.05% Nasal Spray (fluticasone propionate)
Pirinase Allergy Nasal Spray effectively treats and prevents symptoms of airborne allergies including itchy and watery eyes.
*OTC medicines only
Pirinase Hayfever Once Daily 0.05% Nasal Spray (fluticasone propionate). Indications: Treatment of allergic rhinitis. Dosage and method of use: Adults: Two sprays into each nostril once a day, preferably in the morning. Maintenance: one spray per nostril once a day, if symptoms recur the dosage may be increased accordingly. Use lowest possible maintenance dose. Max 2 sprays a day in each nostril. Children under 18 years: Not to be used. Contraindications: Hypersensitivity to ingredients. Concomitant use with HIV medicines. Warnings & Precautions: Seek medical advice if inadequate relief after 7 days or require more than 1-month continuous use. Seek medical advice before use with: corticosteroid use, nasal/sinus infection, recent nasal injury/surgery, nasal ulceration. Caution due to interactions with potent cytochrome P450 3A4 inhibitors which may increase systemic exposure to fluticasone. Treatment with higher than recommended doses of nasal corticosteroids may result in clinically significant adrenal suppression. Systemic effects of nasal corticosteroids may occur, particularly at high doses prescribed for prolonged periods. May cause visual disturbance. Contains benzalkonium chloride which may cause bronchospasm. Side effects: Dryness and irritation of the nose and throat, nasal ulcers, nasal septal perforation, unpleasant taste and smell, headache and epistaxis. Hypersensitivity reactions including skin rash and oedema of the face or tongue. Eye disorders such as glaucoma, raised intraocular pressure, cataract and blurred vision. Anaphylaxis/ anaphylactic reactions and bronchospasm. Legal category: GSL. Product licence number: PL 44673/0100. MAH: GlaxoSmithKline Consumer Healthcare (UK) Trading Limited, Brentford, TW8 9GS, U.K. RRP (excl. VAT): 60 sprays £7.92. Text prepared: Jan 2023.
Understanding more about allergies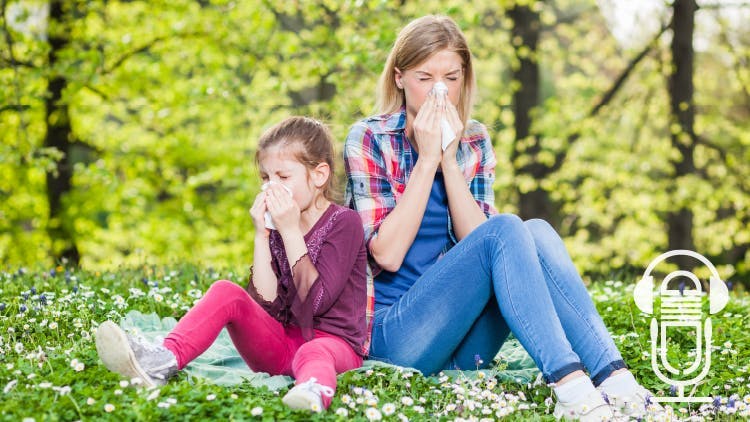 Allergy podcasts
Stream our respiratory podcast series including advice on managing allergies during COVID-19.

E-Learning Modules
Sign in or register to access our e-learning modules on allergic rhinitis. This interactive module allows you to track your progress and can be accessed 24/7.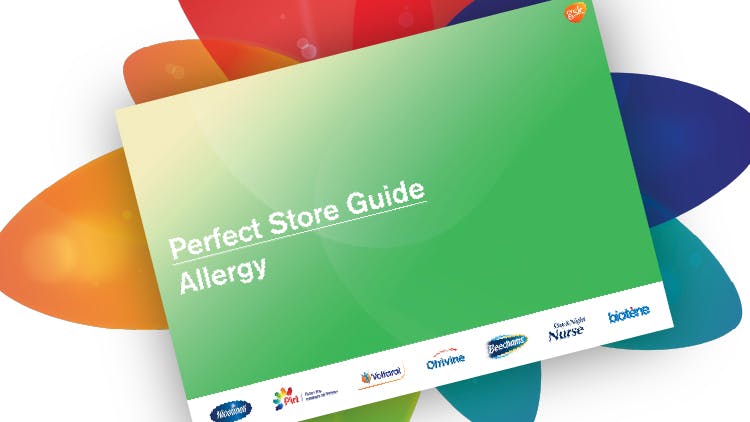 Maximise your in-store activation during allergy season
Download the allergy perfect store guide to help you drive allergy OTC sales.resources for your patients.