Sensodyne Sensitivity & Gum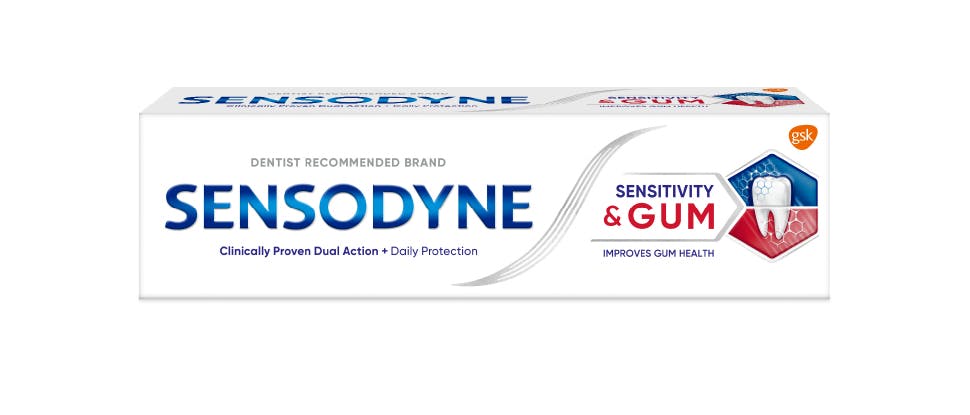 One mouth, two common problems
For patients with sensitive teeth and gum problems, Sensodyne Sensitivity & Gum is a daily specialist dual action toothpaste that helps protect sensitive teeth and support gum health through effective plaque control*3
One toothpaste: an easy option for your patients to comply
Designed for patients with sensitive teeth & gum problems

Help your patients prioritise both needs at once
*With twice-daily brushing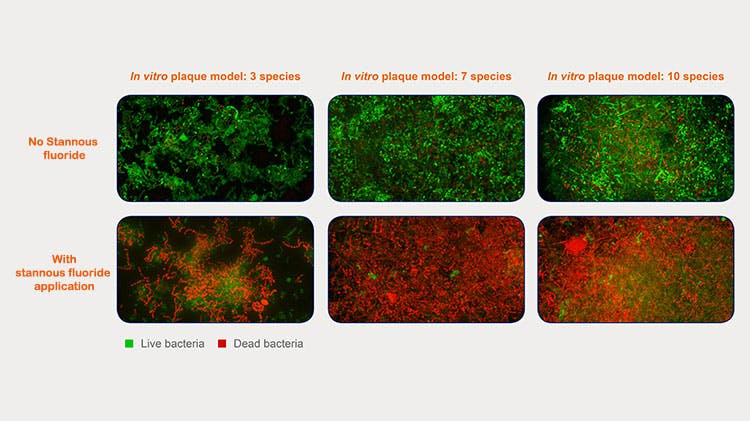 Sensodyne Sensitivity & Gum supports gum health through effective plaque control3

Early and mature plaque are affected by antimicrobial action of stannous fluoride*3
*Significant loss of viability of in vitro plaque when treated with Sensodyne Sensitivity & Gum. Confocal Laser Scanning Microscopy (CLSM) images of in vitro plaque models with 3, 7 or 10 dental plaque bacterial species vs untreated respective in vitro plaque models.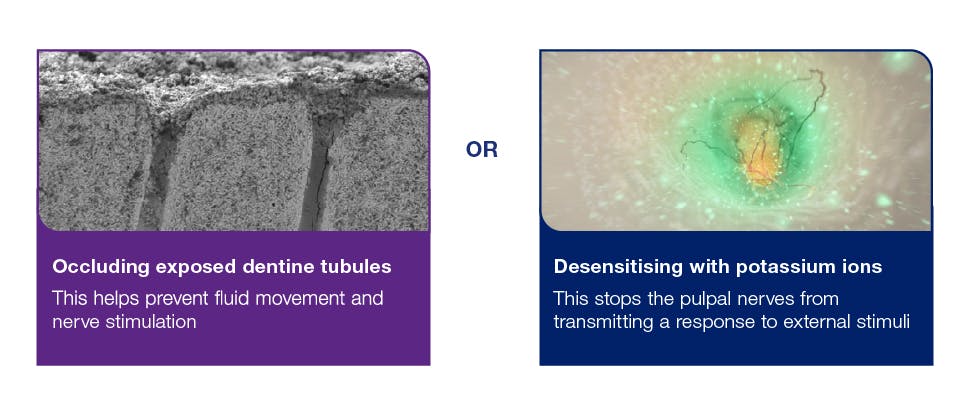 When managing dentine hypersensitivity at home there are two recommended approaches

Sensodyne offers a choice for patients

Recommend Sensodyne Sensitivity & Gum – supporting gum health through effective plaque control3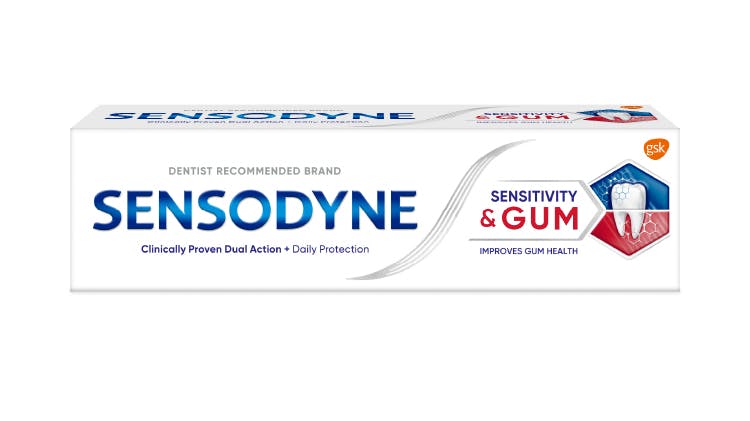 Sensodyne Sensitivity & Gum (0.454% w/w stannous fluoride [1450ppm fluoride])
A specialist dual action toothpaste for sensitive teeth and gum problems
Glycerin, PEG-8, Hydrated Silica, Pentasodium Triphosphate, Sodium Lauryl Sulfate, Aroma, Titanium Dioxide, Carbomer, Stannous Fluoride, Cocamidopropyl Betaine, Sodium Saccharin, Sodium Fluoride, Limonene. Contains Stannous Fluoride 0.454% w/w, Sodium Fluoride 0.072% w/w (1450 ppm Fluoride).

Always follow the label directions. Brush twice a day and not more than three times, minimise swallowing and spit out. Close cap after each use to protect contents from moisture.

Keep out of reach of children. Not for use by children under 12 years of age, unless on the advice of a dental professional or doctor. Sensitive teeth may indicate an underlying problem that needs prompt care. If symptoms persist or worsen, see your dentist. If irritation occurs, discontinue use. Talk to your dentist or doctor as soon as possbile if you experience swelling of the mouth or face. The ends of this carton have been glued down. Do not use if carton ends are open.
Sensodyne – the world's leading sensitivity toothpaste₹