Barcodes that speak, using Seeing AI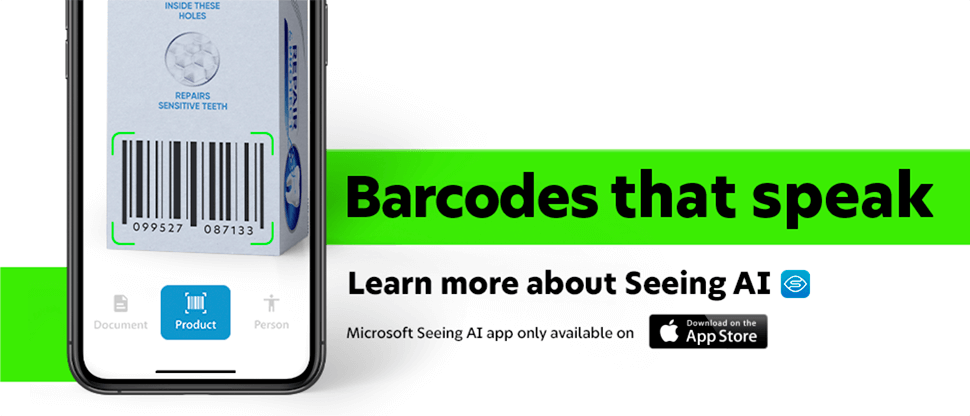 Making our product information audible for those living with blindness or visual impairment
At Haleon, our purpose is to deliver better everyday health with humanity and as part of this we want to ensure our products are accessible for everybody. However, millions of people around the world are blind, visually impaired1 or struggle to read2. This can create barriers for them to access the product information on our packaging and can lead to mistakes when purchasing or using our products.
To help solve these challenges, we have partnered with Microsoft to expand the functionality of their Seeing AI app, a free app that narrates the world for the visually impaired community.
Help patients always read the label (even if they can't)
We want as many people as possible to benefit from Seeing AI including your patients who are visually impaired or struggle to read, as well as their friends and family.
Download the Seeing AI app and scan our barcodes on pack to hear spoken product information, and discover for yourself how it could help your patients access valuable product information.
Once you have experienced Seeing AI, recommend this FREE app to any patients, carers, friends and family who you think would benefit from audible product information.
Download Seeing AI here and see the difference it could make to your patients.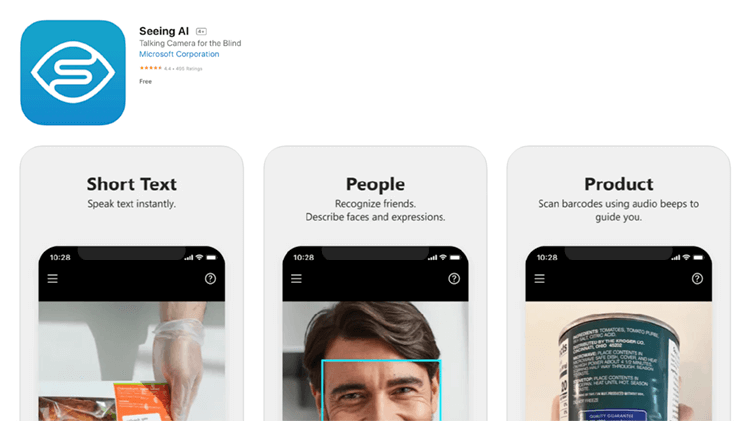 Recommend Seeing AI
Seeing AI is available to download for free from the Apple App Store. Explore the app and see how it could help your patients access valuable product information.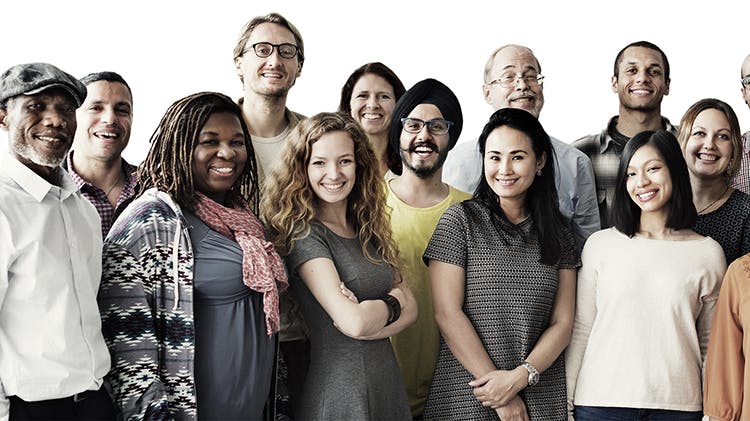 The Health Inclusivity Index
Find out about the Health Inclusivity Index that has been developed by Economist Impact.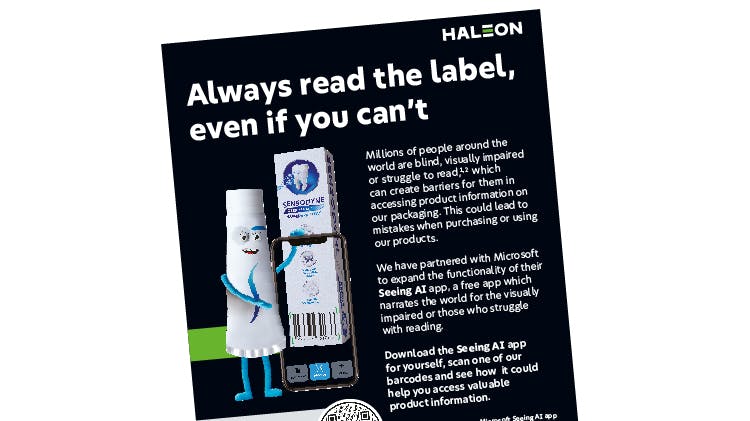 Seeing AI leave piece
Download to learn more about seeing AI which is designed to help make our product information audible for those with visual impairment.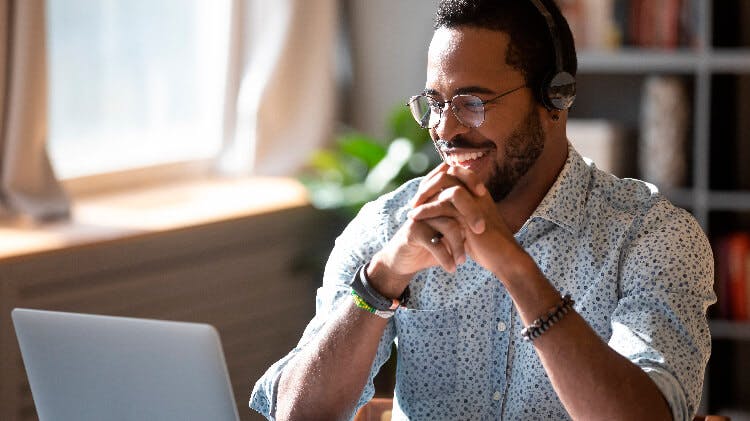 E-Learning Modules
Access interactive training modules developed specifically for pharmacy dental teams.