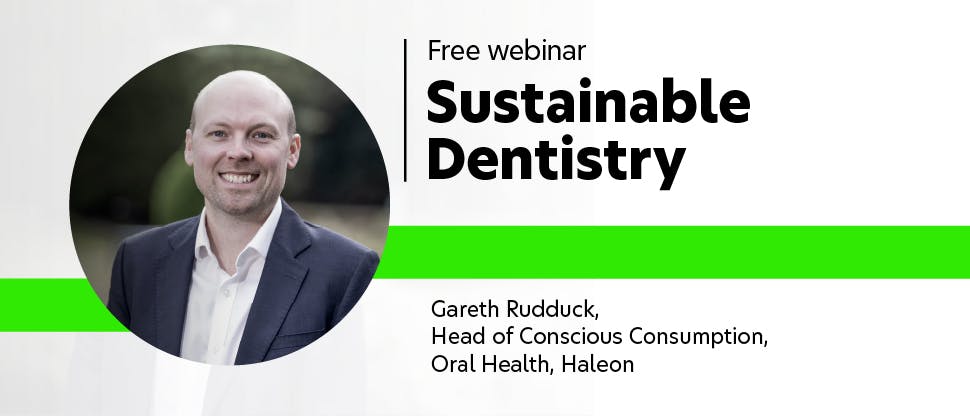 Sustainable Dentistry: What's it got to do with you?
Over 1 billion pieces of single-use plastic are used in dentistry each year in the UK1. How can dental teams move towards more sustainable practices without compromising on the provision of high quality care?
Join Haleon, a founding partner in the FDI World Dental Federation's 'Sustainability in Dentistry' initiative to explore how you can find your own role in making practices more sustainable.
Sign up to our free CPD accredited webinar which will provide insight into the impact dental practices can have on the environment, the principles of sustainable dentistry and identify opportunities and strategies for your practice to adopt a more sustainable approach to dentistry.
CPD Hours: 1 hour
Presenter Name : Gareth Rudduck, Head of Conscious Consumption, Oral Health.