We're supporting pain management in pharmacy
Pain is a unique, yet universal experience.1,2
Despite effective treatments being available and accessible, many people are still suffering.2 You may find you face a number of challenges when managing a patient's pain, if it's reported to you at all.1 Patients' beliefs and attitudes to pain, medication and seeking help can all create barriers to their own relief.1
As a pharmacist, your everyday patient touchpoints present unique opportunities to approach pain management with a deeper human understanding. You can play a critical role in helping provide pain relief where it may otherwise be overlooked. Whether through over the counter pain relief or other methods.
That's why the Centre for Human Sciences is setting out to understand the human factors of the pain experience more deeply and support pharmacists in managing their patient's pain.
As part of our interdisciplinary faculty, practising pharmacists will work with experts in human sciences to better understand the patient behind the pain and how to effectively drive behaviour change. By drawing from behavioural, psychological and social sciences, and insight from practice, our faculty will develop real-world tools and solutions to support patient interactions with the aim to make a real difference to patients' lives.
Together, we can give more patients the relief they deserve.
We're putting undertreated pain under the spotlight
Patients are looking for more support: Globally 73% of people wish more could be done to help manage everyday pain.2

Pain has more than just physical consequences: 65% of people agree pain impacts their ability to enjoy life according to a global pain report.2

The majority of suffers wait to treat their pain or never do: 56% of people delay treatment and 9% of people never treat their pain.2

Healthcare practitioners have a role to play too: 60% of people wish doctors took their pain more seriously.2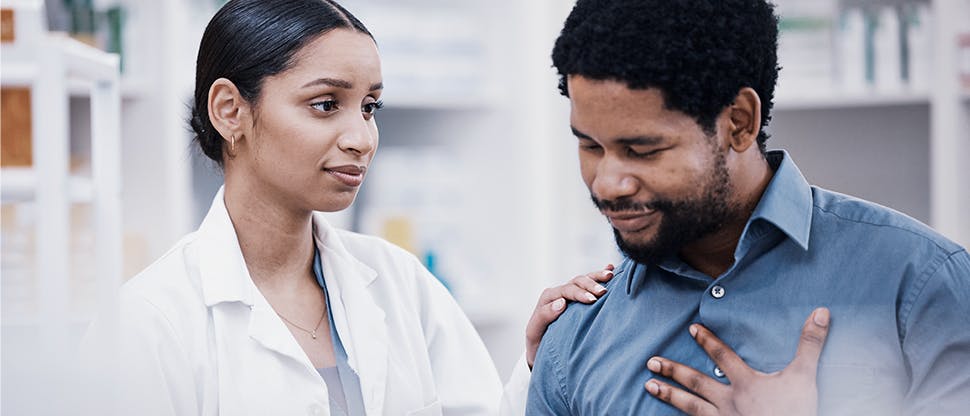 Human sciences can help us understand the deeper humanity of people's pain experiences
One third of the world's population is in pain every day, yet everyone has a unique relationship with their pain.1,2
To effectively treat and manage patient pain, we first need to understand more about each patients' pain experience. Research has taught us that pain is a complex issue; a mosaic of biopsychosocial factors that are different in every person.1 As such, treatment has advanced from a biomedical approach towards management that can also include psychological and behavioural techniques, recognising the importance of everyone's mosaic.1,3
These learnings go hand-in-hand with advances in the fields of human sciences. For example, an important aspect of a patient's pain experience is fear; fear of moving, fear of reinjury, fear of the pain itself.3 The fear-avoidance model from psychology explains how some people with low back pain avoid certain activities due to fear, which can be a predictor of poorer outcomes.3 It highlights important opportunities for new interventions to help patients.3
There is still much more we can do to learn about the person behind the pain. Armed with research from human sciences and a deeper human understanding, we can create tools to support pain management in pharmacy and close the gap in undertreated pain.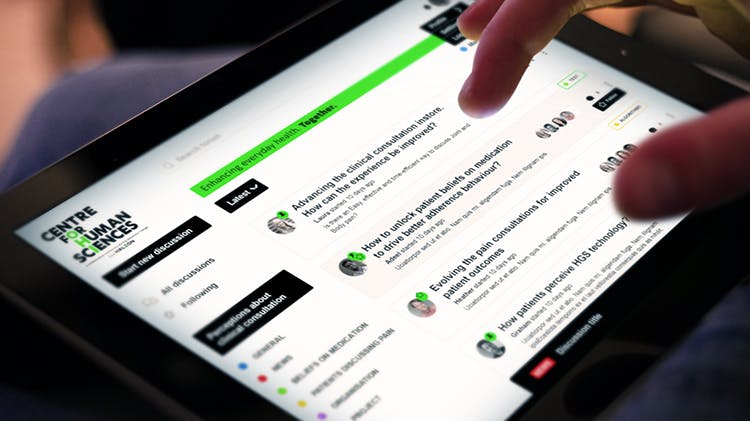 What change do you want to see in pharmacy pain management?
Ensure the tools we create for you are right for you. Chat, debate and evaluate ideas with other pharmacists around the world through our online discussion forum and direct the work of our faculty. This will be a two-way conversation; we'll also share updates on the progress of the expert faculty and how learnings from the discussion board are being used.
Join the discussion today and drive the change you would like to see.
Learn more about the power of human sciences