How to Talk to Patients About the Health Effects of Smoking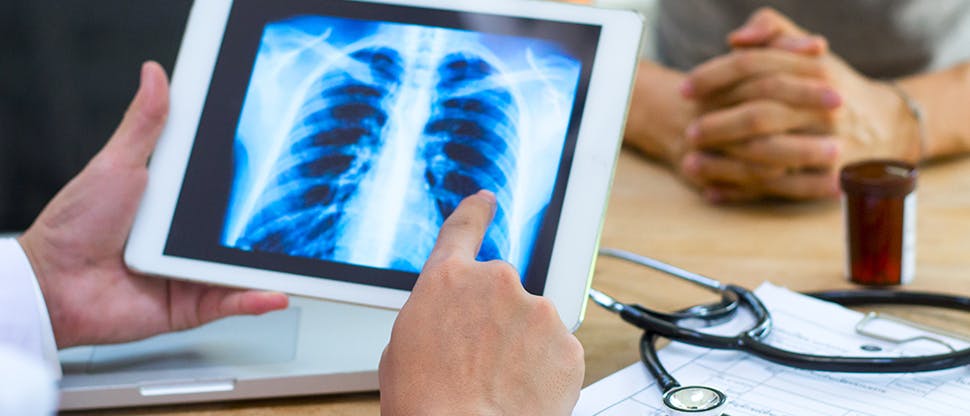 While smoking is less popular than it has been in the past, in 2019 an estimated 34.1 million adults in the United States currently smoked cigarettes. More than 16 million Americans deal with a smoking-related disease because of that.1 Chances are, as a doctor, you will likely have patients who smoke and deal with the negative health effects of smoking.1
If you have patients who are smokers, you may want to start a conversation about quitting smoking with them. In fact, smoking harms nearly every organ of the body, affecting the health of smokers and causing quite a few diseases.2 However, it can be difficult to bring up the topic with patients who are resistant to quitting without turning them off by sounding overly judgmental or critical. Explore these tips on how to talk to patients about the health effects of smoking.3
Assess

Assess the condition of their smoking and health. Ask open-ended questions about whether they're smoking, how much per day, if they're trying to quit, etc. Start a dialogue about their overall smoking and health habits.

Give advice

Advise them firmly that smoking is detrimental to their health and that they should quit smoking. Use facts and statistics to back this up while using clear, personalized language. Describe the benefits of quitting smoking.

Assist

Help your patients create a quitting plan. Give advice on successful quitting and provide them with resources like support groups, education materials, or possible insurance information for nicotine patches. Work together with your patient on deciding a date to quit and have them arrange support from family, friends, or co-workers.

Arrange further visits

Schedule follow-up visits and/or phone calls to review your patient's progress towards quitting. Make follow-up appointments if needed.
The health effects of smoking can be a difficult topic to bring up, but you need to discuss it with your patients. It's important to remain understanding and compassionate while also advising them to quit smoking. Smoking is an addiction and it can be extremely difficult to stop.4 Helping your patients develop a plan and find support are important steps to take as their healthcare provider.
Read more about smoking cessation