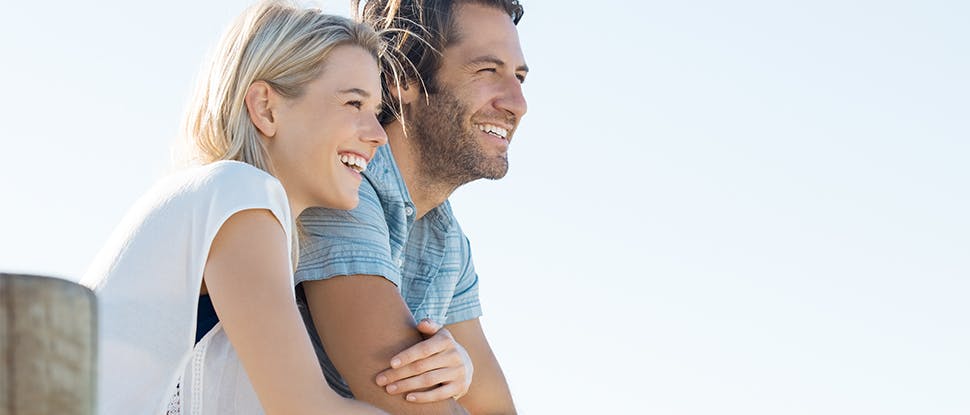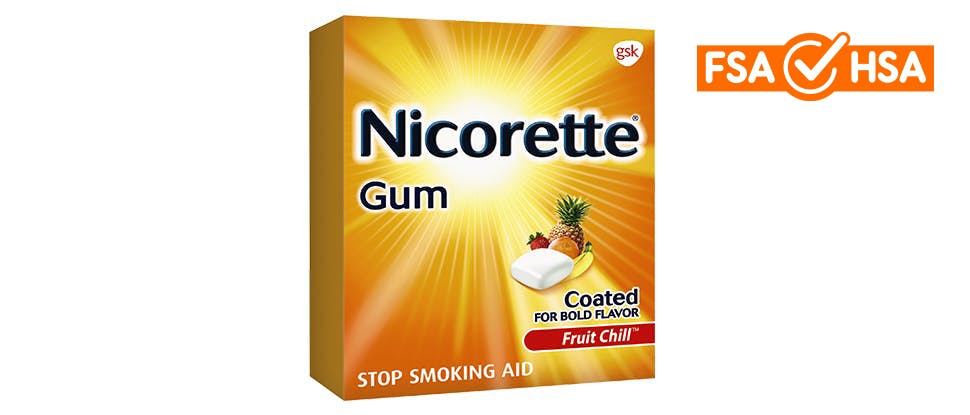 Nicorette Gum
Doubles smoking-cessation rates in highly dependent smokers.1*†‡ Only Nicorette Gum has patented dual-coated technology.1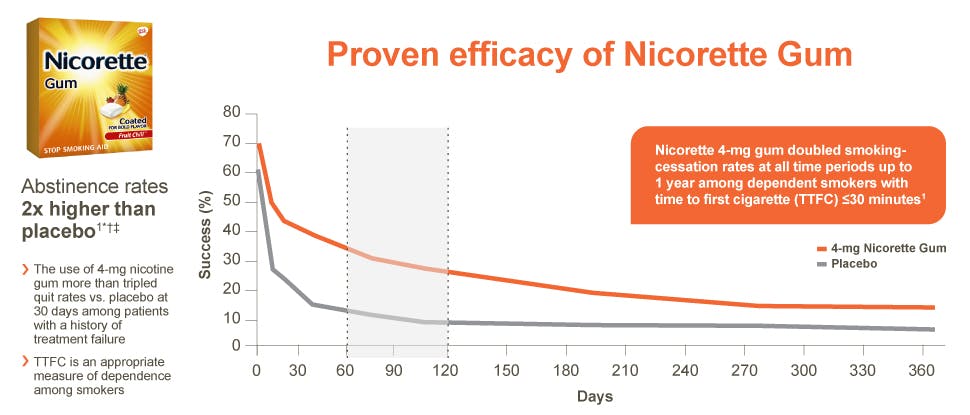 Proven efficacy of Nicorette Gum
Abstinence rates 2X higher than placebo1*†‡
The use of 4-mg nicotine gum more than tripled quit rates vs. placebo at 30 days among patients with a history of treatment failure
TTFC is an appropriate measure of dependence among smokers
*Abstinence rates with Nicorette Gum were statistically significantly different from placebo at Plinear trend=0.02.
†Highly dependent smokers have their first cigarette within 30 minutes of waking up.
‡A secondary analysis of a large, randomized, placebo-controlled trial that included subjects (N=608) who were ≥20 years of age, smoked ≥5 cigarettes per day, and were in good overall health. Subjects were randomly assigned to placebo or 2-mg or 4-mg nicotine gum and were instructed to quit smoking. Participants had brief (5- to 10-minute) individual smoking-cessation counseling sessions at each study visit, beginning with the quit day. Abstinence status was self-reported and biochemically verified at 9 time points: days 1, 7, 14, and 30; months 2, 3, 6, and 19; and 1 year.
Read more about Nicotine Replacement Therapy (NRT)