Sensodyne Portfolio Range Tool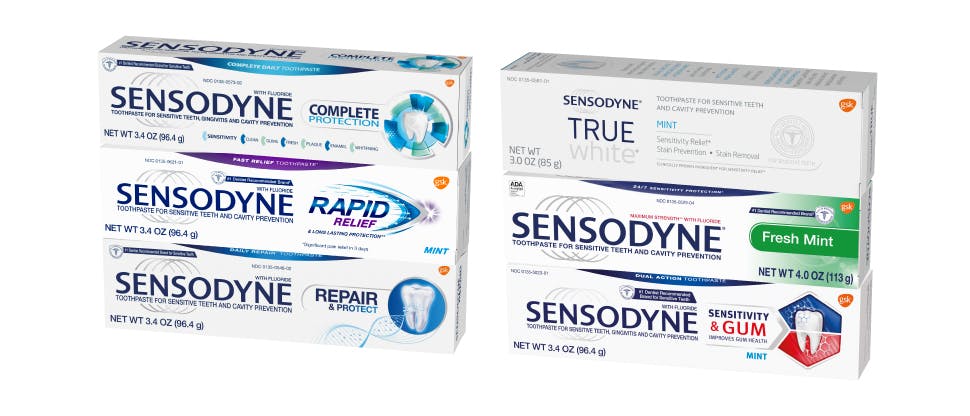 A guide to choosing the Sensodyne toothpaste best suited for your patient's needs.
Sensodyne offers a wide range of products to address multiple oral health needs in addition to sensitivity relief* (e.g. breath freshening and cavity protection). This document is designed to help you match different patient types to the Sensodyne variant designed for their needs.
This tool provides an overview of the Sensodyne Products listed below.
Rapid Relief
Repair & Protect
Complete Protection
Fresh Mint
True White
Sensitivity and Gum
Download this Sensodyne Product Range tool to help you choose the best Sensodyne option for your patients, or use it with your patients to help them better understand their sensitivity treatment options.
*With twice daily brushing