Headache & Migraine Management
Refresh your memory on headache management. Explore information on how to treat headaches and migraines in patients.
A headache is a type of pain or discomfort in the head or face area.1 Where the pain occurs and how severe the pain is differs from patient to patient.1 While the occasional headache may not be a major reason for concern, a patient who suffers from headaches on a regular basis will require treatment in order to prevent the pain from further impacting their life.
Types of Headaches
Treatment for headaches will vary according to what type of headache you're treating. Most headaches you treat will fall into of the two categories: primary headaches and secondary headaches.2
Primary headaches are caused by overactivity of pain-sensitive structures in your head.2 Primary headaches are not a sign of an underlying disease.2 Primary headaches include the following:
Cluster headache
Migraine
Tension headache
Trigeminal autonomic cephalalgia (TAC), such as cluster headache and paroxysmal hemicrania2
Secondary headaches differ from primary headaches in that they are a symptom of an underlying condition, such as disease or injury. There are a variety of conditions that cause secondary headaches, such as:
Acute sinusitis
Venous thrombosis
Brain aneurysm
Brain tumor
Concussion
Dehydration
Ear infection
Hypertension
Influenza
Intracranial hematoma
Meningitis
Stroke
Toxoplasmosis
Trigeminal neuralgia2
Sometimes, the food or medication a patient ingests can also cause headaches. Headaches from certain foods (like cold ice cream) or medication are also classified as secondary headaches.2
Treatment for Headaches
You can begin headache and migraine treatment after determining what type of headache your patient has. Stanford Health Care divides headache treatment into five categories:
Rescue: Immediate treatment for current headache
Prevention: Treatments aimed at keeping headaches from forming
Lifestyle modification: Identifying, modifying, and eliminating triggers that can cause a headache
Medicine strategies
Inpatient care4
Prevention and lifestyle modification are proactive forms of treatment. If you and your patient can work together to determine his or her headache triggers, you can prevent the headache from forming altogether. Some patients have a hard time identifying their triggers. If this is the case, encourage your patient to keep a headache diary for a more accurate depiction of what the triggers may be.5
Migraine headache pain may be rather severe. As such, immediate forms of relief (rescue) may be necessary to make your patient more comfortable. Migraine treatment options include:
Resting in a quiet, dark room
Hot or cold compresses
Massage
Tricyclic antidepressants
Transcranial magnetic stimulation.4
Primary headaches can be resolved from various medicine strategies, as well as physical therapies. Tension headache treatments include physical therapy, muscle relaxants, and over-counter-medicines like Advil.6 Cluster headaches, another form of primary headaches, can benefit from injectable medications, nasal sprays, oxygen therapies, and various preventative medications.2
Inpatient care may be required for secondary headaches that indicate a more serious problem. Conditions such as brain tumor, brain aneurysm, stroke, and other causes of serious headaches may require hospitalization.
Learn more about pain relief. If your patient has any questions, encourage them to explore our patient resources.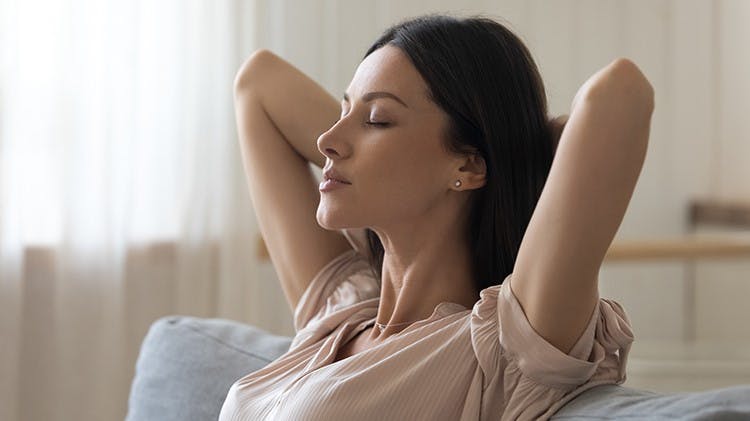 Nonpharmacological management for headaches 6-8
Some of these methods could help patients suffering from headaches find relief. Depending on the pain intensity, these might work alone or support better relief together with medications.
Stress management and relaxation training
Counseling
Self-care treatments
Applying a cold or hot compress to sore muscles
Strive for good posture
Develop an eating and sleeping schedule
Staying hydrated
Alternative medicine may be appropriate for headache treatment, such as:
Acupuncture
Massage
Deep breathing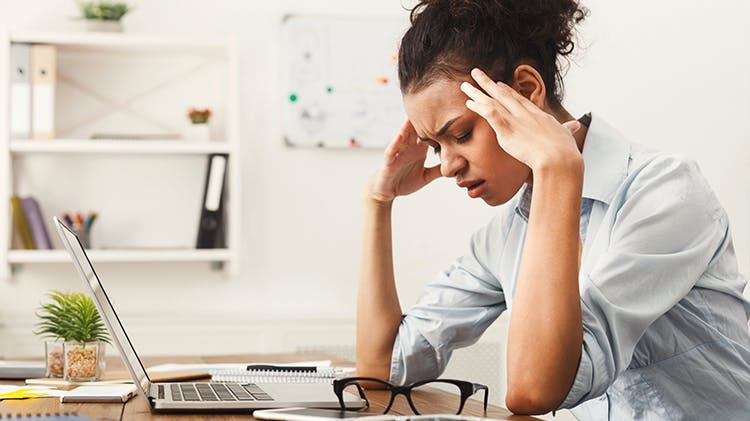 Pharmacological management for headaches 6-8
Mild headaches may not require any treatment.
Moderate-to-severe headaches can be treated with appropriate doses of analgesics.Preventative headache medication is not always pharmacologic, but in some cases antidepressants or muscle relaxants can be helpful to some patients.
Remember to determine if your patients are able to take these medications prior to recommending them. Consider if they have comorbidities such as chronic kidney disease, liver disease, peptic ulcer disease, and cardiovascular disease, if they are on any medications that may interact with treatment for the headache.