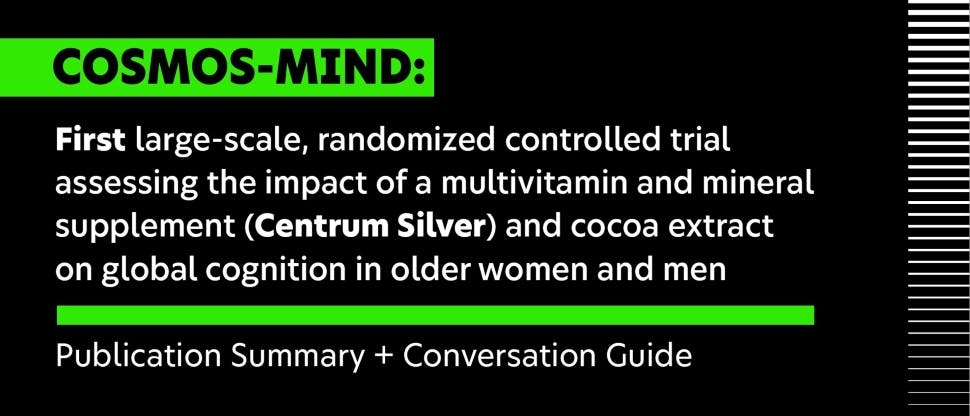 What could this study mean for you and your patients?
Exciting new results from COSMOS-Mind: the first large-scale, long-term randomized controlled trial to assess the impact of a multivitamin and mineral supplement (Centrum Silver) and cocoa extract on global cognition in older women and men.
The clinical data demonstrated that an intervention as simple as taking Centrum Silver daily could support cognition in older adults.1
Changes in cognitive ability is one of people's greatest fears about growing older.2 Our lived experiences, memories, and ability to learn make us who we are and allow us to engage with the world around us. Maintaining cognitive health is key to aging well.
Learn more about COSMOS-Mind and how you can help support patients' healthy cognitive aging in the resources below.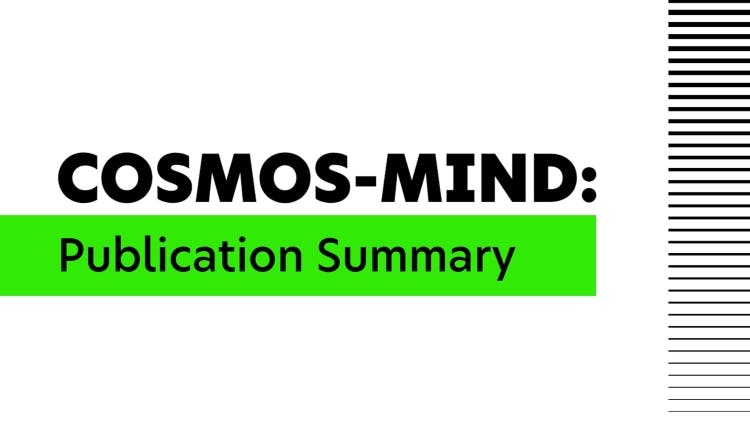 COSMOS-MIND Publication Summary
Explore the clinical data with a new visual publication summary.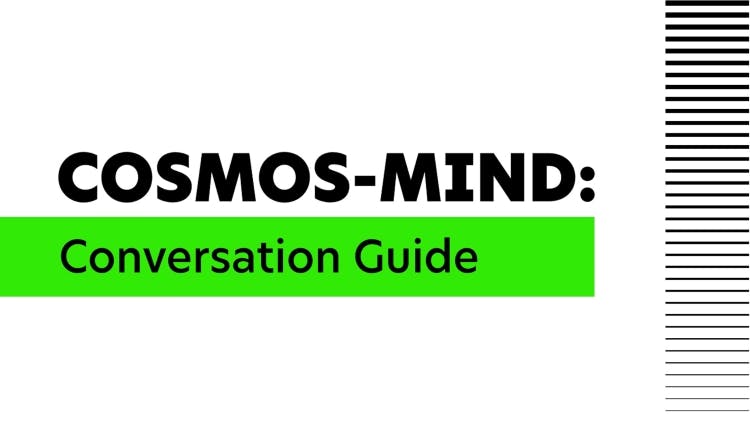 COSMOS-Mind Conversation Guide
Review the new conversation guide for tips on how to support your patients' cognitive aging.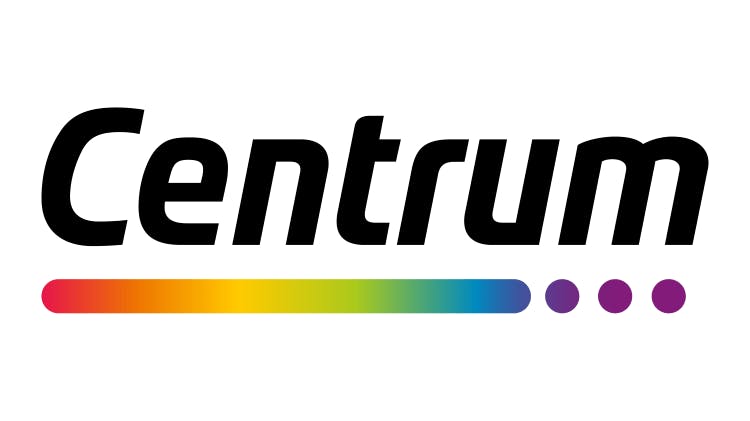 Explore Centrum
Learn about Centrum's expert-designed multivitamin products that support health and wellness alongside a balanced diet.