Allergies: Symptoms and signs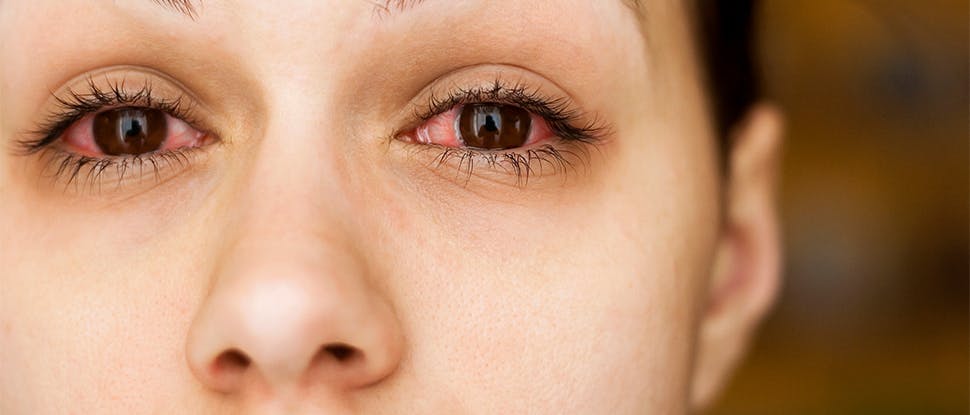 Recognising allergies
Allergies can be managed effectively, so it helps to know how to identify this common condition.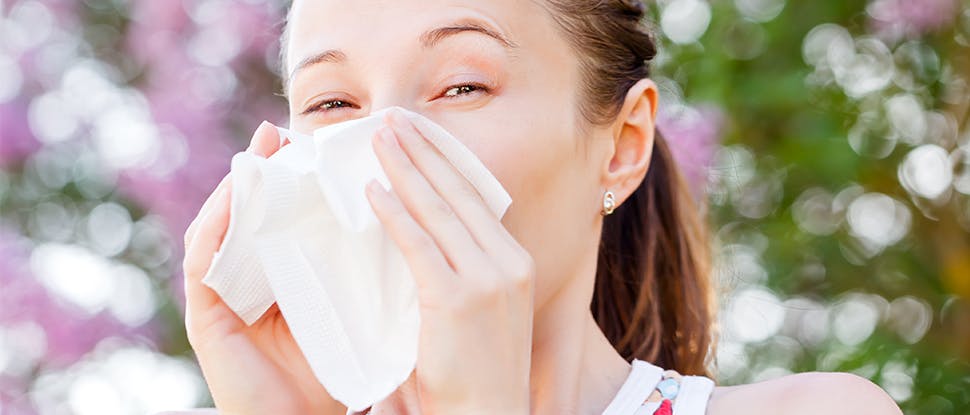 Symptoms of allergies
Allergic rhinitis (AR) is defined as an IgE antibody‐mediated, inflammatory disease characterised by one or more of the following symptoms: nasal congestion, rhinorrhoea (runny nose), and sneezing and itching.1
In addition to these more obvious symptoms, there are a few other surprising symptoms that may be due to allergies, namely:2-4
Chronic fatigue
Asthma
Upper respiratory infection
Bronchitis
Sinus infection
Depression
Sleeping problems
Difficulty concentrating
Lack of exercise endurance
Many patients will "suffer in silence" without talking about their symptoms. They may be purposefully diminishing their allergy symptoms and the impact they have on their quality of life for a variety of reasons:2
They believe allergies aren't that serious or are not a "real condition", but more of a nuisance.5
They may not know that while allergies may seem benign, they can still significantly impact their quality of life.2
They may be unaware that untreated allergies can increase the risk for more serious diseases, such as anaphylaxis, asthma, sinusitis, altered mood, and cognitive impairment.2,3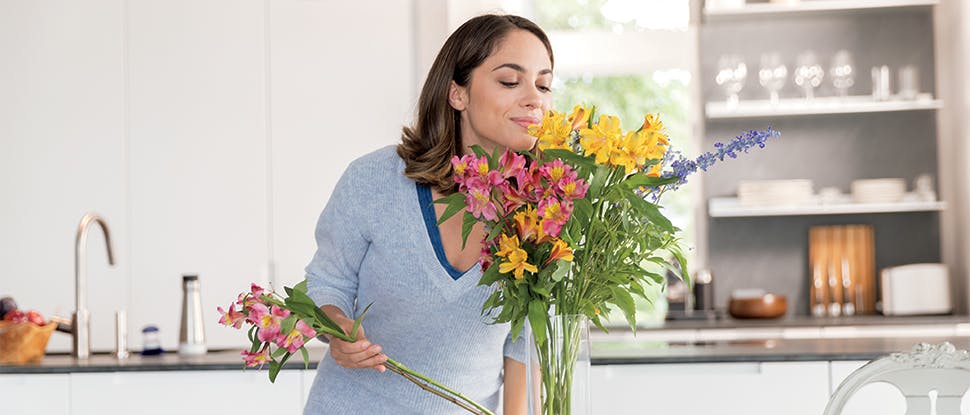 Seasonal allergic rhinitis (SAR) vs perennial allergic rhinitis (PAR)
Allergic rhinitis (AR) can be either seasonal or perennial (i.e. year‐round) in duration.6
SAR and PAR can be distinguished based on the allergens that trigger symptoms, by how long the symptoms last, and by what time of year the symptoms occur at.6
SAR patients react to outdoor allergens like fungal spores and pollens, which fluctuate throughout the year.
PAR patients have continuous or intermittent symptoms; they are affected by allergens such as dust mites, house dust, animal dander, and mould.
There is evidence that PAR patients will require allergy medications throughout the year, while SAR patients will require allergy medications predominantly around pollen allergy seasons: April, May, and June for the spring allergy season and August, September, and October for the autumn allergy season.6
What type of symptoms do you have?
How long have you had these symptoms?
When symptoms occur, how long do they last?
Are your symptoms seasonal (come and go throughout the year) or do they last year-round?
Do your symptoms occur when you are outdoors or indoors?
Do your symptoms get worse when you are around pets? Do you have any pets?
Do you smoke? Does anyone in your family smoke?
Are your symptoms interfering with your daily activities or interrupting your sleep?
What makes your symptoms better? What types of treatments have you tried?
What allergy medication(s) are you taking now? Do these medications provide relief? Do they cause unwanted drowsiness or other adverse effects?
What other medications are you taking, including prescription, over-the-counter, vitamins, and herbal supplements?
What type of heating system do you have? Do you have central air conditioning?
Do you have any other health conditions, such as asthma or high blood pressure?
Are you having difficulty with your sense of smell or taste?
What makes your symptoms worse? Better?
How much can you modify your lifestyle to reduce your exposure to these allergens?

The patient should see an allergist if:

Their allergies are causing symptoms such as chronic sinus infections, nasal congestion or difficulty breathing.
They experience hay fever or other allergy symptoms several months out of the year.
Antihistamines and over-the-counter medications do not relieve nasal congestion, and some can cause drowsiness.
Their allergies are interfering with their ability to carry on day-to-day activities.
Their allergies decrease the quality of their life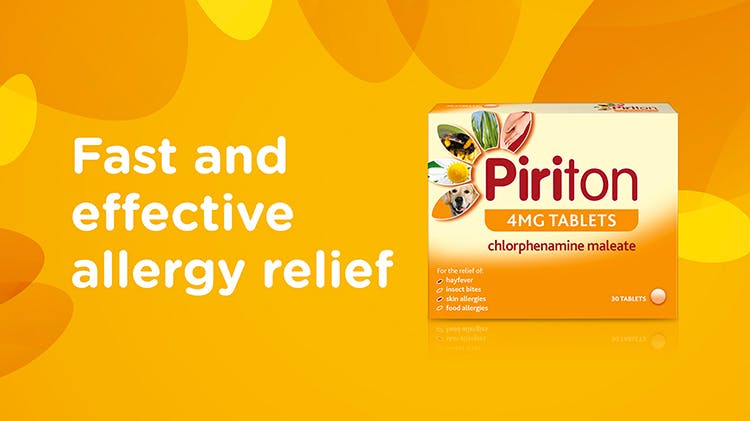 Piriton 4mg Tablets (chlorphenamine maleate)
Find out more about Piriton. (For Pharmacist use only)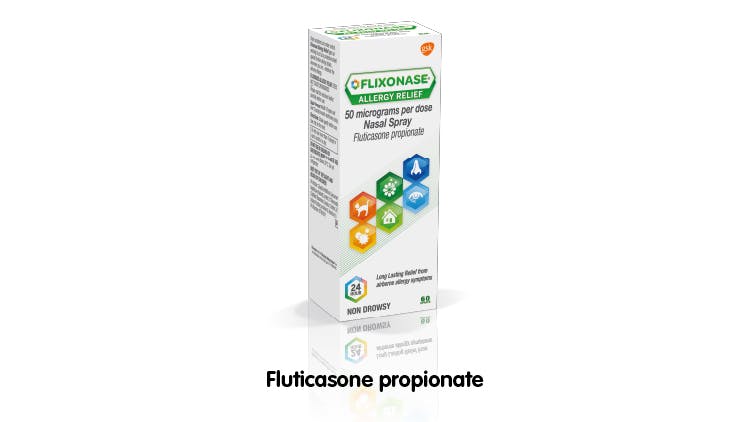 Flixonase Allergy Relief (fluticasone propionate)
Explore Flixonase Allergy Relief Spray.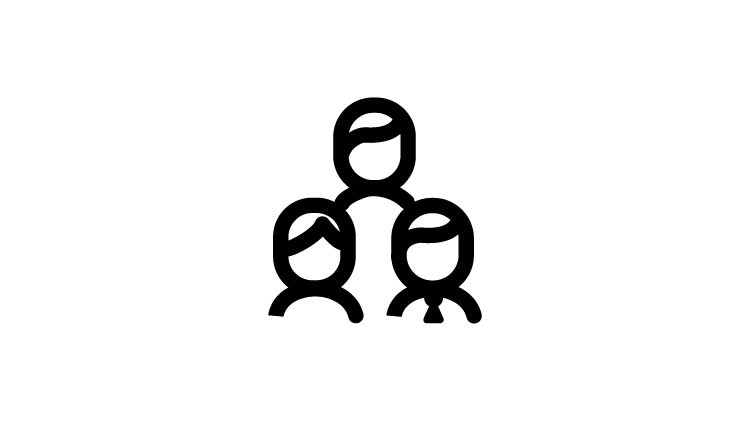 Patient care resources
Access a leaflet for your patients, which can help them understand the causes of allergies and how best to treat them.