Nexium Control formulation
How Nexium Control works
View the video to learn more about the mode of action of Nexium Control.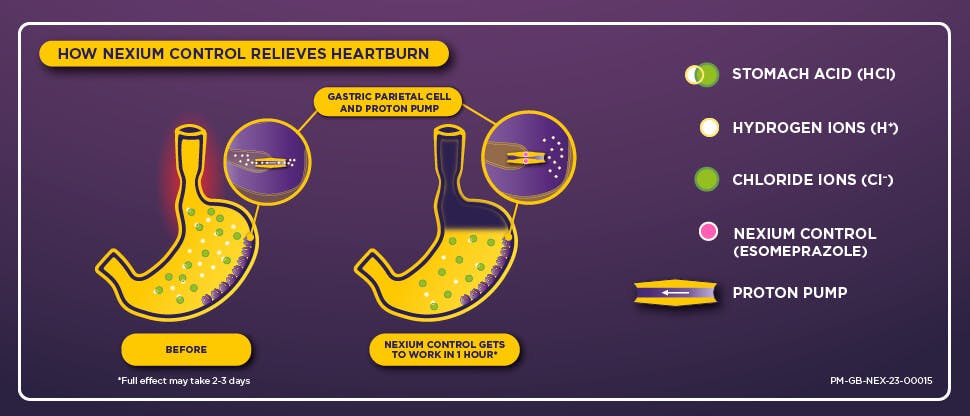 The science of Nexium Control
Acid reflux, a cause of heartburn, occurs when the lower oesophageal sphincter relaxes, allowing excess stomach acid (HCl) to enter the oesophagus. Stomach acid is formed by the binding of hydrogen (H+) and chloride (CL-) ions produced by the gastric parietal cells lining the stomach. Nexium Control works by irreversibly binding to the enzyme proton pump that allows the gastric parietal cells to secrete H+ ions, preventing it from working. This reduces the production of stomach acid for up to 24 hours to provide long-lasting heartburn relief.
No other OTC PPI lasts longer1,2
Esomeprazole passes through the liver to the bloodstream more efficiently (with less excretion) compared to omeprazole.2
More than 2 hours longer acid control than omeprazole1,2

pH>4 for 12.7 hours with esomeprazole vs 10.5 hours with omeprazole

More efficient delivery of acid blockers results in reduced interpatient variability in pharmacodynamic response.4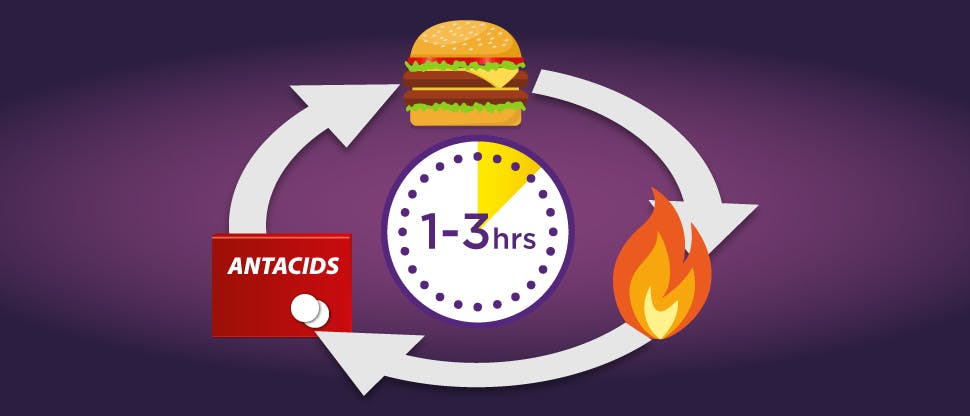 Antacids and alginates may only provide short acting relief
Antacids react with gastric acid, neutralising it.
Alginates form a temporary physical barrier (or raft) on top of the stomach helping to prevent the contents from escaping through the sphincter. Their effectiveness depends on the stomach contents, with them being less effective if taken during a meal or when lying down.
For both antacids and alginates, once the stomach empties, their effects cease. Repeated dosing is necessary to provide relief from newly secreted acid.
This need for repeat dosing can lead to patients developing a 'burn-suffer-treat' reactive cycle which may not provide the sustained relief from frequent heartburn that they need.
Nexium Control provides long-lasting relief
Nexium Control, with esomeprazole, reduces the production of stomach acid for 24-hour protection, treating the cause and symptoms of heartburn. Allowing time for the oesophagus to recover from the acid irritation.
Protection is achieved with the convenience of once a day dosing*.
*Some people experience relief within a day, though for some, it may take 2 – 3 days for complete relief.
Nexium – 24 hour heartburn relief with just one pill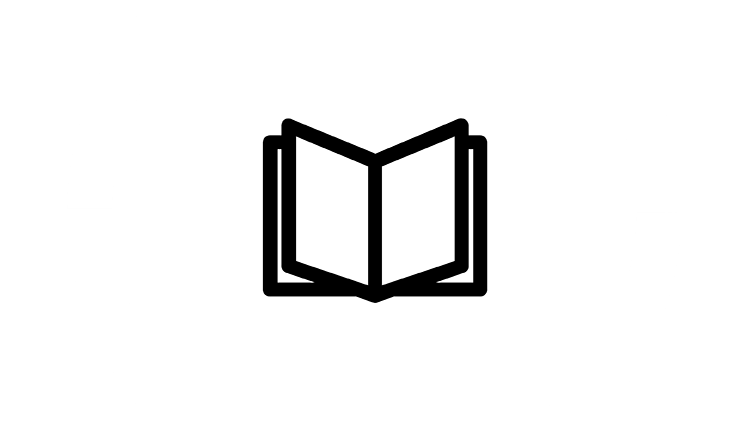 Educational Resources
Access educational resources to support your team's understanding of heartburn and its management.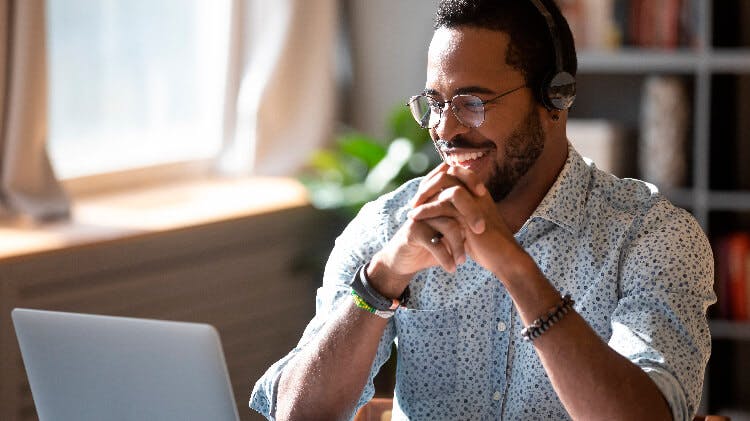 Webinars & Events
Register now to access a range of webinars and education modules online.