Resources for the return to dental practice during COVID-19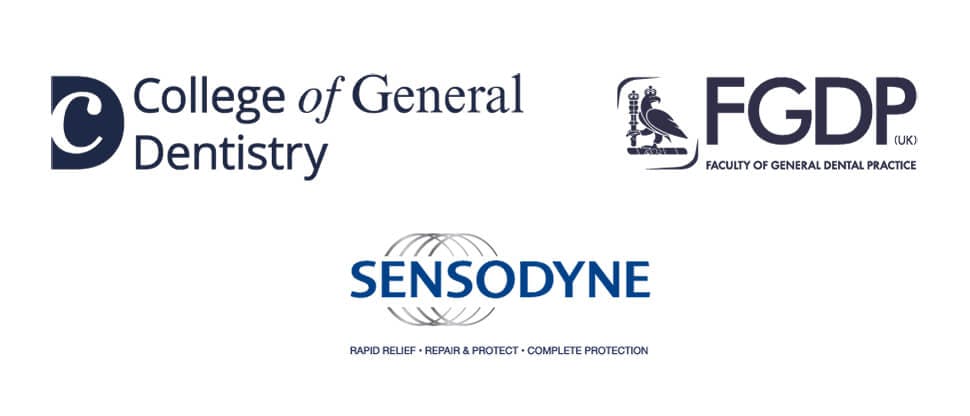 GSK working in partnership with FGDP(UK) and College of General Dentistry
GSK has partnered with the Faculty of General Dental Practice (UK) and the College of General Dentistry to facilitate the dissemination of their published guidance 'COVID-19: guidelines for safe care in general dental practice'.
The guidance was developed by a UK wide task force panel including senior members of organisations across the profession. It supports dental professionals to take a risk and evidence-based approach to providing care in the current circumstances and allows the flexibility of setting minimum requirements whatever the national COVID-19 threat level.
Onkar Dhanoya, Chair of the Task Group, comments "These guidelines have been developed to address the specific needs of primary dental care. This includes the recognition that whilst safety of patients and team members is the priority, closure of practices is in itself harming patients, their oral health and psychological wellbeing. The use of the risk matrix tables within the guidance allows us to reflect the varied needs of practices and the fluid nature of the current situation."
GSK has partnered with the FGDP(UK) and CGDent to translate the full guidance into practical tools and summary materials to facilitate application in practice. Copies of these materials can be accessed below.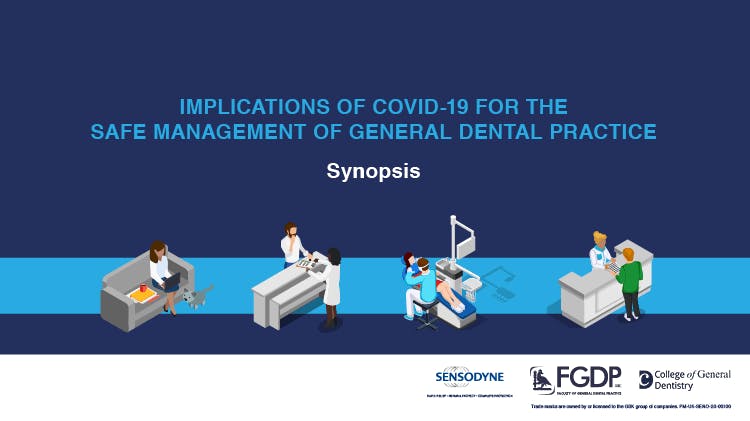 A synopsis of the full guidance
This interactive PDF document provides a synopsis of the full published guidance to act as a quick reference guide.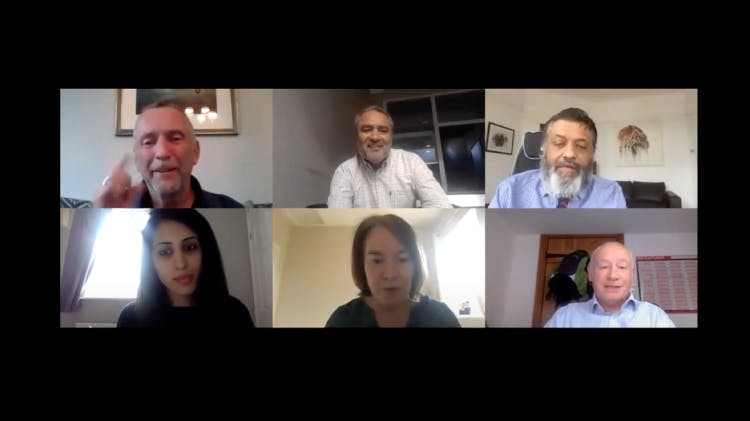 Q & A webinar on new guidance
This webinar features six key members of the guidance task force representing different roles within the dental team. Questions were fielded from the audience ahead of and during the session.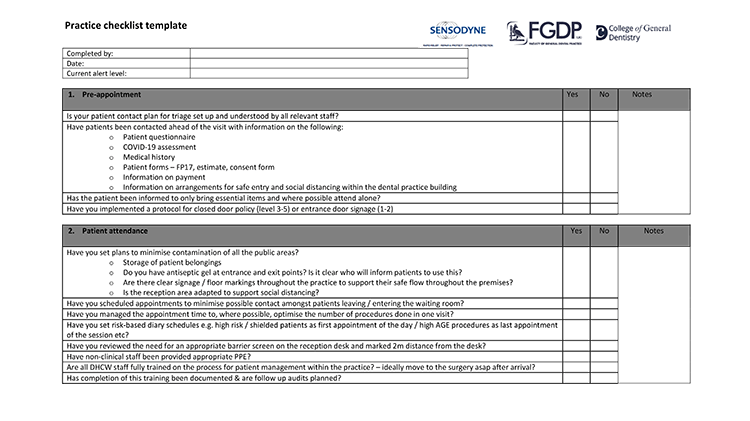 Practice Checklist
This document forms the basis of a checklist for preparing your business for practice during COVID-19. It reflects the 5 key sections of the guidance incorporating the patient journey and management/governance.
It is recommended the practice checklist be reviewed each week initially. As the national alert level reduces, and new evidence emerges, the frequency of review can be extended. Any significant changes likely to increase the risk, should also be taken into consideration.
Additional resources to support your practice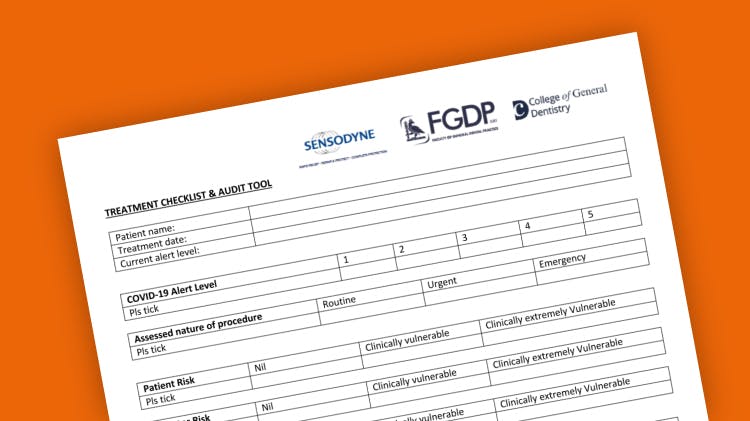 Treatment checklist and audit tool
This patient/treatment checklist has been developed to provide a useful method of recording important data. This can also be used as an audit tool as part of clinical governance and support quality improvement within the practice. The information within the patient checklist is fairly basic, but it is designed to aid risk assessment and promote risk-based decision-making.
It is suggested that during high alert levels, data should be collected for each patient and included within the clinical notes, ideally as a digital record. Reflection and personal development are features of our professional development and often such tools can help guide improvements in our patient care.