Educating Your Patients on Voltaren®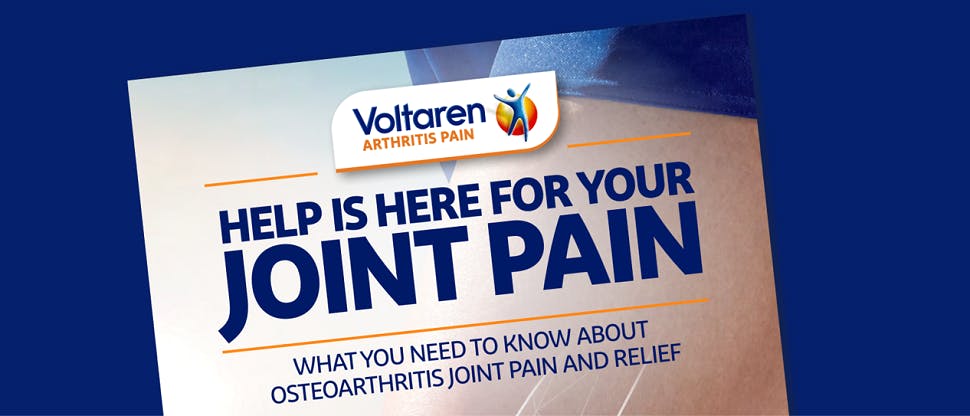 Download Our Voltaren® Patient Education Brochure
Navigating the treatment journey for arthritis pain can be difficult, and we're here to help you and your patients. In this patient education resource, we provide you with the tools to help you educate your patients on arthritis pain. We recognize the importance of providing patients with educational materials to help them understand this complex disease state and determine a treatment plan that is right for them. We've made it easier for you and your patients to manage their pain using Voltaren®.
Voltaren® is made of a smooth, non-greasy formula that combines a gel and cream (Voltaren Emulgel™). This specialized formulation helps the active ingredient, diclofenac, penetrate through the skin at the site of pain.
Read all you need to know about osteoarthritis joint pain and relief by downloading this patient education brochure, In this brochure, your patients can find answers to questions like:
What is OA and what are the symptoms of OA?
What are the risk factors for OA?
How can patients manage OA?
How does Voltaren® compare to other products?