Can you spot the signs of enamel erosion?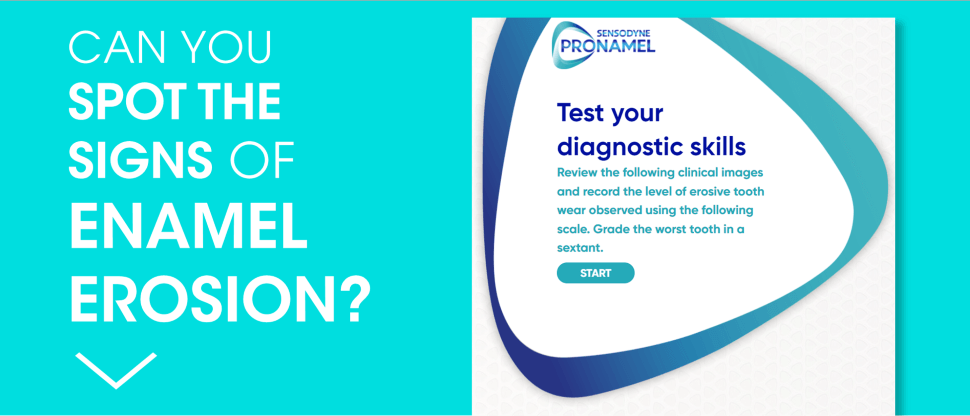 Brush Up On Your Diagnostic Skills With Our NEW Enamel Erosion Quiz!
GSK has developed an interactive quiz to help you test your knowledge of the signs of enamel erosion in a quick and engaging way, whether you're on your computer or on-the-go with your mobile phone. Check your diagnostic skills and review 6 clinical images, using the grading scale provided to identify the level of enamel erosion you see.
This quiz was inspired by a pilot study indicating that dentists in the US may be less confident in correctly diagnosing and managing enamel erosion when compared to caries, particularly in early stages. Read the study summary here.