Dentin hypersensitivity quiz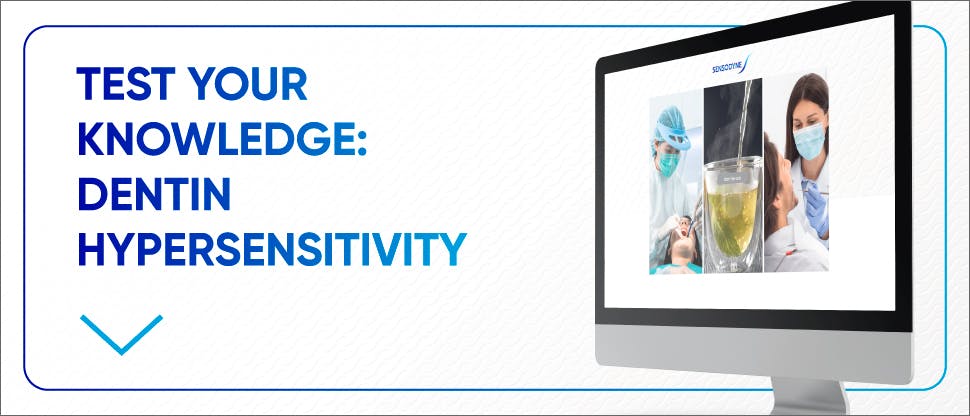 Test your knowledge with our new quiz on dentin hypersensitivity.
Dentin hypersensitivity can severely impact patients' quality of life. Haleon has created a new interactive game to help you check your knowledge of the causes of dentin hypersensitivity, the ways in which dentin hypersensitivity can affect patients' behavior, and the reasons why they may not immediately seek treatment.
Take the quiz to check how well you understand this widespread but underdiagnosed condition. You can learn more about the impact of dentin hypersensitivity here.